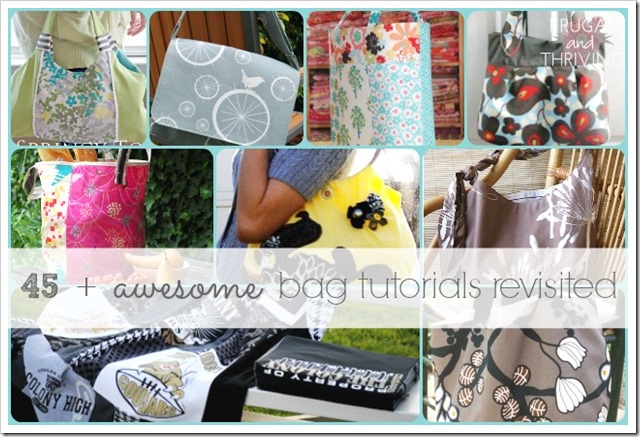 Bags. Lots of them. It's been nearly two years since I did the last bag roundup and it's been so popular that I thought a second round-up was in order.
The thing I love most about all these tutorials is that you can mix and match sewing techniques to make your own creation that suits your needs perfectly. So if you can't find the perfect bag, why not use the ones below as inspiration and design your own perfect bag.
Between the two posts, there are nearly one hundred bag tutorials – heaps to get you sewing and lots of great gift ideas!
If you're new to sewing, or you want to update your skills, check out the 7-day FREE trial on Craftsy Unlimited. Craftsy is full of craft classes, taught by experts. Get access to thousands of classes for a fraction of the cost. They have some great bag classes.
Thrive on any Budget!
Subscribe to the newsletter and join a community of like-minded people!
As a bonus: get your copy: FREE Quick Fix Guide: 5 Money Fixes You Can Implement Straight Away to Save More.
We take your privacy seriously. No Spam. See our Privacy Policy.
Disclosure: Links to merchants within this post may be affiliate links.