Looking for practical gift ideas that are useful and a little bit different? Something that doesn't add to the junk and the clutter that we already have.
Today's post is a gift idea guide compiled from some the wonderful sponsors that keep Frugal and Thriving running. I've had a lot of fun making this guide, especially scouring Etsy for some amazing Australians making and selling gorgeous handmade wares. A gift is all about bringing a little joy to the people we love, but if we can also support local small businesses in the process and keep the waste and the clutter down at the same time, even better.
Practical Kitchen Gift Ideas with a Difference
Zero Waste Gift Ideas
Practical Personal Gifts
Gift Ideas for the Reader

It can be hard finding the perfect gift, especially if you're trying to avoid mass-produced stuff that isn't going to be appreciated. But these ideas are both practical and a little unusual and help encourage the good life.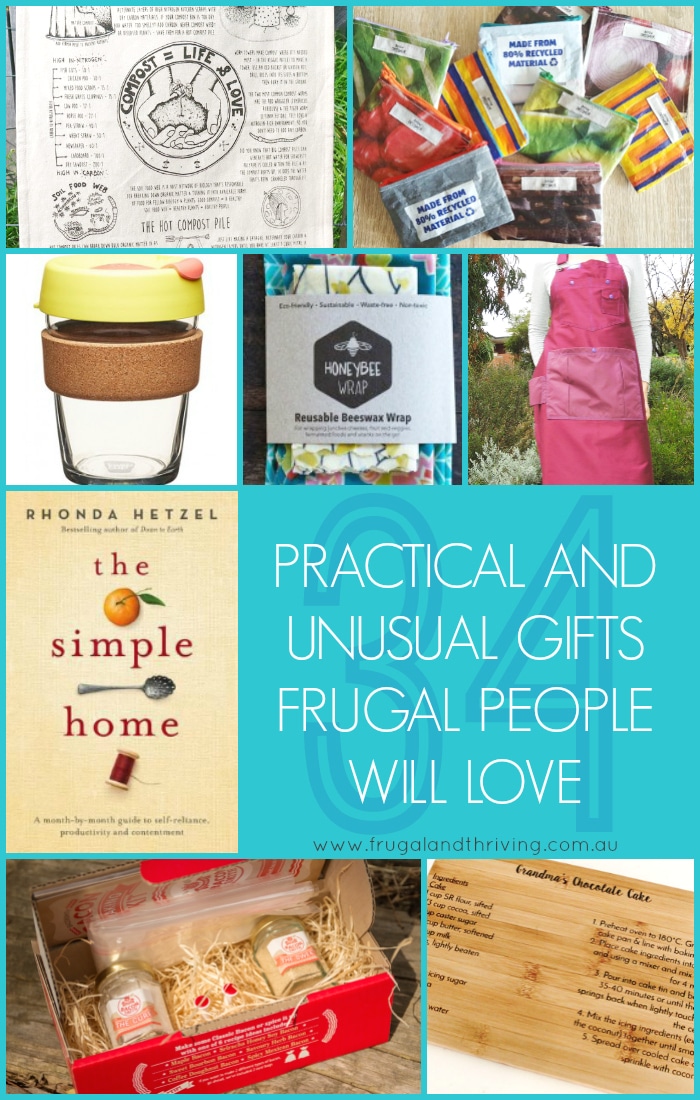 Disclosure: Links to merchants within this post may be affiliate links.