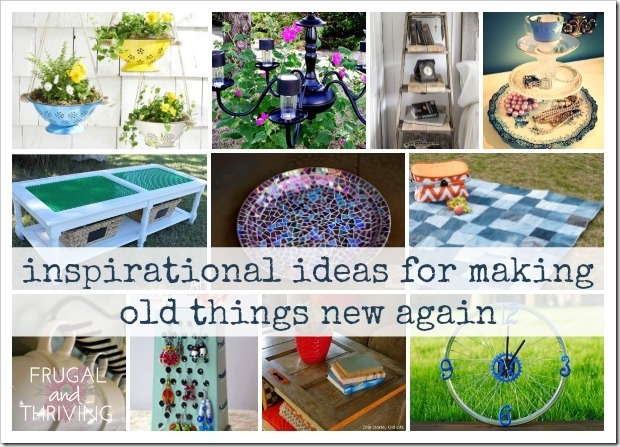 Looking for a way to exercise your creative self?
What about a little creative repurposing?
Part of what it means to be frugal is to creatively meet your needs without spending a lot of money.
Repurposing is a win all round: your needs are met. You get to flex your creative muscles and you're helping keep waste out of landfill.
If you're looking for inspiration, here are just a few ideas on how to turn old stuff into new stuff and give it a second life.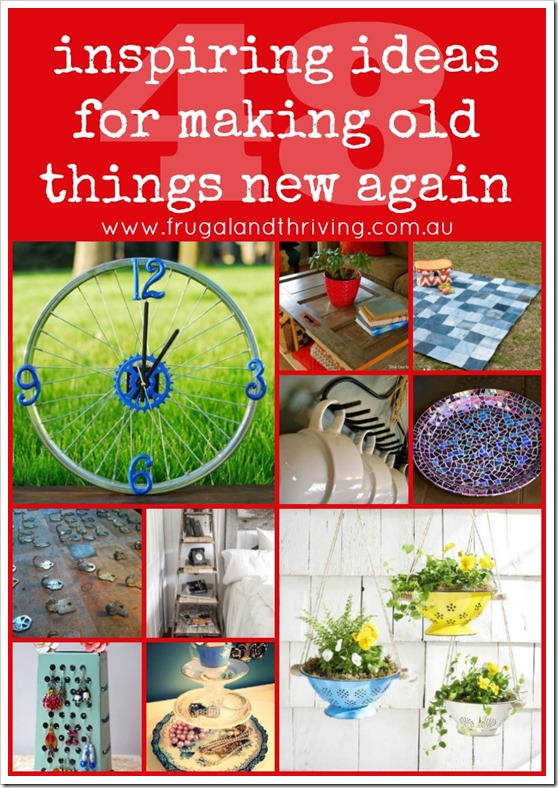 Thrive on any Budget!
Subscribe to the newsletter and join a community of like-minded people!
As a bonus: get your copy: FREE Quick Fix Guide: 5 Money Fixes You Can Implement Straight Away to Save More.
We take your privacy seriously. No Spam. See our Privacy Policy.
Disclosure: Links to merchants within this post may be affiliate links.