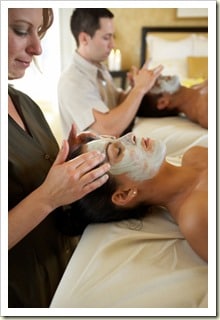 Most of the assets you own, like your house and your car, involve large investments of time and money, and so it makes sense to look after them.
But are you maintaining your most important asset?
I know people (ok, I may be one of them) who take better care of their cars than they do themselves. They never miss a scheduled service, but a visit to the doctor for an annual check-up? Not since 1974. Under coercion.
Cars can be replaced. You can't.
Here are five ways to look after your most important asset: yourself.
1. Fill 'er up with premium
You already know that good nutrition is the foundation for good health.
The problem is: what is good nutrition?
With so much contradictory advice, it's hard to know if you're eating healthy or not. Should you eat butter or margarine? Low fat or full fat? Vegan or paleo?
Here are the principles that guide me when it comes to nutrition:
Eat foods as close to their natural state as possible most of the time.
Avoid junky processed foods like sugar, refined grains, vegetable oils and foods with lab-produced ingredients most of the time.
Eat what makes you feel good.
That is, if meat makes you feel yuk – don't eat it. If it's the grains or dairy that leave you feeling less that perky, substitute them with foods that make you feeling great. Each of us is different and there is no one-size-fits-all guide to nutrition.
Let your own body be your guide. Pay attention to what it's telling you and respond.
2. Keep your motor running
The other week I talked about the importance of sleep. The flip-side to good sleep is getting plenty of movement (aka exercise – 'movement' sounds so much more appealing to me than 'exercise') throughout your day.
Plenty of movement will mean you will have more energy, live longer, be healthier and happier.
You don't need to be a gym-junkie, you just have to move more than you sit still and occasionally exert yourself a little.
At the very least, fidget.
Dance. Clean. Play. Walk. Move furniture. Swim. Bike. Garden. Get amorous. Run if that takes your fancy.
Do the ironing while you watch tele. Stand while you surf Facebook.
Sitting for long periods of time is the antithesis to good health.
3. Get a regular service
Just as you get your car regularly serviced to keep it tuned and in good working condition, so too should you see a healthcare professional for a regular check-up, not just when you're sick.
Annual check-ups, regular tests (ladies, you know what I'm talking about), dates with your dentist, chiro adjustments, seeking alternative medicines like naturopathy, even the occasional massage are all ways to help keep yourself in peak condition.
4. Buff and Polish
It was my birthday this month. I got a little money and so at 33, I got my hair 'done' for the first time ever. Cut, colour, style, wash, massage, green tea and gossip magazines – I got the works.
And boy, was it good.
I've never spent much time on appearances. I once heard someone quip that academics believe that bodies are only useful for getting their brains from one place to another, and while I'm not an academic, I can relate.
But maintaining ourselves on the outside isn't just vanity, it makes us feel good on the inside. It boosts confidence. It shows ourselves and others that we care. It reminds ourselves that we are important enough to take care of.
You don't need to spend a fortune (although you can if you want – a treat is always nice) something as simple as a home facial can make all the difference to how you look and feel.
5. train the driver
Mental exercise is just as important as physical exercise for a long and happy life. Keeping the mind stimulated helps ward off age-related dementia and memory loss.
The most important skill you can foster is life-long learning. Not only are you keeping your brain active, you are picking up knowledge and skills that will help you live life to the fullest and adapt when inevitable change blows in the wind.
Your most important asset is not your house or your car, but yourself. It's hard to be happy if you're not healthy. It's hard to have energy if you don't eat good food, get plenty of rest and movement. It's hard to roll with the punches if you're not learning new skills to adapt.
Material assets are replaceable.
You are irreplaceable.
Have you spent time looking after yourself today?