You've seen the ad. The one where the woman wipes the kitchen surfaces (including a baby high chair – feel guilty mothers of the world) with a raw chicken leg. And of course we can't actually see the germs, so there is the ubiquitous dramatisation of radio-active green, wriggly little evils spread all around the house.
If just the thought of all those nasty germs is making you reach for the spray and wipe, then the advertisers have done their job well.
Don't get me wrong, I'm all for cleanliness and health, but we seem to have reached an extreme bordering on obsessive compulsive when it comes to cleaning, no thanks to advertising.
And the irony is, I have seen the same people who will religiously spray their benches with these well advertised chemical concoctions, wipe grot off the floor with the dishcloth.
A few kitchen hygiene tips
Following a few basic kitchen hygiene tips means that you are protecting yourself and your family from illness without needing to resort to anti-bacterial soaps and sprays.
Don't wipe the floor with the dishcloth.
Wash out your dishcloth well. After washing up, rinse the dishcloth in cold water, wring it out well and put it where it can dry completely. Bacteria thrives in warm, wet environments, so you don't want to leave the dishcloth in a warm, wet ball in the bottom of the sink. If you use knitted dishcloths, clean them regularly.
Use different cloths for different jobs. For example, one to clean the benches, one to wash up with. To make this easier, use different colours for different jobs. I admit though, I don't always do this.
Use a separate handtowel to the tea towel (dish towel).
Wash up in hot water.
Drip dry dishes. It saves time, work and means you're not wiping wet, dirty tea towels all over clean plates.
Avoid cross contamination by using separate boards when cutting raw meat to when you cut vegetables or cooked meat. I usually cut all the vegetables first and then the meat on the same board. I don't have a designated meat board, I find washing it in hot water makes it clean enough. Avoid placing cooked meat onto the same board you cut raw meat on (unless the board is clean).
Give your cutting boards a good clean every now and then. Soaking them in a little bleach and water gets right into the cuts and also gets rid of food stains.
Defrost meat carefully. Ideally, you want to defrost the meat in the fridge or microwave, not leave it on the bench. I admit though, that I leave the meat on the bench (except in Summer) and have never had a problem. Dad used to put the meat in a plastic bag and hang it outside on the Hills Hoist in the sun to defrost, so maybe I have a strong stomach.
When storing raw meat in the fridge, store it at the bottom on a plate with a high lip or in a container so that it doesn't drip onto other food in the fridge. 
Wipe down benches and stovetops at night to discourage insects and mice. The homemade cleaner I use has tea tree oil in it, which does have anti-bacterial properties, but without the chemical nasties.
Keep food in sealed containers to discourage insects and mice.
Check used-by and best before dates, but also trust your nose. I know this is controversial, but milk (for example) doesn't know it is supposed to go off on a certain date. Sometimes it will last longer, sometimes it will turn bad before the used by date. It depends on how it has been stored and used. There is no confusing off milk, it's gross. I don't think there is any need to automatically throw it out just because of the date – taste it and make your own judgement. Best before dates are there as a suggestion that the quality might not be as good as prior to these dates, however it doesn't mean the product is bad or necessarily needs to be thrown away.
Why avoid anti-bacterials anyway?
What are bacteria and germs? Living organisms. And anti-bacterial soaps are designed to kill these living organisms. And kill they do, not only bacteria found on the skin but they have also been shown to kill human cells1.
Apart from in hospital, killing all bacteria is not only unnecessary, it can be harmful. Bacteria outnumber the cells in our body 10 to 1. Most of the bacteria are either harmless or beneficial. Without the bacteria that line our digestive tract, for example, we would not be able to digest food. Ridding our hands of all the good and harmless bacteria leaves more room for harmful germs to take hold2.
This excerpt from the Environmental Working Group website sums up the issue relating to anti-bacterial soaps.
Many consumers may have misconceptions about germs and infections. Many may think all germs are bad, or all bad germs need to be killed to prevent infections, or all infections need to be avoided, or use of antibacterial soaps can kill all the infectious agents. The fact is that not all germs are bad, there is no need to kill all germs or even the bad germs to prevent infections, some infections are actually beneficial, and anti-bacterials can not kill viruses which cause many infections. These are a few points for the consumer to ponder:
1) Germs, including bacteria and viruses, are ubiquitous. You can't kill them all, no matter what type of antibacterial soap you use. Your hands get germs on them soon after you wash your hands with an antibacterial soap, unless you wrap your hands with sterilized paper, or keep washing your hands all day long with regular soap or antibacterial soap.
2) Not all germs cause infections. Some harmless germs can even compete with the harmful germs to make it harder for the harmful one to grow. Harmful germs may not always cause infections either. An infection may not occur if the number of infectious agents is not big enough and/or the immune system of the host is strong enough to protect against the invasion of harmful germs into the body.
3) Antibacterials cannot kill viruses, thus they cannot help fight viral infections [the flu is a viral infection – ed].
4) A so-called hygiene hypothesis says that children need to be exposed to some bacteria in early childhood in order to strengthen their immune system. Studies found that children with no exposure to common bacteria may be more prone to allergies and asthma. Some studies also link infections in early childhood with a reduced risk of cancer in young children.
5) The manufacturers do not have to test the safety of any soap with anti-bacterials, there is no guarantee that the antibacterial soap is safe. The EWG quoted the FDA office of Cosmetics and Colors as saying in a Feb. 3 1995 statement, the "FDA cannot require companies to do safety testing of their cosmetic products before marketing." This is an extract of a longer article found here at the Environmental Working Group website.
For more interesting articles on anti-bacterials see the American Chronicle and this post from the Environmental Defence Fund. There is also an interesting Canadian documentary about cleaners in our homes, which you can view here.
Notes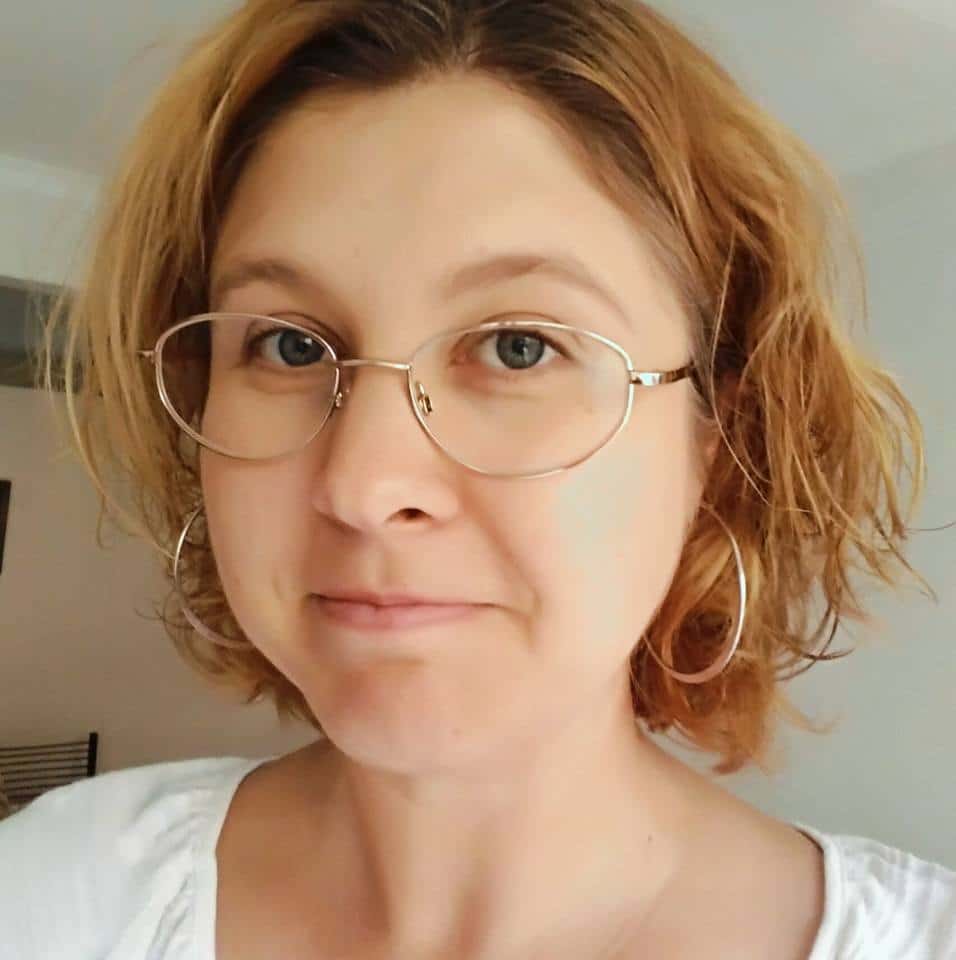 Melissa Goodwin is a writer and the creator of Frugal and Thriving who has a passion for living frugally and encouraging people to thrive on any budget. The blog is nine years old and is almost like her eldest baby. Prior to being a blogger and mum (but not a mummy blogger), she worked as an accountant doing other people's budgets, books and tax.