Best Homemade Crispy Baked Potato Chips
This website may earn commissions from purchases made through links in this post.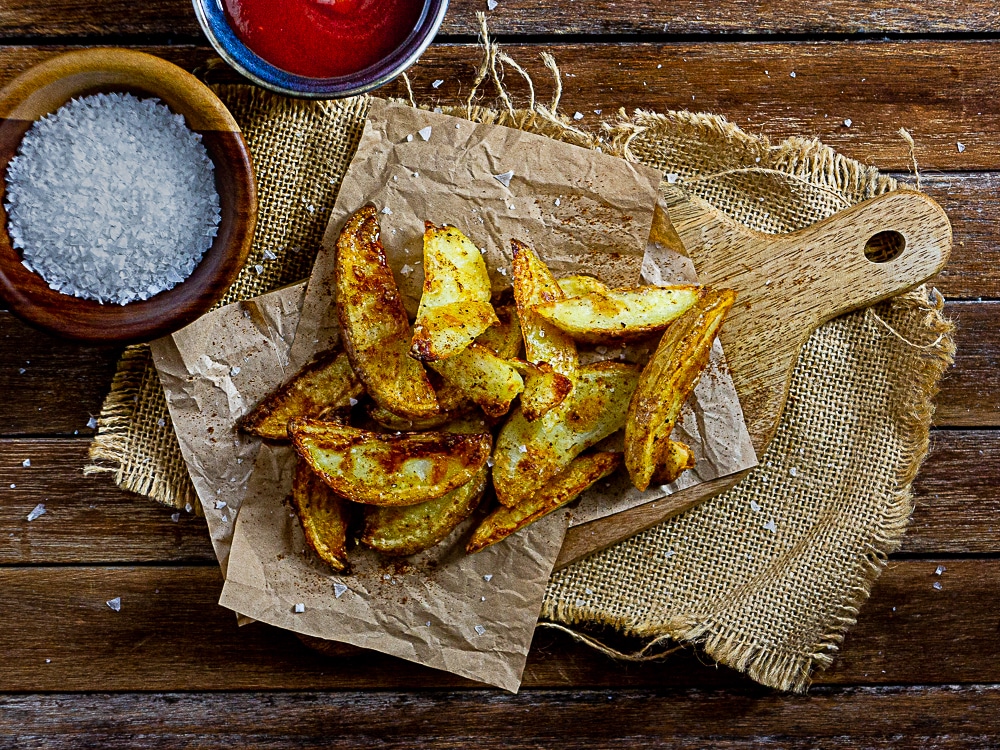 Homemade Crispy Baked Potato Chips (Fries)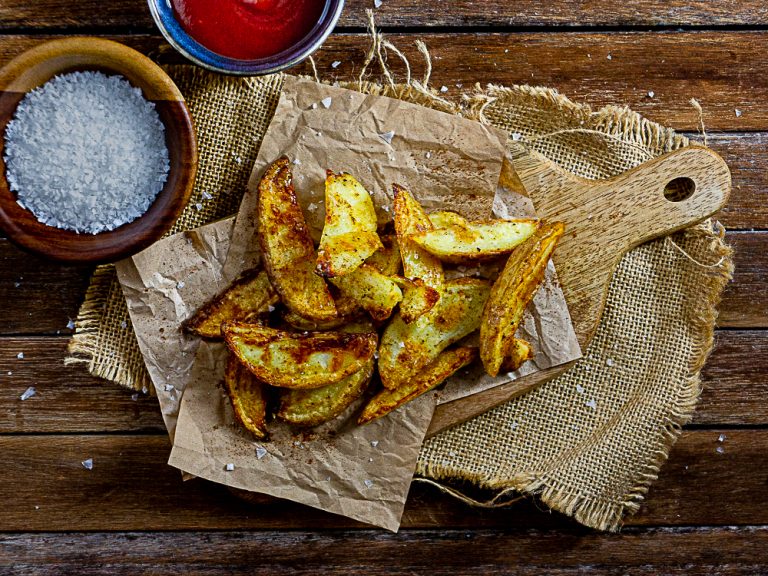 Ingredients
5 potatoes, cut into wedges
2 Tbsp. plain flour
1 tsp paprika
salt and pepper to taste
Instructions
Preheat the oven to 220°C. Heat an oven tray with a couple of tablespoons of oil until very hot.
Par boil the potatoes until just tender. Drain and return the potatoes to the pot and sit over the heat for a few seconds to ensure they are quite dry. If you prefer, give the chips a good shake to roughen then up and give them texture.
Sprinkle the potatoes with a tablespoon or two of flour (to give a very light coating), a little paprika and salt and pepper. If you would prefer spicy wedges, sprinkle the spuds with Cajun spice at this time too. Toss to coat.
Spread the potatoes onto the hot tray, tossing in the oil to coat (the oil will be very hot, so be sure not to splash it on your skin). Bake for 20 – 40 minutes or until golden and crisp, turning once.
JOIN THE NEWSLETTER