It's been over thirty degrees here in Queensland the last few days – Summer is definitely here. Perfect weather for eating outside on our 'new' outdoor table.
Coconut and ginger are to me, very summery flavours. The silverbeet is straight out of the garden and our carrots are nearly ready to be picked.
I mentioned previously that I'm not eating gluten at the moment. This recipe uses coconut flour – a tasty and low GI alternative to grain flour. You can buy coconut flour at the health food store, bulk food store or online. If you're local to the Sunshine Coast, I get mine here. Coconut flour is very thirsty, so add a little at a time to your fritters (start with less than the recipe states), until your fritters just come together. If the mixture is too dry or isn't combining, add another egg.
Don't be put off by the long list of ingredients, they are mostly pantry stables and there's some doubling up.
Serves 4
Ingredient
For the fritters:
2 – 3 carrots, grated
1 egg
1 Tbsp. coconut flour
1/2 tsp. fresh grated ginger
3/4 tsp. cumin
salt and pepper to taste
For the chicken:
1 – 2 skinless chicken breasts
3 Tbsp. or so coconut flour
sprinkling of desiccated coconut
For the yoghurt dressing:
1/2 cup plain yoghurt
1 small clove garlic, crushed
1/4 tsp. cumin
1/2 tsp. coriander
good squeeze of fresh lemon or lime juice
silverbeet, washed and roughly torn, to serve
Method
To make the dressing: Combine all ingredients. Squeeze in lemon juice and taste, adjusting the lemon to taste.
To make the fritters: squeeze extra moisture out of the carrots before stirring in the egg, ginger, cumin and salt and pepper to taste. Heat some oil, coconut oil or butter in a fry pan over medium high heat. Spoon mixture into pan to make small fritters, flattening the mixture down. Cook on both sides until golden. Set aside in the oven to keep warm.
For the chicken: Slice chicken in half horizontally and then cut in half crossways to make small fillets. Dredge in the combined coconut flour and desiccated coconut before frying in a little oil in the same pan as the the fritters.
Set chicken aside and lightly sauté the silverbeet in the same pan for 1 – 2 minutes or until just wilted.
Plate up the silverbeet, fritters and chicken, drizzle with the spiced yogurt and serve.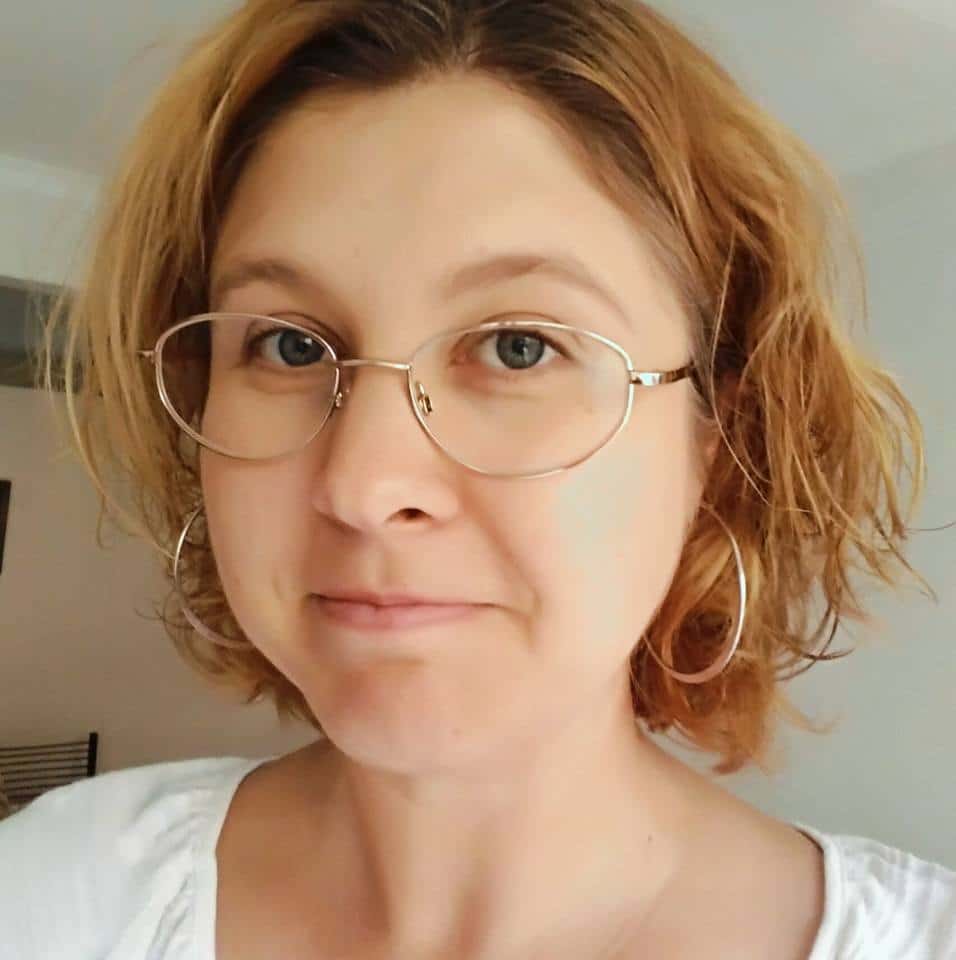 Melissa Goodwin is a writer and the creator of Frugal and Thriving who has a passion for living frugally and encouraging people to thrive on any budget. The blog is nine years old and is almost like her eldest baby. Prior to being a blogger and mum (but not a mummy blogger), she worked as an accountant doing other people's budgets, books and tax.