Learn a new skill with Craftsy's professional online course. New skills can save you money or even help you earn money through a side hustle or new creative business.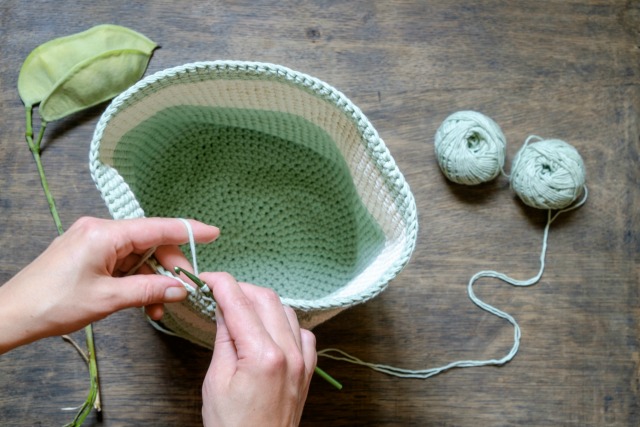 Disclosure: Links to merchants within this post may be affiliate links.
A friend recently took his photography hobby to the next level by creating an online store.
It's been exciting watching the evolution of his craft as he learned a new skill, discovered his own style and then turned it into an income stream.
Do you have a favourite hobby you love?
There are lots of benefits to having a hobby besides earning money.
It's good for your self-esteem; it gives you a sense of accomplishment. A hobby helps you relax and de-stress and keep your brain young and sharp.
Your hobby can save you money.
I love learning new skills, but I always come back to quilting as my favourite hobby. Hand stitching is very meditative, and we use the resulting quilts for many years to come. But even after quilting for over a decade, I'm still learning new techniques. There's always more to learn.
Maybe you don't yet have a hobby you love but 'learn something new' was one of your New Year's Resolutions. If so, you're in good company. It ranks fifth amongst the most common resolutions.
And in this article, I want to share an excellent resource for learning new hobbies.
Learn A New Skill Online
Craftsy is a website that specialises in online 'crafty' classes. They have video tutorials on hobbies including sewing, knitting, photography, woodwork, papercraft, cooking, gardening, quilting, drawing, cake decorating and painting. They even include lifestyle courses like yoga, home decor and healthy cooking.
If there's a craft you've always wanted to try out, you'll probably find it here. It's a great resource and I've taken several of their courses.
You can take individual courses on a topic you're interested in or you can subscribe. It's like Netflix for learning new skills!
Craftsy also offers Blueprint – a subscription service where you can access their library of classes for a subscription fee that's a fraction of the cost of the individual classes.
The subscription allows you to have access to thousands of video tutorials. If you want to dabble and explore different hobbies to find the best fit for you – this is the best and cheapest way I know of to be able to dabble and explore.
And, even more exciting, they have a 7 day FREE trial on Blueprint, so you can check it out without paying a single cent!
LEARN SOMETHING NEW FOR A FRACTION OF THE COST
We 'free trial' everything. And we try to time free trials for online streaming services to coincide with the last week of the school holidays. It helps to pass the time when money is short.
If you want to try out a new hobby, maybe even with the kids next school holidays, 7 day FREE trial on Blueprint is a great way to do that.
Their subscription is also excellent value for money. It's a load cheaper than the single classes.
But…
Only if you use it.
Like any subscription, if it doesn't get used, it's not value for money at all. Which is why it's a good idea to try before you commit. If you think you'll only use it for a month or two, the no commitment monthly subscription is good to learn a new skill cheaply.
On the other hand, if you're looking to learn something specific, investing in a single course on Craftsy might be the best way to go.
Craftsy is also a lot cheaper than most 'real-life' classes. I was looking at doing an art class this year – a bit of a dabble in watercolours – and while it would be nice to meet other people in a real-world setting, the one I was looking at was hundreds of dollars for just a few weeks.
What I really like about craftsy is that you have access to expert instructors who really know their topic, for the fraction of the cost and no matter where you live.
If you live in a rural area, you'll know what I mean when I say it's hard to find a class in a hobby you're interested in!
Online classes fill that gap and make access to quality instruction from all over the world more equitable.
If 'learn something new' was one of your New Year's Resolutions, check out the 7 day FREE trial on Blueprint and explore the huge variety of hobbies. You might just find the perfect hobby – one you enjoy and one that may even make you a side income.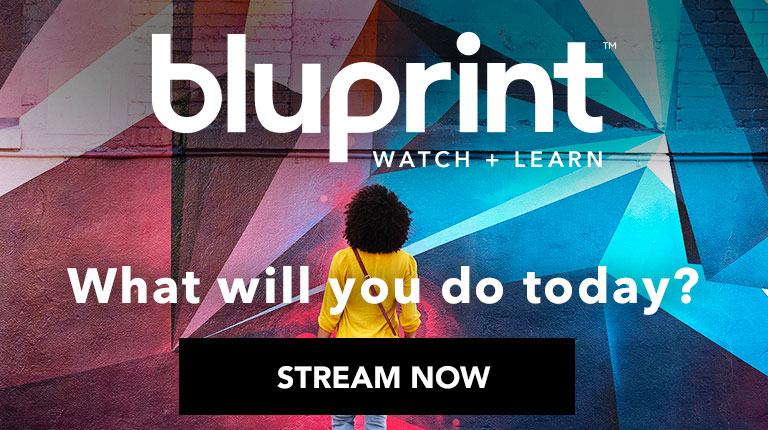 Melissa Goodwin is a writer and the creator of Frugal and Thriving who has a passion for living frugally and encouraging people to thrive on any budget. The blog is nine years old and is almost like her eldest baby. Prior to being a blogger and mum (but not a mummy blogger), she worked as an accountant doing other people's budgets, books and tax.