fine dining – how to save money when eating out
This website may earn commissions from purchases made through links in this post.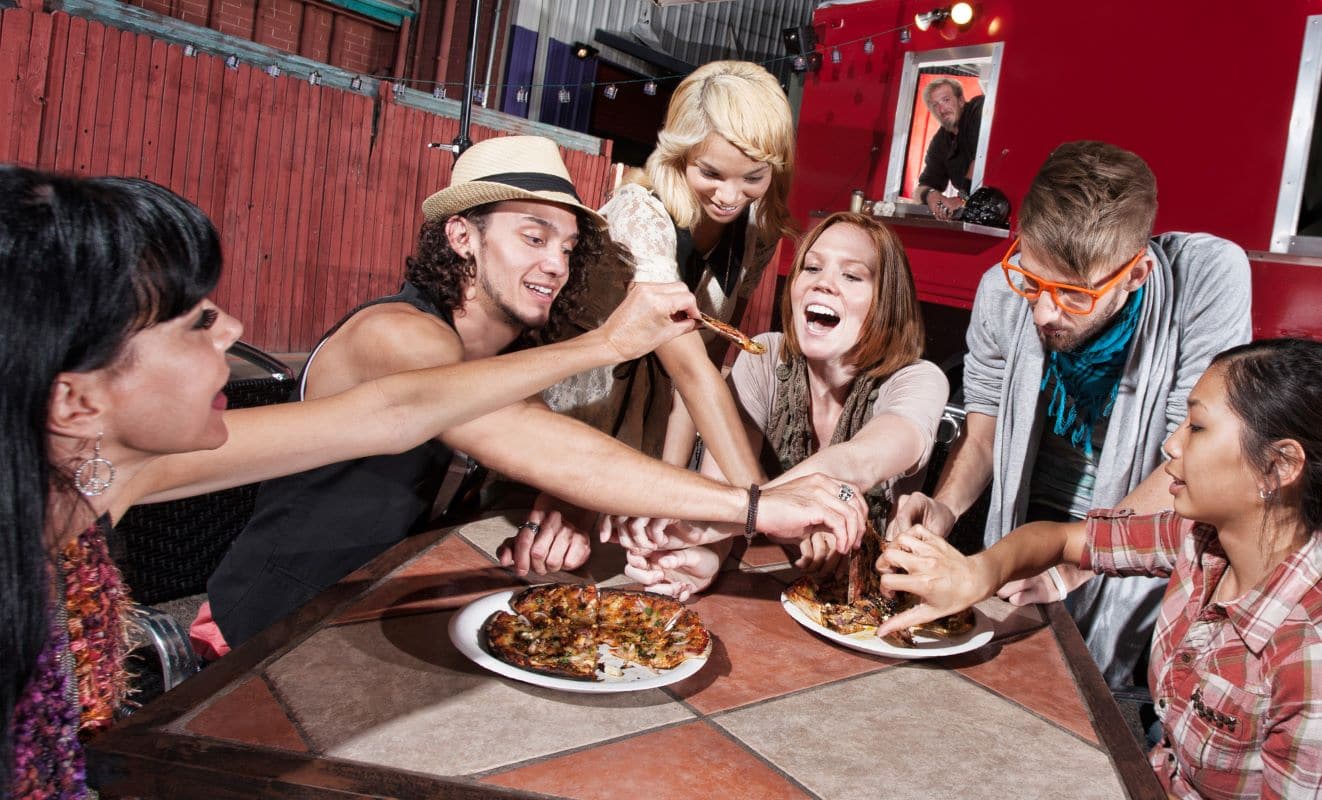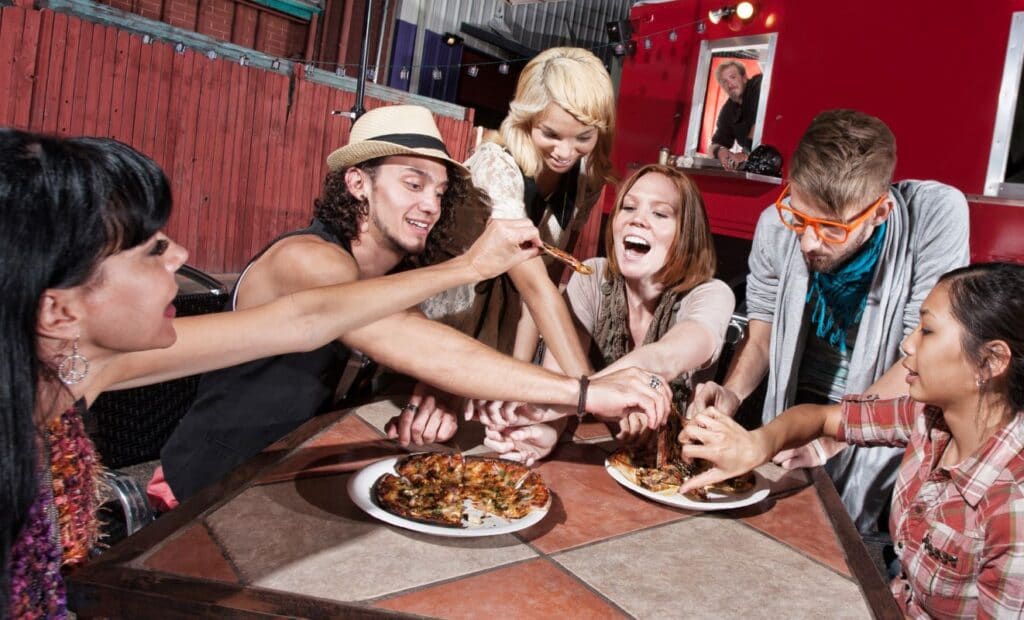 I know.
The frugal mantra is to save money by not eating out.
But even if you're diehard frugal, it's still nice to indulge occasionally.
Food tastes better when you haven't cooked it yourself. It's exciting to try things you wouldn't normally cook at home. You can relax – there's someone else slaving over a hot stove and pruning their hands in the washing up water.
The downside: a single night out can cost us half of our weekly grocery budget.
Or more.
Tips on saving money when eating out
1. Eat out Mondays to Thursdays. Weeknights are a restaurant's quietest nights, so they often do weeknight specials to get customers through the door.
2. Go BYO. Alcohol and other beverages usually have the largest mark up. Why drink a glass of wine for $7 or more each when you can pay around $10 for a good bottle, share it and take the remainder home. Other than BYO grog, save money by drinking water with your meal.
3. Share. Share an entree or a dessert or a side dish. Sharing means you can have your dessert without the price tag or the calories. You can also save at restaurants that offer 'table' dishes like Indian, for instance, where you can order several dishes and rice and share. Depending on your appetite, I find a shared entree, one less main dish than there are diners and rice is usually sufficient.
4. Eat an entree as a main. A lot of restaurants serve huge meals, and if you can't eat it all, the food gets wasted along with your money (unless you doggy bag it). Eat an entree as a main course and save.
5. Dine at lunch. Lunch menus are often cheaper than dinner menus. Also, depending on the restaurant, if you have an early dinner, you may still be able to choose from the lunch menu.
6. Pubs and clubs. While probably not under the category of fine dining, pubs and clubs can offer great value for money. Our local RSL club does really up-market specials, like brie stuffed chicken breast with avocado and white wine sauce and sweet potato chips. Pubs and taverns also offer great specials like $10 steak and chips.
I have to go eat now, writing this has made me hungry…
…ok
7. Deals and discounts. Look for two-for-one deals, shop-a-docket specials, newspaper advertisements, meal and movie deals. Whipping out your discount coupon isn't tacky, it's savvy. Also, keep an eye out for restaurants that offer special benefits like kid's dine free or early bird specials.
8. Eat your appetisers before you go and get dessert on the way home. Start your dining experience at home with a cheese and cracker platter. That way you're not starving when you get to the restaurant and you can skip the entree.
Part of our date tradition was to dine out and grab an ice-cream from somewhere afterwards, taking a slow stroll in the park. A great way to enjoy the end of an evening and cheaper than a restaurant dessert.
What are your tips for saving money when dining out?