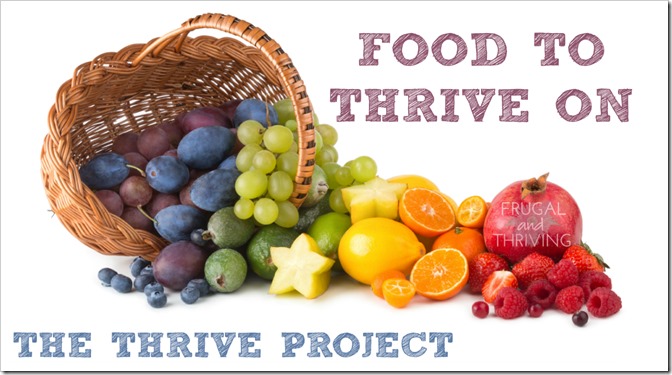 the seven pillars of the good life > health and wellbeing > nutrition
When it comes to our health, it turns out the trump card is the food we put in our mouths each day."1
What does food mean to you?
If you complete the sentence: "food is…" what would you say?
If you're the athletic type, you might say food is 'fuel'.
Or you might think of food as 'pleasure'. I fall squarely in this camp.
Food might act as an emotional band aid.
But if you think of food as nourishment, then you probably have a relationship with food that will help you to thrive.
To thrive food should nourish your body, mind and soul. Food should also nourish relationships, because socialising and eating are strongly linked in every culture of the world.
If food nourishes us, then the next question is: what foods best nourish us? Not all foods do.
While we can all agree that a McDonald's cheese burger and coke does not nourish us, and we're confident sugar is better left out of our regular diet, the specifics of a so-called 'healthy diet' can leave us confused and frustrated.
Low-fat or full-fat? Carbs or low-carb? Meat or no meat? Marg or butter or neither? Eggs are bad for you, right? Oh wait, they're ok again. Have I activated my nuts? We opted for a vasectomy, thanks all the same.
One of the reasons there's no consensus on what foods are best for our health is that nutrition science is in it's infancy. If health science is the promise land then nutrition is the wild, wild west.
Nutrition science…is today approximately where surgery was in 1650 – very promising, and very interesting to watch, but are you ready to let them operate on you?"2
Instead of pristine labs and scientific consensus, imagine T-Bone toting gun slingers, snake oil salesmen, government officials taking handouts under the poker table, and angry possies waving PETA flags and you'll be closer to the blood sport that is nutrition.
Paleo, Vegan, Mediterranean, WAP, Vegetarian, Flexitarian, fasting, Pescitarian… as each diet's evangelizers vie for supremacy, is there any consensus that will help guide us in our food choices?
Or is the quest for a universal standard half the problem?
Why Amy (and her sisters) know best
Each of us have the gene called AMY1. AMY1's job is to encode alpha-amylase – the enzyme in our saliva that breaks down starches (like grains) into sugar.
Where you and I might differ is the number of gene copies each of us have. The number of AMY1 copies in a person can range from 1 copy to 15 copies. In turn, amylase levels in the saliva can range from almost nothing to 50% of the saliva's total protein.3
What that means in real terms is that your genetic makeup will greatly influence how well you digest grains and starches.
But that's only part of the picture. Our genes don't only influence starch digestion.
Some of us have adapted genetically to the other great staple of the agricultural revolution: dairy milk. Those who produce lactase will fair better with dairy consumption than those who don't.
Put on weight just thinking about chocolate? That could be the ApoE4 allele of the ApoE gene that affects the way a person metabolises and stores fat. Low-carb high fat diets that are popular today may not be a good option for the 14% or so of people who have the ApoE4 allele (although the science is young and the jury is still out).4
There are possibly hundreds of genes that influence our digestion. The point is that thanks to our genetic individuality, the one-size-fits-all diet doesn't exist.
When Amy gets it wrong, trust your gut
To further complicate matters, our immune system and gut health also influence what foods nourish and what foods harm.
While your genetics may allow you to digest starch with ease, your immune system may have other ideas. Allergies, where your immune system decides normally harmless proteins are enemy number one, change the game plan. Sure, eggs may be healthy, but not if they send you into anaphylactic shock.
The health of your gut, and the micro-organisms that colonise it, will also effect digestion. If you have a compromised gut (thanks to antibiotics, the pill, an unhealthy diet or a multitude of other modern influences), or if you have a particular illness, you may require a temporary (or long-term) therapeutic diet to restore equilibrium.
The state of our gut health and immune system means that what's healthy for me might not be so healthy for you – another strike against a universal diet.
Mind your food, mind your health
What all this means is the perfect diet is the one your body responds to best, not what the latest guru might claim.
How do you know what foods your body responds to?
While getting our genes coded isn't practical, what we can do is listen to the signals our body give us and act accordingly.
And the way to do that is to eat mindfully.
Are you feeling full of vitality? Or is your food giving your more grief than it's worth?
To eat mindfully, you need to slow down, slow right down, and focus on your meal. Many of us shovel food into our mouths in front of a screen or multitasking – our minds anywhere but on what we're eating.
(The irony here: I write this while shovelling noodles and cheese into my mouth – I'll regret it in an hour).
Digestion starts in your mouth (particularly starches as we've seen), so chew, chew chew. And then chew some more.
And as you chew, think about the smells, flavours and textures of what you're eating.
Take time out to enjoy your meal, no matter how humble. If you eat mindfully, considering whether each mouthful is nourishing you, then you're more likely to eat healthier. And you'll be less likely to over eat – a boon for your health, not to mention your wallet.
Nourishment comes from the sun and the soil
My four year old son turned to me and stated matter of factly: "I eat grass!"
"Please don't eat grass," I sighed while thinking why is it kids will eat grass but won't eat lettuce?
"Cows eat grass and that makes milk. And I drink milk. Which means I eat grass," he said.
Well, if we want to be pernickety and reductionist about it, we actually eat soil. The mineral nutrients essential for vitality and good health come ultimately from the soil via plants.
Amazingly, plants also make their own organic matter (food: sugars and fats etc.) from inorganic matter. In the process of photosynthesis, they use the sun's energy to change carbon dioxide in the air and hydrogen and oxygen in water into carbohydrates, providing the energy for both the plants themselves and the animals that eat the plants (and the animals that eat the animals that eat the plants).
The irony is that plants don't want to be eaten. They synthesise chemicals to protect themselves against UV light damage, air pollutants, oxidation, bacteria, fungi, insects, and animals. Think poison ivy and you get a vivid, tactile idea of how plants also just want to find a piece of real estate, have babies and grow old happily.
However, many animals (including us) have evolved a symbiotic chemistry with many of these plant chemicals, otherwise known as phytochemicals. Antioxidants, flavenoids, carotenoids, polyphenols to name a few, protect us against disease, just as they help protect plants.
Plants, therefore, are an essential source of phytochemicals as well as energy, minerals and vitamins (humans, for instance, have lost the ability to synthesis vitamin C and rely on plant sources for this essential vitamin).
Not only are plants the foundation of the food chain, plants are also the foundation of a healthy diet.
Because of their nutrient density, a wide variety of vegetables and fruit each day and for each meal contribute to a thriving, healthy lifestyle, preventing many of the modern, chronic diseases afflicting westerns today. And they may possibly reverse them, according to researchers like Colin T. Campbell, author of the famous China Study.
What you eat every day is a far more powerful determinant of your health than your DNA or most of the nasty chemicals lurking in your environment. The foods you consume can heal you faster and more and profoundly than the most expensive prescription drugs, and more dramatically than the most extreme surgical interventions, with only positive side effects. Those [plant-based] food choices can prevent cancer, heart disease, Type 2 diabetes, stroke, macular degeneration, migraines, erectile dysfunction, and arthritis – and that's only the short list. It's never too late to start eating well. A good diet can reverse many of those conditions as well."5
Because of their nutrient density, vegetables and fruit also provide great value for money. If you can afford organic, go for gold, if not, wash your produce well. Talk to your local growers at your local farmers market and see how they treat the soil – do they spray it or nurture it with compost and love? Even non-certified organic foods can be satisfactory if the soil is loved.
Start a garden – even if it's just a few herbs in pots – and a compost bin. This will offset the cost of fruit and veg and will mean you will be eating the freshest, organic produce for a fraction of the cost.
Some relief for the carnivores amongst us
Western A. Price would seem like an unlikely player in nutrition science, being a dentist by trade, but he has given us an amazing set of nutritional data that could never again be replicated.
Price had a mission: after years of fixing bad teeth, he wanted to discover the factors of good dental health. So in the 20s and 30s, he travelled the world, investigating isolated populations, untouched by Western Civilisation, to discover if diet, rather than genetics, affected dental health, and if so, what diet.
There was a wide variety of diets amongst the peoples he studied, but he discovered one common thread amongst them: unlike the Standard American Diet (appropriately named the SAD diet), traditional diets were devoid of processed foods and high in water-soluble vitamins and minerals and particularly high in fat-soluble vitamins.
Other medical experts of the time supported his findings – when chronically sick people went back to their traditional diets, they healed.
In real food terms, these diets were high in plant foods and nutrient-dense animal products.
The healthiest of the healthy were seaside communities – seafood, particularly shellfish, being a nutritional powerhouse. Of the land dwellers, Price noted that traditional communities prized the organs rather than the muscle meat.
Price, unlike Campbell, failed to find any long-term thriving plant-based community.
Our omnivorous evolutionary adaptations (like small digestive tract and big brain) the need for Vitamin A, Vitamin K2 and Omega-3, all of which are found predominantly (although not exclusively) in animal products, point to the probable need to include some animal products in our diet, at least occasionally.
The biggest indicator that plants alone are not enough for most humans is the need for vitamin B12, of which animal products are the only reliable natural source.
People become vegans or vegetarians for all sorts of reasons other than nutrition and some people thrive on a vegan diet. I'm not here to convince you to eat what you don't want to and there are plenty of researchers who recommend a vegan diet (Campbell being one of them). But if you're a meat eater, there's no nutritional evidence so far that you should give it up.
The reason that some people seem to thrive on plant-based cuisine while others struggle has much to do with our fabulous diversity, a fate resting largely in genetics."6
On the other hand, the quality of modern meat is not the same as the nutrient-dense meats we should be including in our diet, not to mention that the sheer quantity Western culture consumes is more than necessary or healthy.
The meat cuts prized today are the expensive, lean heart-foundation ticked, plastic-wrapped muscle meats – your sirloins, rumps and tenderloins. This is in sharp contrast to what traditional diets look like. While meat in traditional diets was also lean because it was wild and grass-fed, it was the fatty parts and organ meats that were most prized.
Even today, faced with a fresh carcass, hunter/gatherer groups and other non-industrialised communities – not to mention every meat eating animal under the sun – make beelines for organs and bones…"7
Muscle meat is high in the essential amino acid methionine. While essential, too much is toxic – it leads to an excess of homocysteine, which in turn is linked to cardiovascular disease and dementia.
However, the amino acid glycine, found in skin, bones, tendons, organs, cartilage and connective tissue, helps neutralise homocysteine.8
The fact that those cheap, fatty cuts, full of good connective tissue requires long, slow cooking is beneficial too. High temperatures and direct flame increase the carcinogenic compounds Hetrocyclic amines (HAs) and Polycyclic aromatic hydrocarbons (PAHs) in meat, that are believed to promote cancer growth.
The takeaway: if you are going to eat meat, eat less and eat head to tail, preferably from grass-fed, well-reared animals. Not only are your benefiting nutritionally from the vitamin powerhouse that is organ meat and bone broth, you're saving money and reducing waste.
Fats: Fads and fiction
While pretty much everything we eat, apart from vegetables, is up for debate, nothing has been so controversial as fats in our diet.
For the last 30 years or so, fat, particular saturated fat, has been public enemy no. 1.
The truth is there's still little consensus on fats. Some claim saturated fats are harmful, other studies conclude that they are not. That's the murky waters of nutrition science for you.
Quite probably, individual genetics, gut health, the context of the whole diet (lots of veg or lots of burgers?), the quality of fat involved and lifestyle factors such as smoking, physical activity and stress play an integrative role in how dietary fats effect our health.
There is one thing everyone agrees on: the Frankenstein of fats – trans-fats – that we created to avoid saturated fats, are definitely bad for your health (actually, Frankenstein was the scientist not the monster, and trans-fats do occur naturally in small amounts, but stick with me on this metaphor… like butter to thighs, because trans-fats are bad).
And these trans-fats are found in just about all packaged foods, fried foods and supermarket goods, making them hard to avoid unless you eat natural, unprocessed foods.
Most nutritionists now also agree that we need some fat in our diet, the best fats being the ones found naturally in foods such as avocados and nuts. Uncooked, cold-pressed monounsaturated oils like olive oil are also good.9
It may be surprising to note that polyunsaturated oils (PUFAs), like canola or sunflower oil, are almost as controversial as saturated fats, despite being the officially recommended fats to cook with.
The problem is PUFAs are unstable and prone to oxidisation. Oxidisation causes inflammation in the body and free radical damage, which can cause plaque to build up in blood vessels and can even cause damage to DNA strands.
The Los Angeles Veterans Administration study, while evaluating the link between saturated fats and heart disease found that a diet of PUFAs, instead of saturated fats, possibly did lower cholesterol and the risk of heart disease, but… the PUFA group saw a significant increase in the rates of cancer.10
(It's also interesting to note that despite randomisation, there just happened to be a higher number of smokers in the saturated fats group which may have skewed the results. Upon autopsy of those who did succumb to heart disease, there there was no significant difference in atherosclerotic build up between each group – actually the PUFA group had ever so slightly more).11
PUFAs are also high in Omega-6 fatty acids – also essential, but in the correct ratio with Omega-3. A good ratio is between 1:1 and 3:1 Omega-6 to Omega-3. Many of us, by eating a predominantly 'SAD' diet consume a ratio closer to 20:1. The elevated amounts of Omega-6 is linked with higher risk of inflammatory diseases like…you guessed it, cardiovascular disease.
Finally, we come back to saturated fats – are they ok to eat? Probably, in moderation, in the context of an overall healthy diet free from highly processed and industrialised foods and if the fats aren't processed (and who can go past the taste of grass-fed butter?). But stay tuned, the dust hasn't yet settled on this fight and the winner has yet to step forward.
Fat is only a small portion of a healthy diet (remember all those vegetables everyone agrees are healthy?), make it count by eating natural, unprocessed fats or cold-pressed oils to ensure you're getting the health benefits of fat-soluble vitamins without the negative side effects of highly processed oils. Coconut and ghee or butter make great cooking fats, olive oil is a good salad oil.
Grains – the new dietary outlaw?
You've read the guidelines and seen the ads: refined grains are bad, whole grains are where it's now at.
But is that the last word on grains?
The story of grain's assent to dietary supremacy is the story of the human civilisation – for better or for worse, without the agricultural revolution, we would still be living in small, hunter-gatherer tribes.
Grains are easy to grow. They store and transport well. Grains are cheap.
Grains are profitable.
They are not necessarily as nutritious as their spot at the bottom of the food pyramid would have us think.
In the 1970's the American Agricultural Department hired a crack team of nutritionists, headed by Luise Light, to create a food guide for a healthier America.
After reviewing all the studies and literature to date, the nutritionists recommended a diet high in fresh vegetables and fruit, low in sugar and processed foods, some protein from both plant and animal sources and cold-pressed and natural fats. Grains, they recommended, should be a maximum of 2 – 5 serves a day; 2 serves for women and less active men – a single sandwich would suffice.
Light and her team shipped the guidelines off to the Secretary of Agriculture's office for review. That's right, the department that looks after agri-business was asked to sign off on nutritional guidelines.
What came back was the guidelines as we know them today: a diet based predominantly on grains (and no distinction between whole and refined grains – the wheat industry and food manufacturing industry (surely an oxymoron) were thrilled), vegetables slashed to 2 serves and the recommendation to keep sugar to an ambiguous 'moderate' amount.12
Grains are cheap and they are convenient, so we didn't need much convincing to consume more. Cereal and toast for breakfast, a muffin for morning tea, a sandwich for lunch and pasta for dinner…
No one needs that much bread and cereal in a day unless they are longshoremen or football players," writes Light.13
Does reducing the amount of grains translate to eliminating them altogether as Paleo promoters suggests?
As we've already seen, many of us genetically evolved with the agricultural revolution to digest grains – some more than others.
But it's more complicated than that. Grains are simply plant babies, and mum and dad want them to survive, so they have also evolved with an inbuilt protective mechanism for self-preservation. These toxins – lectins, gluten and phytates are hard to digest and can prevent absorption of minerals.14
Some animals have evolved to digest grains. Humans evolved with smart brains and Promethean abilities to pre-digest grains and reduce the toxins by soaking, sprouting, fermenting and cooking, allowing us to benefit from the easy fibre and nutrients they contain.
Nutrient for nutrient, you'll do better with a plate of vegetables or a salad than a bowl of rice, but that doesn't mean that whole grains are not nutritious at all, assuming they are properly prepared to make them digestible or you have a lot of AMY1 clones.
What grains have going for them is that they are cheap, convenient and store well. For many of us, that's three pretty darn good reasons to include them in our diet.
If you choose to include grains in your diet, reduce the total amount, explore a variety of whole grains (not just wheat or gluten based grains), avoid GMOs (another complicating factor) and prepare them by soaking, sprouting or fermenting. I'll write another article about how to do that soon.
to summarise…
This is a long article, but hey, there are 5 billion easy to consume content snacks on the internet, I wanted to try and write something a little more…filling.
If you've read this far, thank you, and if you've just skipped to the summary, here it is:
1. Listen to your gut
2. Avoid refined and processed foods most of the time (that means refined flour, sugar, salt and oils). No need to go to extremes though – enjoy your cake and ice cream occasionally.
2. Eat a lot of plants
3. If you eat meat, eat head to tail
4. Eat good quality, natural fats
5. If you eat grains, eat a wide variety of properly prepared whole grains.
No one could have put it more succinctly and eloquently as Michael Pollan when he writes:
Eat food. Mostly plants. Not too much"15
Stay tuned for the follow up articles (much shorter, I promise) on substituting grains with plants, fermented foods, menu planning for health and other related articles.
Notes
1. Whole: Rethinking the Science of Nutrition, page 13
2. Food Rules: An Eater's Manual, page xi
3. Death by Food Pyramid, page 206
4. Effect of apolipoprotein E genotype and saturated fat intake on plasma lipids and myocardial infarction in the Central Valley of Costa Rica; The Effect of Dietary Fat on LDL Size Is Influenced by Apolipoprotein E Genotype in Healthy Subjects; ApoE Genotype Does Not Predict Lipid Response to Changes in Dietary Saturated Fatty Acids in a Heterogeneous Normolipidemic Population
5. Whole: Rethinking the Science of Nutrition, page 21ff
6. Death by Food Pyramid, page 203
7. Death by Food Pyramid, page 170
8. Effect of dietary glycine on methionine metabolism in rats fed a high-methionine diet
9. The Truth about Fats: The Good, The Bad and the In-Between, Harvard Medical School
10. Death by Food Pyramid, page 170
11. The Los Angeles Veterans Administration Study
12. Death by Food Pyramid, page 23-25
13. Death by Food Pyramid, page 24
15. In Defence of Food: An Eater's Manifesto, page 1
Resources
Books
Recipe Books
Websites
Online Stores
What other resources would you add? Please feel free to leave them in the comments below.
Melissa Goodwin is a writer and the creator of Frugal and Thriving who has a passion for living frugally and encouraging people to thrive on any budget. The blog is nine years old and is almost like her eldest baby. Prior to being a blogger and mum (but not a mummy blogger), she worked as an accountant doing other people's budgets, books and tax.