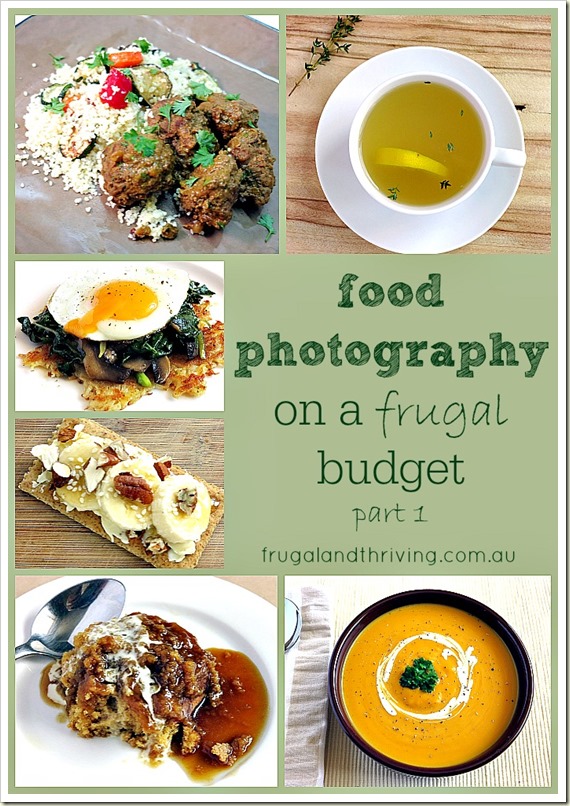 I'll be the first to admit that my food photography is very amateur. But I like to think that over the years it's improved. I still have a lot to learn, heck, I learned new stuff just today, but I'm making progress.
You can spend a fortune on a photography set-up, I've seen plenty, but I've been focusing on taking better pictures on the tightest of budgets.
If you take pictures of food for your blog or for personal reasons (Facebook food porn?) there are lots of resources available on the web, but the best one by far that I've read is the book Plate to Pixel: Digital Food Photography and Styling. It comes in Kindle format, so you can read it on your computer or tablet.
Today and over the coming weeks I'll share some of the things I've learned so far about how to get better results without spending a whole bunch of money or having to learn a whole bunch of technical details.
You may be thinking that the most important thing for good photography is the type of camera you use. But I would argue the camera is the last part of food photography you have to worry about.
People get stunning results using just a phone camera.
The most important part of food photography (or any photography for that matter) is the lighting.
Which is good, because light comes free from the sun.
If you only change on thing, the lighting should be it. It will dramatically improve your pictures.
Firstly, flash is a no no. Instead, natural daylight is the key to good looking pictures.
Here's an example of a bowl of soup I took a few years ago: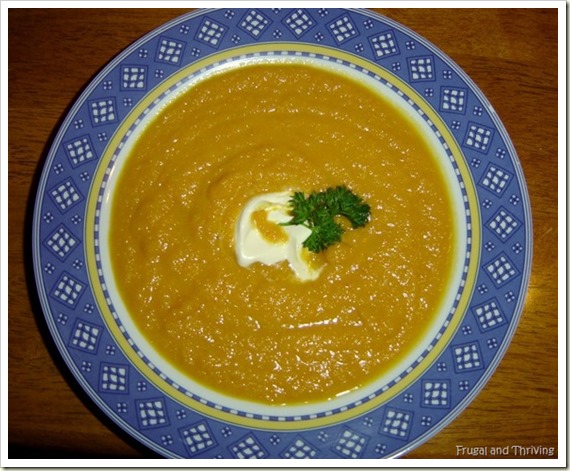 You can see that I've taken this picture at night, with a flash – food photography crime # 1.
Now for the remake.
This bowl of soup I photographed a couple of weeks ago: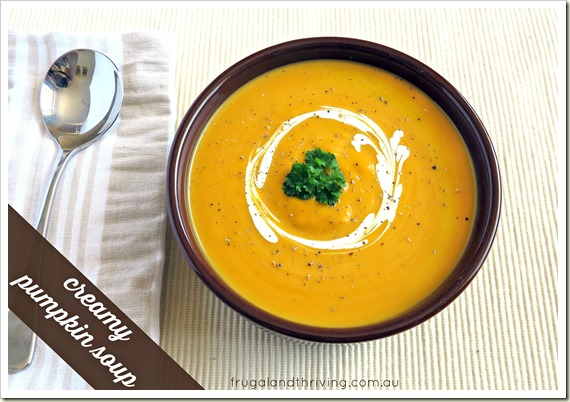 There's certainly ways I can improve the second photo, but it's still much, much better than the original.
It uses natural light and that alone makes a big difference, although it may be improved by diffusing it.
The styling is also better (I should probably get away from dumping a parsley stalk in the middle lol, but hey, I was going for a bit of a 70's retro style), and the text makes it Pinterest friendly.
What do you think?
food photography rule number one – let there be natural light
WHAT YOU NEED:
Window that lets in indirect light
Reflector (white sheet of cardboard from the dollar store or foam board from Office Works)
Something to photo your food on (your dining or coffee table for instance)
Diffuser (optional – white sheet thrown over the window)
Take photos of food in front of a window that lets in plenty of indirect light. You don't want direct sunlight falling on your food.
If the light is too strong and you don't have sheer curtains to diffuse it, you can hang a white sheet or some cheap white fabric like broadcloth over the window to mute the light while still letting it through. I find clothes pegs just clip onto the curtain rail.
Plenty of people place a table in front a window to photo their food, but light in our house is best in our bedroom, so I take the photos on our bed.
(In fact, and as an aside, the bed is also my 'office' – I write everything on this blog on my laptop – literally. Pens, notepads, backup drives etc., are kept in my undies drawer – TMI? or small space multitasking.)
You also need a reflector, which, as the name suggest, reflects light back onto your food and removes harsh shadows on the dark side of your plate.
Cue Star Wars music.
A piece of white cardboard or foam board is all you need. Foam board is around $12 at Office Works and is sturdier.
I've seen set-ups that use clamps or clips to hold the board upright on a table, but placing one of the kids toy baskets or even a pile of pillows behind the board works fine for me.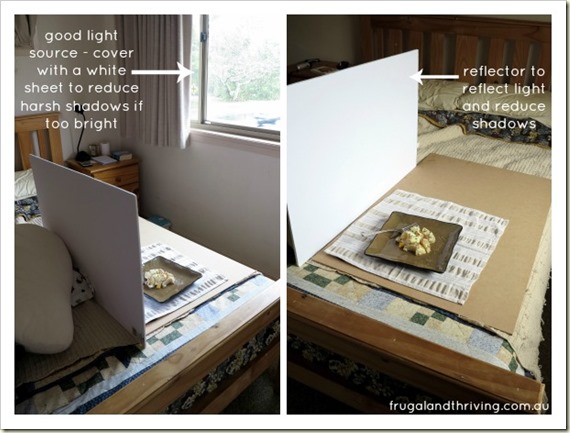 The wooden board beneath the food is an offcut from another project. If you use a table, obviously the board is unnecessary.
So far I've spent $12 on my food photography set-up for the foam board and I think it's made a big difference.
Now to the important question of lighting when photographing dinner at night time.
Most food bloggers, myself included, photograph the meals we eat.
In the past I've taken pictures of dinner as it makes it's way from stove to table, with hungry toddlers hanging off me.
Photography on the fly.
At night.
With a flash.
People, this is real life blogging (see pumpkin soup photo exhibit number one).
For a long time I looked for solutions to recreating that natural daylight look without spending a fortune on lighting.
And I found all sorts of awesome set-ups using garage lamps and outdoor flood lights…
But that all costs money and electricity.
Then I realised I was looking at the problem all wrong.
I've found a solution and it lies with the queen of frugal cooking: leftovers!
Yep, today's lunch is last night's dinner, and lunchtime (also coinciding with naptime) is a much better time to photograph food, both in terms of light and distractions.
So still keeping it real, but I'm usually photographing my lunch from leftovers rather than dinner on the fly (pumpkin soup photo exhibit number two).
It's a good excuse not to eat cheese on toast every day.
Hmmm, maybe I should photo cheese on toast…
If you're a beginner food blogger on a budget, or you want to take some food photography, start by getting the lighting right and that alone will dramatically improve your photos. And check out the Plate to Pixel book for more information on food photography.
Next time, I'll look at collecting a variety of props without spending a fortune.
DO YOU DO FOOD PHOTOGRAPHY? WHAT ARE YOUR TIPS FOR LIGHTING?
Melissa Goodwin is a writer and the creator of Frugal and Thriving who has a passion for living frugally and encouraging people to thrive on any budget. The blog is nine years old and is almost like her eldest baby. Prior to being a blogger and mum (but not a mummy blogger), she worked as an accountant doing other people's budgets, books and tax.