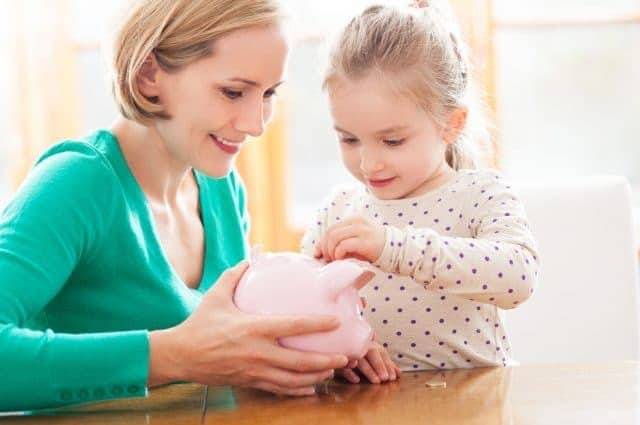 Maybe you want to help pay for your child's university fees. Or maybe help buy their first car. Or take their first trip. Or help with a house deposit. Or pay for a wedding.
But does thought of saving money to give to your child on top of paying for everything else seem impossible?
We all want to give our children a good start in life, and that includes when they are just starting out as adults.
But 18 years is a long way away, and that electricity bill, well, it needs to be paid next week.
The good news is, we can take advantage of that distance of time.
By starting early and saving a little bit each week, time (and a little compounding interest) can add up to a nice surprise on your child's 18th birthday.
Here's an easy way to save $10,000 by the time your child turns 18.
how the 18 year, $10,000 savings plan works
The weekly savings amounts start small, just $1 a week, when your child is first born. This is a time when money is often short and the list of is bills long.
Each year the savings amount your put aside for your child's future increases.
The idea is to put aside each week an amount equivalent to your child's age. So when your child is 2, you ferret away $2 each week. By the time your child is 17 years old, you will be putting away $17 each week.
Why it works
For the average family, income tends to increase as the family gets older; a stay-at-home parent might return to work or one or both partners may get promoted or increase skills and therefore wages over the years.
Also, expenses often decrease as the mortgage decreases and kids grow into teenagers and start earning their own money and paying more of their own way.
That means each year it's easier to put aside an extra $1 a week for your child's future.
add in compounding interest
By the end of the 18 years, you will have put aside a little over $8,000. But thanks to compounding interest, you'll make it over the $10,000 mark.
The following calculations are based on the assumption that you will be earning 4% per annum on your savings.
Of course, over the 18 years, sometimes your interest rate will be higher, and sometimes it will be lower (4% is an average interest rate for 2014, bearing in mind that interest rates are quite low at the moment).
Here's a year by year break down of how the savings plan works: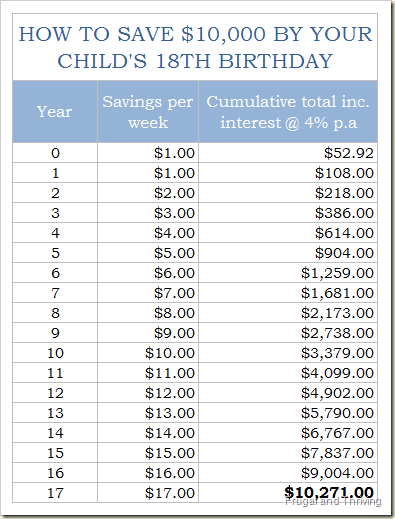 If you have children already, but haven't started saving yet, you can use the yearly cumulative total to 'catch up' if you want to.
After having a discussion about the pros and cons of saving money for our children's future, we decided to start this savings plan for both our kids.
We won't be telling our kids that we're saving a little something for them. We want them to learn independence; how to work hard and earn and save their own money. We don't want them to think that there's a handout waiting for them when they turn 18, so they don't have to learn to be financially savvy.
But it would be nice to give them a bit of a surprise step up when they reach adulthood.
What do you think about saving money to give to your children? Are you saving a little something for when your children become adults? How does your saving plan work?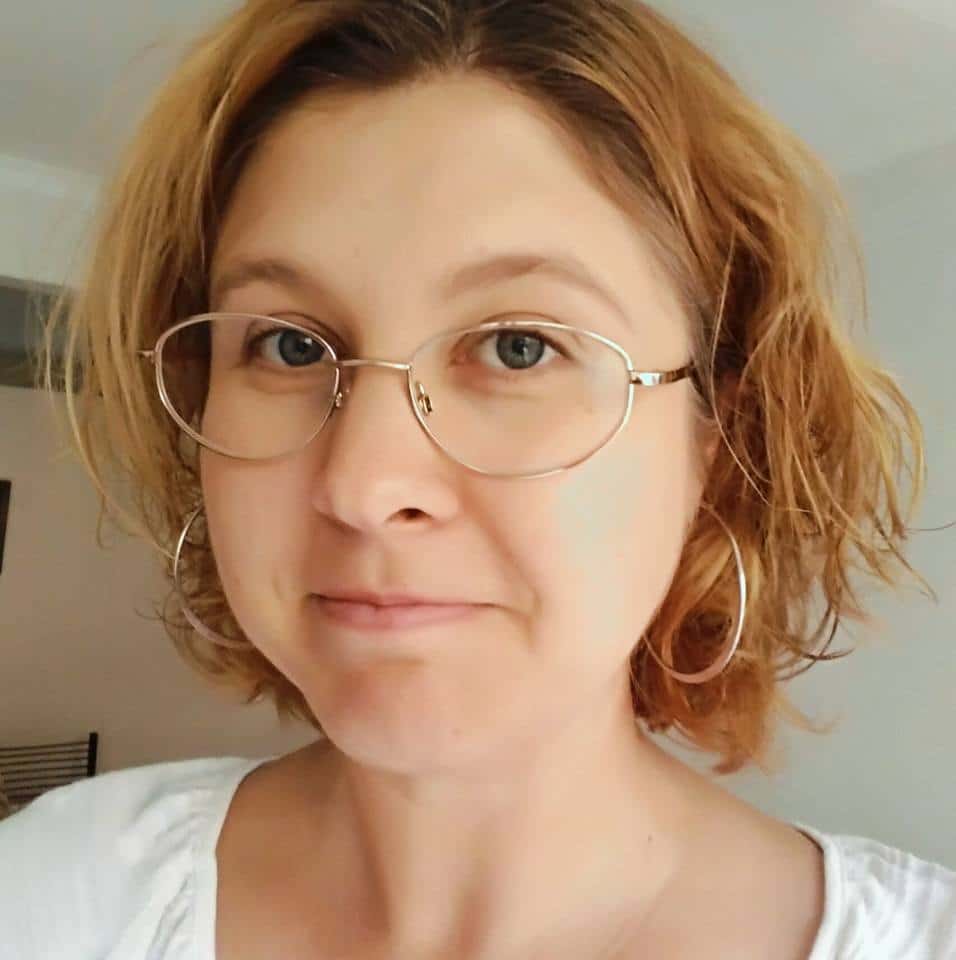 Melissa Goodwin is a writer and the creator of Frugal and Thriving who has a passion for living frugally and encouraging people to thrive on any budget. The blog is nine years old and is almost like her eldest baby. Prior to being a blogger and mum (but not a mummy blogger), she worked as an accountant doing other people's budgets, books and tax.