I'm in two minds about gift wrap. On one hand, the anticipation that builds as you unwrap a gift is an important part of gift giving. It's the surprise when you tear away the paper that's part of the fun.
On the other hand, Christmas wrap can put an unnecessary strain on the budget and is certainly a strain on the environment. It's hard to find stats, but the UK alone uses around 8,000 tonnes of the stuff each year – that's around 50,000 trees. Even if we recycle the paper (which is a good thing) that doesn't bring back those trees. And it takes a long time to grow replacement trees just for five seconds paper-tearing delight.
This isn't a new concern of mine. One year, when I was about fifteen, I gave my family gifts wrapped in recycled newspaper. It didn't go down well. It was a little bit messy too. So I admit, I have a few rolls of Christmas gift wrap in the cupboard. To peer pressure (or in this case, family pressure), I succumbed.
Below are a few ideas on how to save on Christmas gift wrapping, including how to save on the traditional wrap, if that's your thing.
1. Buy after Christmas
So, you were super organised 11 months ago and purchased discounted gift wrap in the January sales, right? No, neither did I.
If you did, Christmas wrapping will be a breeze this year. No shopping for stationery. Inexpensive wrap. Otherwise, possibly something to keep in mind for next year / week.
2. Buy in bulk from a discount store
You could buy expensive gift wrap or the cheap, thin stuff from the discount store. I opt for the cheap, thin stuff. It does the job for a fraction of the cost.
3. Make your own gift wrap
Save money and make gift wrap that little bit special by making your own. You could use butchers paper or brown paper, but this will be super cheap and environmentally friendly if you use recycled paper. Brown paper bags (the ones that you get shopping at certain stores) are a good option, just cut them open and decorate. This can be a great activity for children in the lead up to Christmas.
4. Recycle last year's gift wrap
Recycled gift wrap works best if the gift you're giving is smaller than the original gift you received. Unwrap gifts carefully and take a little time after Christmas to cut off sticky tape, flatten paper and fold neatly for next year's gift wrapping.
5. Recycle different papers and containers
Comic book pages, newspaper, magazines, old maps, old CAD plans, old paper bags… the limit is what you have on hand and your imagination. It takes a little bit of creativity to make recycled papers look special, but it can be done (see below for ideas).
When wrapping funny shaped gifts, giving homemade food gifts or making up hampers, have a look at recycled containers you have around the house. Clean recycled jars can be a nice way to present food gifts (particularly the coffee jars with the push on lid), as well as fancy packaging that you have received as a gift (Ferrero Rocher chocolate boxes and the plastic fancy Lindt chocolate boxes come to mind here). Or take a recycled box like a shoe box or a chocolate box and wrap (and glue) paper to both the box and lid separately, turning a recycled box into a fancy gift box.
6. Theme your wrap
Plain brown paper doesn't have to be boring or look cheap. Dress it up with some ribbon (that can be reused next year) or other decorations and theme your gift wrap to make it look special. For instance, you could have 'white Christmas' themed wrap with white paper, white ribbon and some collected holly or gum nuts for decoration.
Here are some great and frugal ways to dress up your Christmas wrapping:
7. Wrap in fabric
I have to be honest and say I don't think this is a very frugal option unless you use thrifted fabric or reuse the fabric year after year. Fabric wrapped presents can be expensive if you're buying fabric every year.
I have seen pics around the web of gifts wrapped in recycled woollen jumpers or red and white shirts gingham shirts and they look pretty good – it's about thinking outside the box.
8. Wrap the present in the present
A novel idea is to make the wrap part of the present. For instance, give gifts in calico shopping totes or make your own bags. Wrap gifts in tea towels, hankies, sarongs or clothing. Put a wine bottle in a pair of new socks.
9. A clever way of building the excitement on large gifts
Rather than wrapping large gifts, give the recipient a card with clues on how to find the gift. A gift hunt adds to the fun without the need to go through reams of paper.
10. Buy after Christmas
So you don't have reams of Christmas wrap from this year's January sales? Then you can stock up next week in the post Christmas sales…for next Christmas.
I admit, the idea of tackling January sales crowds for cheap Christmas wrap is my idea of hell on earth, but if you're in the shops, you may as well grab a few roles. And if you wait a few weeks, you may even find rolls that are even further reduced (without the need to tackle the crowds).
What are your frugal tips for Christmas gift wrap?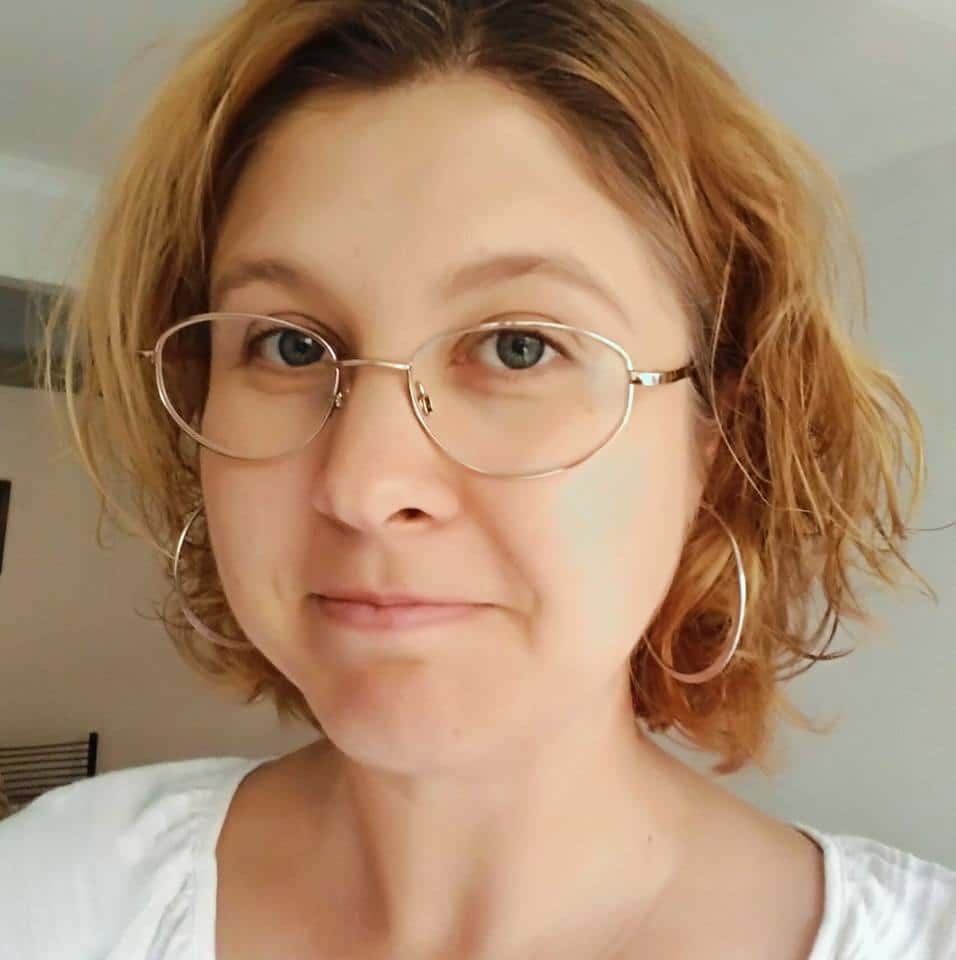 Melissa Goodwin is a writer and the creator of Frugal and Thriving who has a passion for living frugally and encouraging people to thrive on any budget. The blog is nine years old and is almost like her eldest baby. Prior to being a blogger and mum (but not a mummy blogger), she worked as an accountant doing other people's budgets, books and tax.