Little by Little – Snowflaking Your Way Out Of Debt
This website may earn commissions from purchases made through links in this post.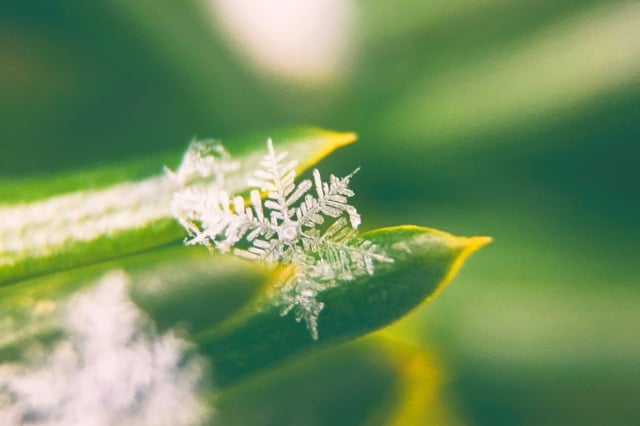 Yesterday, I wrote about the snowballing method of debt reduction. Chewing away at your debt consistently using the snowball method is a great way to accelerate debt repayment, but what if you want to get rid of your debt quicker?
On top of building snowballs, you could cover your debt with snowflakes. This term was made popular by the blog I've Paid for this Twice Already. It involves paying extra amounts here and there off your debt.
The idea is that no amount is too small. It could include loose change hanging around the house, money saved on the groceries, the sale of household stuff on eBay, tax refunds, bonuses, windfalls, overtime, money from an extra job, and any other extra cash. All of these small amounts go straight to paying off the debt.
Snowflaking is successful when you apply whatever extra money that you can against your debt, whatever the amount. Two things that can help you with snowflaking include applying extra cash as soon as possible so these small amounts don't get spent (and paying extra amounts no matter how small off your debt early on can save you heaps in interest), and keeping a record of all your snowflaking amounts so that you can see just how much they add up. This is good for keeping the motivation going.
My Thoughts on Snowflaking
Snowflaking is a great way to reduce debt. Again, I have used this method in the past and it works well. My word of caution is to check that your debt doesn't have fees on payments. I have an interest free store debt that charges me $3.95 for every BPAY (I hate GE!) Obviously, paying it off in many small amounts over the month is going to cost me more, particularly as it's interest free.
Also, check that your debt doesn't limit you to the amount of repayments that you can make in a month. You don't want to exceed this amount and cop a fee.
If you have a debt like this, then that doesn't mean that you can't snowflake. It just means that you're better off saving your snowflakes and paying down your debt less frequently or adding them to your regular repayment. It requires more discipline, but it's a way of getting around the extra fees.
I've Paid for this Twice Already also makes a really good point. This is not just for people in debt. This is a great way to increase your savings as well.
Note: This information is general in nature and not tailored to your situation. It is not financial advice. You should consult a qualified expert and read and consider the Product Disclosure Statement of any financial product before deciding on a course of action.
JOIN THE NEWSLETTER