I love new beginnings. Monday, the first day of the month and New Year's Day. It may seem irrational, but I feel a sense of renewal at these times and have a much more positive outlook. Yesterday is behind me. Looking forward, anything seems possible.
So making New Year's Resolution (or setting goals for the year) is a process that I look forward to every year.
Setting goals and having a system to work towards them gives purpose to life. Also having and working towards goals is one of the keys to happiness. Many New Year's resolutions get forgotten by the end of January because there is no easy system in place to ensure we follow through on our resolutions.
This is the process I use to set goals for the coming year. I've written about this before, but I thought it would be timely to write about it again now.
So, how was 2009 for you?
I know a lot of people are going to be looking back on 2009 and thinking it was a pretty crappy year, especially if it meant job loss or house loss with the GFC. Well take some time to write down the good and the bad of 2009. Make it personal, and as well as the crappy things that happened, don't forget to answer:
What things are you happy about with your life?
What things did you achieve in 2009?
If you set goals last year, how did you go at achieving them?
What things were not so good?
What things would you like to change / improve on?
Writing down everything that is good about the year and everything that you did achieve is a good reminder that you can succeed with your goals.
Things that you want to change or improve on is the fodder for the goals you set for next year.
Decide to Take Control
We often feel victims to external circumstances, and in some ways we are. But there is one important thing that we have complete control over: how we respond to what happens to us.
Being responsible is just that -  being response-able. There are two aspects to being response-able. The first is having a plan that minimises the impact of bad situations. Emergency funds are a good example of this.
Making the most of a bad situation is the second aspect to being response-able. Not that I'm saying this is by any means easy, but it makes all the difference when we can.
Unemployment was the motivating factor behind creating this website. Along the way I've discovered a few of my passions, reignited my love of writing, learnt a ton about the internet, taught myself three web programming languages and have created something which I hope will have lasting value and will eventually enable me to earn a living from home. And I'm so glad I'm not an accountant anymore!
What Really Matters to You?
Who are you and what are the things that you value? What matters most to you? It is important to align your goals with your values to ensure that they are achievable and that striving for them doesn't make you unhappy. There's nothing more demoralising than spending all your time working at something your really hate, with no end or purpose in sight. Tony Robbins in his book Awaken the Giant Within explores values and beliefs in detail.
If the world was a perfect place and you could do absolutely anything that you wanted, what would that be?
This is not a rhetorical question. Dare to dream. Dare to succeed. Goals are much easier to achieve when we really want them.
What do you really, really want?
If you're anything like me (and a million other people) losing weight makes it onto the New Year's Resolution list somewhere. But I'm going to ask a confrontational question. Do you really want to lose weight? I mean, really really? Or maybe you really want to be fit, or get healthy, or have people admire you, or improve your self confidence, or feel sexy? Or do you actually really, really want to eat potato chips? Or do you feel your time is better spent doing something other than exercising?
As this is the 6th year running that I've made NY resolutions and yes, weight loss will be popping up again, I should really be examining this question in detail myself!
What is the true goal that you're aiming for? Do you want it badly enough to work towards it?
What is the Theme or Focus for 2010
I like to have a theme or a focus for the year, then structure my goals around that theme. This helps reduce conflict between goals. An example of conflicting goals (for us) would be wanting to save $5,000 and also renovating the house.
A theme is less specific than a goal. It might revolve around one of your values, like "I want to live more sustainably". The goals you make can then nut out the specifics of your theme.
I like to break my goals into areas of my life. Here are some examples, but use categories that are most suitable for you.
Family and Friends
Home
Health and Fitness
Finance
Career / Business
Community
Spirit
Mind
Recreation
Travel
So if your theme is "be more healthy", your travel plans may include a health retreat, community involvement may include getting involved in the local sporting club, your finance may include a gym membership etc.
Stuck for a theme? If you could only work on one goal this year what would it be? What's the most important thing that you want to do?
Gathering Some Tools to Achieve your Goals in 2010
I honestly believe that planning and organisation is a major factor in success. When you create good systems and habits, you can put success on autopilot. Many New Year's Resolutions get forgotten before the end of January because we don't plan for success.
In order to plan and organise you are going to need a few tools to help you. An organiser, diary or calendar to plan and track progress is essential. Paper or electronic isn't important. You may prefer to use a spreadsheet, or write a journal, create a chart on a big piece of cardboard, keep a household binder, use a blackberry. The important thing is that the system you use works for you.
Once you've written your goals, your organisation system will help you follow through on the steps you need to achieve them and will also help you track your progress and motivate you to keep going. I'll cover this more in part three.
Resources
Here are a few resolution ideas and resources from some of my favourite sites.
How to Conduct Your Own Annual Review @ The Art of Non-Conformity – Chris Guillebeau does his goal setting similar to the way I do it, but does uses an excel spreadsheet (which you can download). One thing I don't do very much of is track metrics (except with our budget and the first three days of my exercise "regime" which then failed), so I'll be including some way of tracking progress on different things this year.
The Secret to Making 2009 Your Best Year Ever @ Zen Habits and
Lifestyle Redesign for the New Year @ Zen Habits
New Year's Resolutions. Seeking Good Advice and Ideas @ My Supercharged Life
20 Questions For a New Year @ Simple Mom
7 Timeless Thoughts on Taking Responsibility for Your Life @ Productivity Blog
Stay tuned for Part Two – Setting Goalsand Part Three Achieving Your Goals.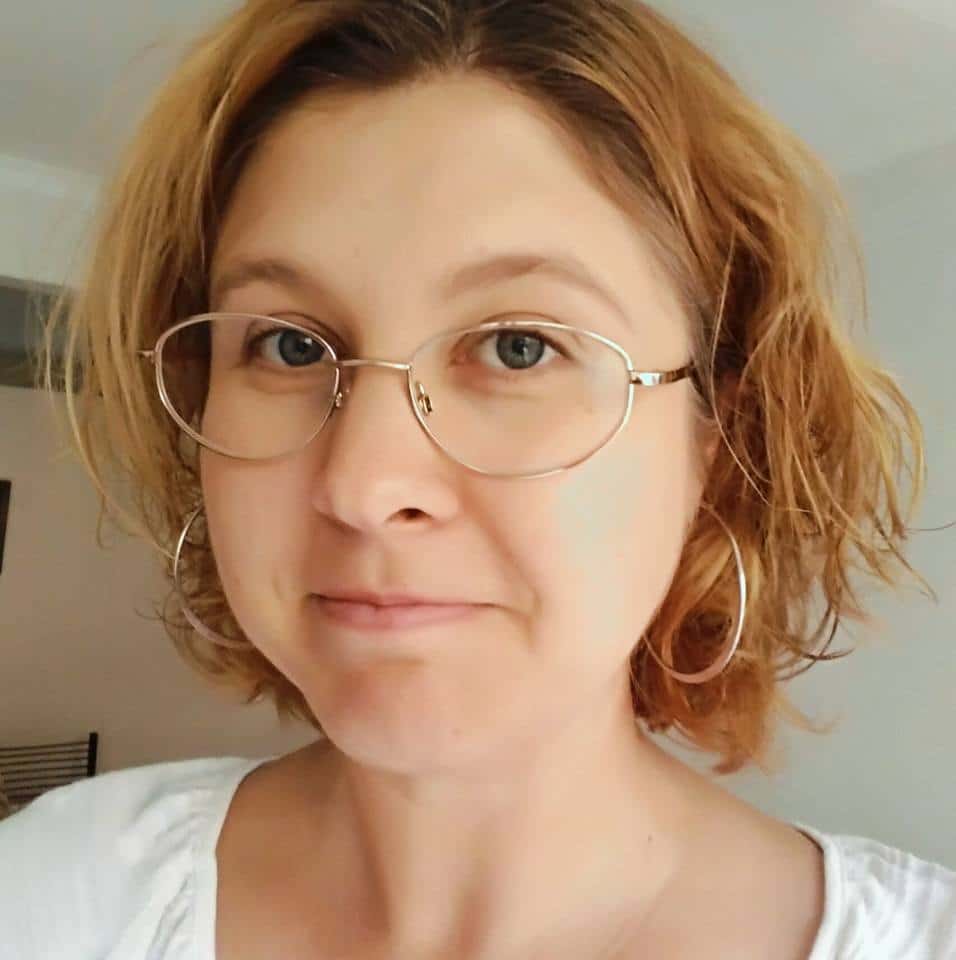 Melissa Goodwin is a writer and the creator of Frugal and Thriving who has a passion for living frugally and encouraging people to thrive on any budget. The blog is nine years old and is almost like her eldest baby. Prior to being a blogger and mum (but not a mummy blogger), she worked as an accountant doing other people's budgets, books and tax.