Save Money on Clothes Without Op-Shopping
This website may earn commissions from purchases made through links in this post.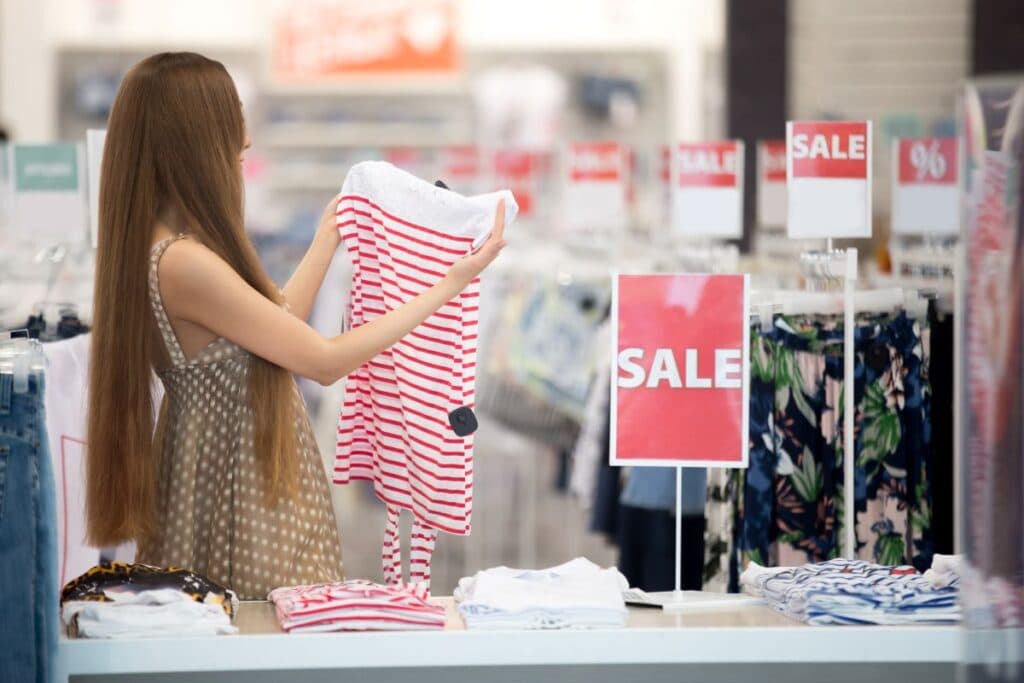 I'm a self-confessed dag when it comes to fashion.
I'm very much a wearer of the mummy uniform: t-shirts (several of the exact same ones in multiple bright colours like black, white and grey) and jeans.
And some perfectly good sneakers that may or may not be taped up with gaffer tape.
But there are times when I get my girly on, and want to update my wardrobe.
I'm frugal, so it's here I'm supposed to tell you about all my awesome op-shop buys.
But I have a confession to make:
I hate shopping for clothes at op-shops.
The mothball smell is a little off-putting, there's that, but more to the point, I hate rummaging through the tangle of odds and ends looking for that really one great buy.
Because I don't enjoy shopping at all; the thrill of the chase escapes me.
Unless we start talking books. That's another story.
I have been able to pick up a few op-shop bargains, especially for the kids, but it's more about serendipity rather than having spent time hunting and gathering.
Here's my preferred shopping experience:
I walk into a store and see at the very front signature plain t-shirts (long sleeve for winter, short or singlet for summer), on sale. I buy several in various colours to match my years old jeans or shorts.
Shopping done in 3 minutes.
No need to shop again for another 6 months or more.
However, assuming you're avoiding the mummy uniform, how does one look fashionable without spending a fortune and without spending hours rummaging in op-shops?
The key is to invest in 'classic' wardrobe essentials that last for years, preferably when these items are on sale, and add to these classic pieces a couple of latest trend items and accessories for a personal look.
Investing in quality and taking good care of classic items is important for making them last from year to year.
The more trendy items that might date season to season, are better of being bought cheaply from discount stores like Big W or Kmart.
What are classic essentials?
Classic wardrobe essentials to build on include:
Jeans
Casual khaki pants
Black tailored pants
A-line Skirt
White cotton or linen shirt
Casual tees long sleeve, short sleeve and singlet top
Black woollen cardigan and jumper
Casual jumper or sweater
Evening dress
Jacket
Tailored suit for work interviews etc.
I would probably add shorts because I live in QLD and tracky-daks because I'm a dag and live in tracky-daks around the house.
If you're a shopper at heart and you like the thrill of the hunt, then op-shopping is a great way to find a fashion bargain. But if you're like me, and prefer to spend your time browsing books rather than bras, a classic wardrobe will ensure you look your best without spending a fortune.
Do you op-shop for clothes? What are your fashion basics and how do you save on clothing?