In contrast to the many other frugal and simple living blogs in the blogosphere, I want to focus here on small space gardening because we live in a townhouse with a small yard and because urban living without a large backyard is the reality of many of us (actually, almost a majority!). It can be a little disheartening reading about others eating and preserving their abundant harvest from their large veggie gardens when that is not attainable in a courtyard or on a balcony, however, it is quite possible to supplement the produce you purchase even when you only have a small space and less than favourable growing conditions that further complicate matters.
As far as our yard goes, we dug out the five tree stumps and huge root system and levelled our yard, which has given us a lot more space in which to 'do stuff'. (The cost of excavation, by the way, was $300 plus tip fees, not too bad I thought). That, coupled with the fact that the removal of some cocas palms next door (these are noxious weeds in Australia) has given our yard a lot more sunlight, particularly at this time of the year, resulted in us building a new vegetable garden.
The photo at the top of the page (taken about three weeks ago) is the result of our gardening efforts so far. We have implemented two gardening techniques: the no-dig garden and a variation of the square-foot garden, which we will improve on in subsequent plantings, to maximise yield and minimise work (both techniques are described below).
In the garden we've planted Roma tomatoes, capsicum, beans and lettuce. I also threw in some parsley seeds that were years old, but they didn't germinated. The pot in front contains garlic chives and there's a pot of rosemary somewhere amongst the tomatoes as well. The remaining lettuce has bolted in the heat and so I will leave it to go to seed to collect.
The garden was built by simply nailing together three fence palings, two of which were left over from our hot water system enclosure and one which had been discarded and left lying in the bin enclosure for our townhouse complex. The back fence forms the fourth side of this box, which is convenient for tying the tomatoes to and training the beans up. Then the garden was filled with a thick layer of recycled newspaper (that we fished out of the recycling bins), followed by layers of compost and sugar cane mulch.
The 'decking' in front of the garden is actually the sides of our old raised garden bed, placed on top of the ground with a few spare pavers also loosely placed on the ground. Nothing fancy or difficult. There are actually some radishes growing in strange shapes in the cracks of the pavers – an experiment to see if scattering the seeds around would mean that they grow.
No-dig gardening
I'm a big fan of no-dig gardening for several reasons. The first is that there is little to no weeding involved. There's no back-breaking turning of the soil or digging in manure or compost. Each year you simply add another layer or two of compost and mulch as these breakdown. The mulch and compost also makes the no-dig garden a water-saving gardening option.
Thirdly, despite the fact we've been doing it for thousands of years, tilling the soil is actually bad for the soil ecology and hence the plants. It increases erosion and disrupts the natural balance of soil, decomposing plant matter, critters and bacteria. Apart from adding compost and mulch, and good garden management like rotating crops, the less interference the better for the health of your soil and your garden.
For an excellent description of how to create a no-dig garden, the Community Garden website has a comprehensive pdf fact sheet. Jackie French also has some great Australian gardening books that describe a low maintenance approach to gardening.
The square-foot garden
Square-foot gardening is an intense gardening method intended to maximise yield from a small garden area, making it great for people who don't have a lot of space to plant. In fact, the idea is that one 4ft x 4ft square-foot garden can supply one person with vegetables and salad.
While our garden isn't strictly a true square-foot garden, because of our limited space we are learning and slowly implementing the principles of this gardening technique. Of course, I don't expect to ever be able to completely supply our table with our own produce from this garden, but it should eventually supplement what we buy nicely.
So when it comes to square-foot gardening, the basic principle is to build a box (four foot square with a trellis at the back for climbers), fill it with compost, divide this box into a four by four grid and plant a different plant in each of these squares, adding only one or a few seeds (depending on the plant). When you harvest your square-foot, add more compost and plant with a different crop, maintaining crop rotation so that you don't deplete the soil of nutrients. Square-foot gardening also lends itself nicely to companion planting which, along with encouraging  a healthy soil ecology, reduces disease and pests in your garden.
You can find out more about square-foot gardening from it's inventor here (I've placed a reservation on his book at the library, check out your local library for the book if you're interested in the gardening method) or there are plenty of websites discussing the square-foot gardening method, I found this one useful, particularly it's description of variations to the original method.
Just because many of us don't have the space to cultivate large veggie patches doesn't mean that we can't grow some of our own food if we want to.We just have to use a little more ingenuity to compensate for our lack of space and, more often than not, absence of ideal growing conditions. The no-dig, square-foot gardening method (or variations of) is one option for those of us who want to grow vegetables but need to do so in a limited space.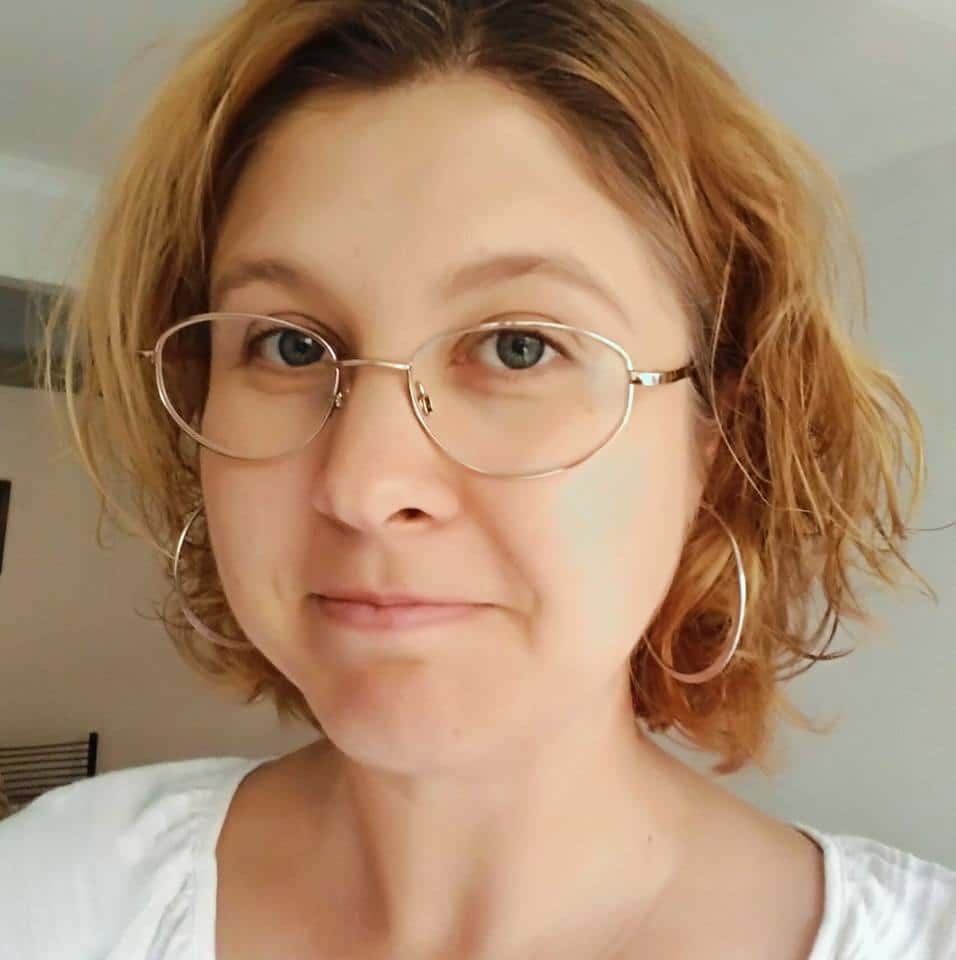 Melissa Goodwin is a writer and the creator of Frugal and Thriving who has a passion for living frugally and encouraging people to thrive on any budget. The blog is nine years old and is almost like her eldest baby. Prior to being a blogger and mum (but not a mummy blogger), she worked as an accountant doing other people's budgets, books and tax.