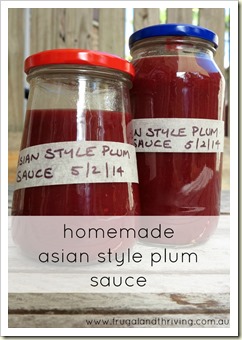 Plums are in season at the moment and so are both deliciously at their best and at their cheapest.
At $2 and $3 a kilo, it's hard to resist stocking up and making the most of the season.
Today's recipe is how to make Asian style plum sauce. Later in the month I'll share a recipe for plum jam.
I did a bit of calculating and worked out that at $3 a kilo for the plums, this sauce costs around $4.50 a litre to make.
Store bought plum sauces range from $7 to $16 a litre, so making your own not only means controlling the quality of the ingredients, it also saves you quite a bit of money.
And it only takes around 30 minutes of work for a year's supply of plum sauce (plus gifts if you put some aside). It's great as a stir fry sauce or as a dipping sauce.
My recipe is adapted from this one. I didn't use tamarind paste because I couldn't justify buying it just to make plum sauce. I think the sauce turned out fine without it and all the other recipes I read didn't include it anyway.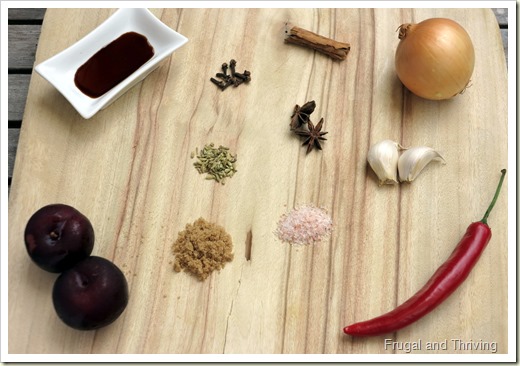 Besides the plums, I usually keep all the other ingredients on hand, so it was a quick and easy recipe to throw together and another reason to keep a well-stocked pantry (although there is no point stocking ingredients you aren't going to use, which was the case with me and the tamarind paste).
Store this sauce in the pantry for a week or two before opening to allow the flavours to develop. It should last about a year in the pantry and once opened, should last several months in the fridge.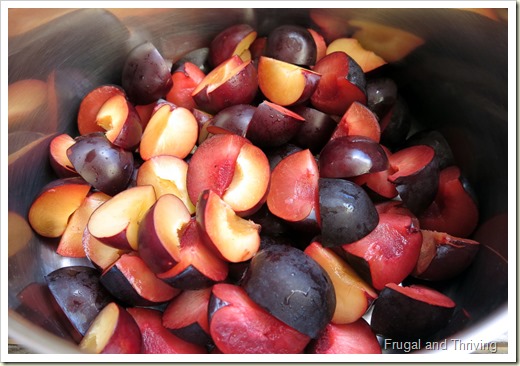 Asian Style Plum Sauce
Ingredients
1 kg plums, stoned and quartered
I onion, finely diced
4 garlic cloves
thumbnail sized piece of ginger, grated
1 chilli, chopped
2 star anise
1 cinnamon stick
6 cloves
1 tsp. fennel seeds
1 tsp. salt
1/2 cup sugar (brown, palm or white) you may need a little extra depending on taste
50 ml rice wine vinegar
25 ml soy sauce (light)
Instructions
Tie the star anise, cinnamon and cloves into a little bit of muslin to save trying to find them to fish out later.
Put the quartered plums into a pot with the onion, garlic, ginger, spice bag and fennel seeds and a little water to prevent the plums sticking to the pot.
Bring to the boil and then simmer gently for 30 minutes or until mushy.
Remove the spice bag and blend with a blender or stick blender.
Add the salt, sugar, vinegar and soy. Bring to the boil and simmer gently for 5 – 10 minutes. Taste and add extra sugar or salt if needed (it depends on personal taste and the sweetness of the plums).
Pour into warm, sterilized jars. Seal well and let cool on the bench.
Store in the pantry for a week or two to let the flavours develop.
Stores for up to 1 year in the pantry. Stores for 2 – 3 months in the fridge once opened.
Notes
To sterilize jars, wash them well in HOT soapy water. Place on a tray and put them in the oven at 130°C for at least 20 minutes or until needed.
Adapted from Pickles, Jams and Preserves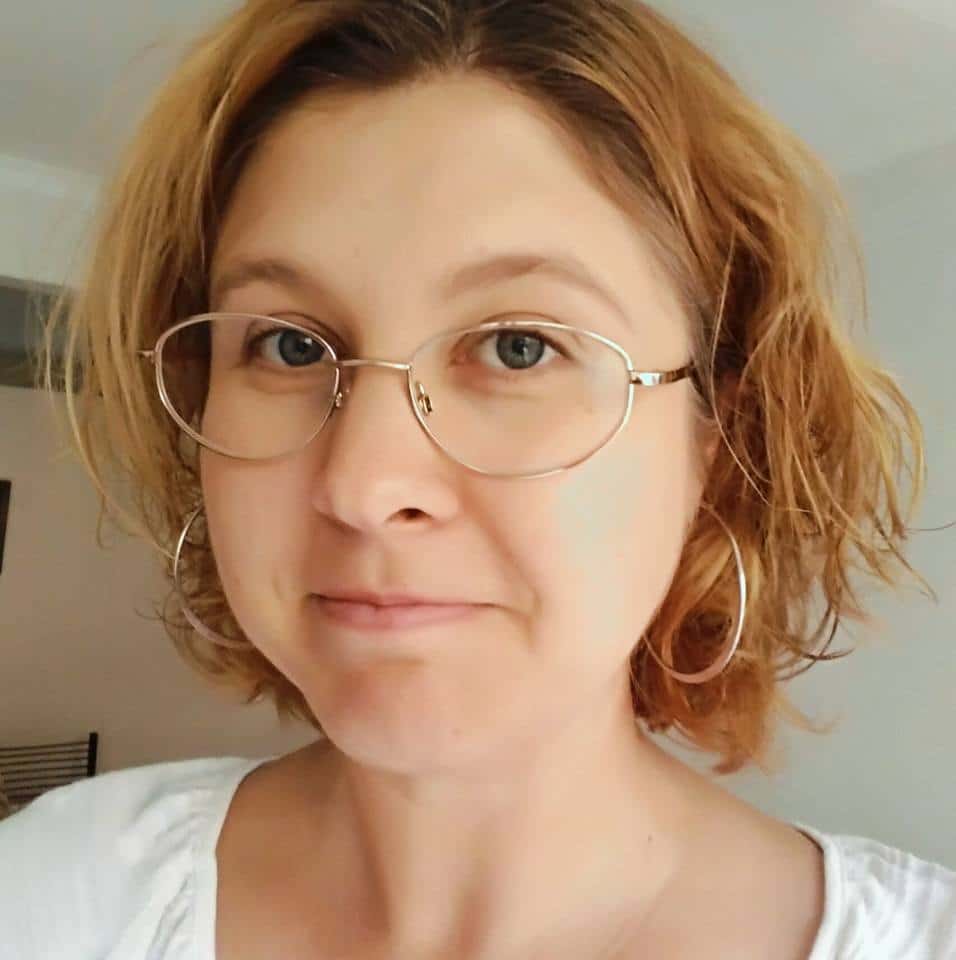 Melissa Goodwin is a writer and the creator of Frugal and Thriving who has a passion for living frugally and encouraging people to thrive on any budget. The blog is nine years old and is almost like her eldest baby. Prior to being a blogger and mum (but not a mummy blogger), she worked as an accountant doing other people's budgets, books and tax.