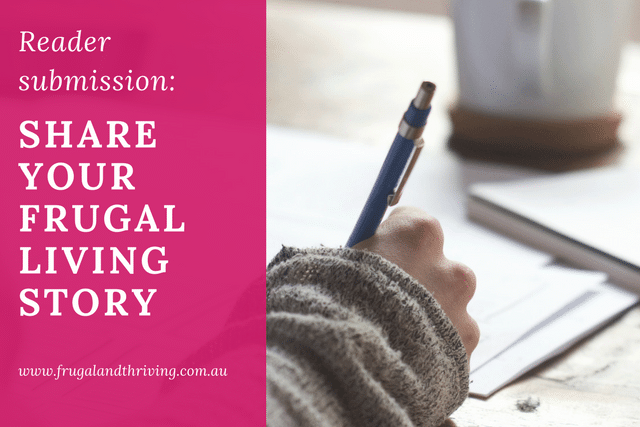 Have you got a great money-saving story that you would like to share?
Maybe you've managed to get out of debt or save a deposit for a house?
Maybe you've used frugality to reach a personal financial goal?
If so, we'd love to hear your story!
It's encouraging and motivating to hear personal stories of frugality and it's nice to feel part of a community of like-minded people who "get it", especially if we're surrounded by people who don't.
Here are the submission guidelines:
Articles written by businesses, PR articles, SEO articles, etc. will not be accepted.
Posts should be written by you and not published anywhere else.
Use of headlines, short paragraphs and bullet points is encouraged to make online reading easier.
If you like, you're welcome to share a relevant photo.
You're also welcome to share a short bio (1 – 3 lines) at the end of your post if you like.
Email your post to [email protected] with "Reader submission" in the subject line.
Please allow 4-6 weeks for your post to be reviewed. I look forward to being inspired and learning from you!