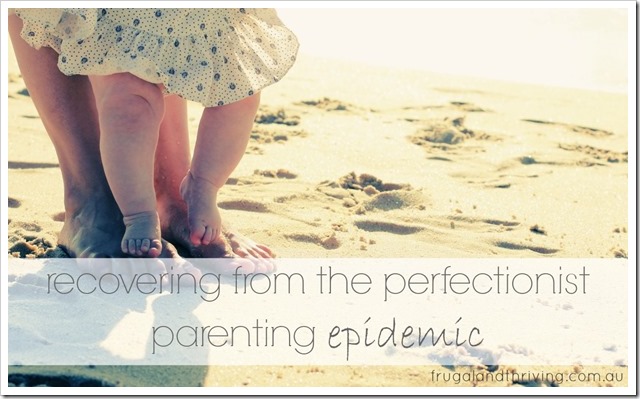 A couple of weeks ago I took a little ride in an ambulance and spent the evening in emergency.
Chest pains.
'Chest pains' sounds rather innocent. Like leg cramps. Or honey, I have a headache.
But think intense stabbing pain in the chest, back, down my left arm and up my jaw, and oh my god, I'm going to die! and you'll be closer to the mark.
This was my first ever ride in an ambulance. I had three paramedics, including a paramedic in training.
"I need to lift up your shirt and place this electrode on your, er, breast."
There was a small smirk from the other paramedic.
"Your heart rate just went up, mam."
Well, it's not everyday a good looking young man asks to lift up my shirt.
The long and the short of it is that I'm fine.
A few ECGs, x-rays and a puffy, sweaty stint on a treadmill in my bra, wired to a machine and with all my jiggley bits jiggling, in front of yet another group of young gentlemen and I have the all clear.
I don't have much dignity left, but I have my health.
The diagnosis was anxiety, with a possible pulled muscle. No doubt from carrying a kicking, screaming and tantrum-chucking four year old up the stairs to his room.
Panic attacks can mimic the symptoms of a heart attack (and vice versa, so it's always a good idea to be safe than sorry).
"Have you been feeling anxious lately?"
"Yes."
"When did the anxiety start?"
"Um, when I started getting chest pains."
According to the doctors, ending up in hospital with chest pains is a very common occurrence for mothers with young kids.
Maybe you've been there too.
Modern motherhood is stressful. Particularly for working mothers who have to juggle work, childcare and household duties or single parents who do it alone (or single working parents!! I take my hat off to all of you).
Raising kids has become a competitive sport and a science that you have to get right. We don't just raise kids, we're told to optimise their childhood experience in order that they have a successful adulthood.
When I talk to other mothers, it's not just me that feels this pressure to get parenting right (or the guilt when we think we're getting it wrong).
Are the kids getting enough physical activity? Are they spending enough time outdoors? Put that empty beer can down! The other kids aren't allowed to go up the slide, so you probably shouldn't either. Don't run out onto the road!
Are they spending too much time in front of the TV? Man v Wild is educational, isn't it?
Are they eating healthy food? Is their lunchbox packed with healthy snacks? Is it organic? Don't even get me started on breastfeeding.
Are they getting enough social stimulation? No fighting guys! Playing rough is healthy, right? No? Too violent? Boys, sharing please!
Are we setting firm boundaries? Enough? Too many? Are we disciplining them correctly, according to the experts? Which expert is right? Make a game of things, that will get them to comply? Argh, just do as you're told!
Should we be doing activities with them? Are they on track with fine and gross motor skills? Search Pinterest for ideas. Ugh! Overwhelmed with choice. I don't have time. Please stop drawing on the walls!
It's great that they want to help out in the kitchen, right? But don't touch the stove! Not all over the floor. No fighting, you can both have a turn stirring. Don't stick the spoon in your sister's eye…
Breathe.
"There's no such thing as a perfect parent, just a real one." Sue Atkins
We weren't meant to raise kids under these conditions.
We're not meant to juggle two, three, four or more roles all at once. With standards of perfection set so high they're unattainable. Intensified by surfing the internet – great advice, but advice that also leaves you with feelings of falling short in just about everything.
You mean I'm supposed to dust the baseboards? What are baseboards?
Throughout the vast majority of history, we didn't raise kids alone. We had mothers, mothers-in-law, sisters, aunts, cousins, friends and the village to help.
We didn't have to try to keep large houses clean at the same time as child minding. Kids played outside without constant entertainment by an adult. Without the fear of traffic accidents (my biggest fear living on a busy main road) or unsavoury characters.
Mothers worked, but it was gathering food for the tribe. Or later they worked on the family farm or in the family business where kids could play or work alongside mum and dad and maybe the extended family (at least until the industrial revolution, when there was a separation of work and home life).
I don't believe intensive 'child-centred' parenting is good for the parent or the child or, ultimately, society in general. I'm more inclined towards a 'family-centred' or 'community-centred' philosophy. Where it's less about 'me' (the child) and more about 'us'. Less about optimising every moment of childhood and more about give and take.
The phrase 'not now, I'm busy,' shouldn't bring on waves of guilt, (oh that mummy guilt, how we're familiar with thee) further intensified by reading some parenting platitude on Facebook about how short the childhood years are and how we 'should' be enjoying every moment.
We are busy.
On the other hand, "mummy's having a cup of tea, go outside and play" is perfectly ok too.
I never considered myself an uptight parent. My idea of a clean house is fairly liberal – 'it looks like a bomb's gone off' is what my mum would say.
While my four year old is hanging upside down from the top branch of a tree and I'm saying 'he'll be right…it's best if we don't watch' (he's an epic climber, I try to go with it).
I'm not worried that my kids eat baked beans, store-bought biscuits and even the occasional pizza. Parties? Go nuts kids. It will mean I won't have to make you any lunch.
Some days the kids watch way too much TV while I spend way to much time browsing Pinterest (for kids activities, of course).
But it seems all that perfectionist parenting has snuck up on me in the form of guilt and other ignored emotions that led to a trip to emergency.
I'm a long time fan of the book The Idle Parent: When Less Means More When Raising Kids. Obviously I need to take it's advice more to heart (in a non chest-pain sort of way), as tongue in cheek as some of it is.
"Children actually have an inbuilt self-protective sense that we destroy by over-cosseting. They become independent not so much by careful training but in part simply as a result of parental laziness. Last Sunday morning, Victoria and I lay in bed till half past 10 with hangovers. What a result! And the more often you do this, the better, because the children's resourcefulness will improve, resulting in less nagging, less of that awful "Mum-eeeeeeeh" noise they make. They can play and they will play.

So lying in bed for as long as possible is not the act of an irresponsible parent. It is precisely the opposite: It is good to look after yourself, and it is good to teach the children to fend for themselves. Our offspring will be strong, bold, fearless, much in demand wherever they go! Capable, cheerful, happy… So stay in that bed as much as you can." Tom Hodgkinson
Stay out of the emergency room, and live a long, healthy, happy and thriving life, by slowing down, taking time out for yourself (in bed with a book and a cup of tea?) and recovering from perfectionist parenting.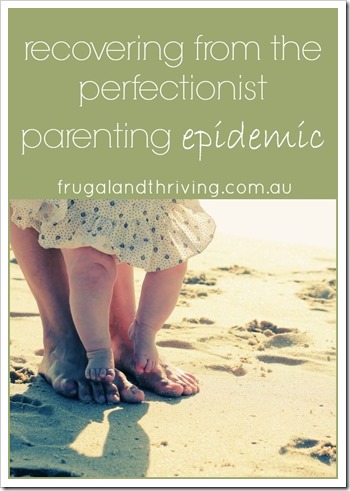 Melissa Goodwin is a writer and the creator of Frugal and Thriving who has a passion for living frugally and encouraging people to thrive on any budget. The blog is nine years old and is almost like her eldest baby. Prior to being a blogger and mum (but not a mummy blogger), she worked as an accountant doing other people's budgets, books and tax.