How to Save For Your First Home Deposit Fast
This website may earn commissions from purchases made through links in this post.
Six strategies that will help you to save for your first home deposit fast.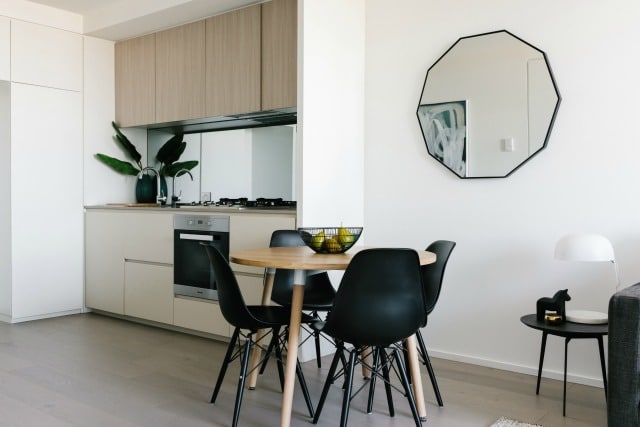 This article has been sponsored by Lendlease.
Saving a deposit for your first home can feel like an impossible dream.
With rent and bills to pay and ever-increasing house prices, saving can be tough!
But there are strategies that can help make buying your first home a reality.
Many of these strategies we used ourselves to save for our first home. The market was tough ten years ago too (although not as tough as today) – and we were both low-income earners – but applying several of the strategies below enabled us to buy our first home.
Disclaimer: This is general information only. You should always consult a qualified financial expert when making money decisions.
1. Work out what you can afford to borrow
The first step is to work out how much you can afford.
Buying your first home is an emotional experience – it's easy to be dazzled by properties out of your price range.
Instead, do the maths and house hunt with a property price you know you can afford. That might mean starting out in an apartment or something that's not your dream home to get into the market.
To work out what you can afford, draw up a "future" budget that includes mortgage repayments, insurance, rates, water, body corporate fees, maintenance and of course, all your other day-to-day expenses.
Now put the monthly mortgage repayment amount you calculated into an online mortgage calculator. This will tell you how much you can afford to borrow.
Top tip: Use the online calculator to adjust the interest rate to see what effect a rate rise will have on your ability to make repayments. Factor a rate rise into your future budget so you don't overborrow.
2. How much deposit do you need to save?
It might not be as much as you think.
Some lenders are prepared to offer loans on as little as a 5% deposit.
That's good news for getting into the market sooner, but:
A deposit of less than 20% will mean you have to pay mortgage insurance.
Your job security, income, credit history, savings history and the property will affect how much of a deposit lenders require.
Of course, the bigger your deposit, the more you'll save on interest. By borrowing less, your repayments will be lower and you'll be in a better position to negotiate interest rates.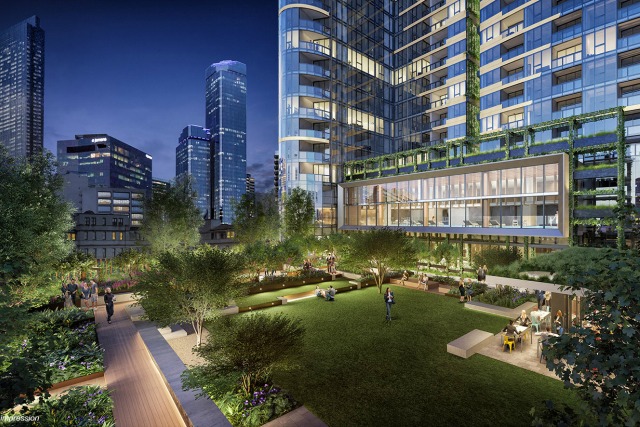 3. Do you qualify for First Home Buyers Grant?
If you are buying or building a new home, you may be eligible for the First Home Buyers Grant. Each state is different, so check your state's website for the amount, eligibility and rules.
As a first home buyer, you may also be eligible for a stamp duty concession or exemption, which can save you thousands!
4. Reduce Your Living Expenses
The more you can squirrel away, the faster your own home becomes a reality.
Your biggest expense is probably rent, so if you can cut your rental cost, you'll save your deposit much faster.
Ways to reduce rent include:
Move back into the family home
Share with flatmates (this is what we did)
Downgrade to a cheaper place
Housesit
Do you have a new car with finance? Consider downgrading your car and putting the savings towards your deposit.
Finally, cut your discretionary expenses – stuff like clothing, eating out and entertainment.
Top-tip: Prioritise your savings and pay yourself first! Automatically transfer savings each payday to a high-interest savings account and then live off what's left.
5. Save Inside Your Super
An option that can help boost your savings is the Government's new Super Saver Scheme. This scheme allows first home buyers to save within their superannuation fund meaning you can save faster with the concessional tax treatment within super. There are strict eligibility requirements and rules, so it's a good idea to check with your financial advisor to see if this option is right for you.
6. Boost Your Deposit with Extra Earnings
When we were saving for a house deposit, I worked full time and had a side hustle doing other people's ironing.
Is it fun spending your evenings and weekends doing extra work (especially ironing!)?
Heck no – but it's a great short-term strategy for boosting your savings quickly.
Another option is to sell your clutter. We all have stuff hanging around taking up space. Sell it and put the extra cash towards your savings. Not only will it boost your deposit, it will also make moving into your new home easier when the time comes!
Owning your first home doesn't have to be a pipe dream. To get into your first home faster combine tips: consider an apartment, get all the help you're eligible for and cut living expenses to boost your savings and you'll save a deposit faster than you thought possible.

JOIN THE NEWSLETTER