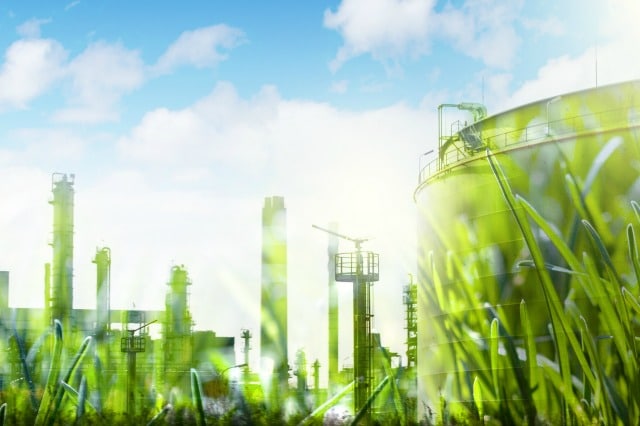 This post is sponsored by VicSuper.
‌Reading time: 5 minutes
Do you know which organisations your superannuation money is being invested in?
Did you know you have a choice?
Australian super funds are increasingly offering 'socially conscious' investment options. These investment options allow you to choose to invest your super money in organisations that support your values.
As a consumer, you have power to influence business decisions based on the products you choose to buy and not buy. But your power doesn't stop at the checkout.
You're also an investor in a wide range of companies via your superannuation. And you can choose to invest your super in companies that align with your social and environmental values.
Australians have over AU$2.2 trillion invested in superannuation assets, more than Australia's Gross Domestic Product. This gives individual Australians the potential to make a tremendous collective impact on the way businesses shape our future.
Kirsten Simpson, Manager of Corporate Responsibility at VicSuper says that people can make a real difference through their super.
Ms Simpson says, 'It comes as a surprise to many that this collective power includes superannuation members. They have company shares, own property and support a lot of industries—all through super.'
Consumers have the power to 'ensure their savings reward companies that do good and don't support ones that don't.'
How Socially Responsible Super Works
The money you pay into your super fund account is invested by your super fund. Most super funds offer a variety of investment options based on rates of return and risk. If you want to, you can choose how you would like your super money to be invested.
A socially responsible investment option is one that doesn't just judge an investment based on financial risk and return. It also considers social, environmental, governance and ethical issues when making investment decisions. It will exclude industry sectors or companies based on the ethical criteria of the fund.
For example, a socially responsible investment option may choose not to invest in companies that make money from fossil fuels, weapons, alcohol, tobacco, pornography or gaming. The exact criteria will depend on the fund.
By choosing a socially responsible super investment, you're choosing to invest your super money in alignment with your values.
Finding a Socially Conscious Super Investment
Most large super funds offer a responsible investment option. To get an overview of what socially responsible investment options are available, you can visit the Responsible Investment Association of Australia website. The RIAA is an industry body for responsible and ethical investors in Australia and New Zealand.
Each year they publish their Superfund Responsible Investment Benchmark Report (pdf). This document aims at sharing industry leading practices for responsible investing and better informing consumers.
For the TL;DR version, you can read the summary of overall findings on page 4, which lists the top twelve super funds that meet all five RIAA criteria for responsible investing by a superfunds. Then check out the table in the appendix at the end to look at how the 50 biggest super funds compare.
Choosing a Socially Conscious Super Investment
Your superannuation will probably be one of your biggest assets, so it's always wise to seek the advice of a professional financial adviser when making decisions. They can help you sift through all the investment options available.
There's a lot to consider when comparing super funds yourself. For example, does a socially conscious investment option offer competitive returns and fees? According to recent Morningstar research, some ethical super funds can be expensive, so it's wise to do your research.
On the other hand, Kirsten Simpson from VicSuper says it doesn't cost their members any extra to invest in their socially responsible option compared to their other investment options.
You can use a comparison website to help you compare fees and returns of the different super funds and investment options available.
SuperRatings is an independent research company who rates super funds according to value, – the best value for money receiving a 'platinum' rating. Funds that are given an 'infinity' rating practice responsible investment principles.
Canstar is another independent researcher and comparison site who rates funds and allows you to compare super funds based on fees and performance.
Does Your Super Investment Align with your Values?
You can assess whether a super fund's investment option aligns with your values by looking on the websites of individual funds and reading their PDS. Their website should be clear and transparent to enable you make an informed decision. Details may include:
What is their asset allocation?

What is the predicted risk and predicted return?

What is the fee structure? (It may be in the PDS)

How does this compare with other funds?

What is the past performance of the investment option?

Does the fund include insurance? What is the cover?

What companies does the socially conscious option invest in? What companies does it explicitly exclude? Does it give you a list?

How do they pick the socially responsible companies they invest in?
An example from one of the top twelve responsible investment super funds in the RIAA report is the VicSuper Socially Conscious investment option webpage. It tells you the level of risk the investment has and who it's best suited to, the asset allocation, investment objectives and the current companies the fund is invested in. You can also find out the investment methodology.
You can use this information to compare to other socially responsible superannuation investment options to help you make your investment decision.
Many of us ignore our superannuation, hoping for the best. But to make the most of one of your biggest investments, it's important to actively engage with your super. You're not only taking hold of your own financial future, you can potentially influence organisations to build a better future for everyone.
*Disclaimer: The content in this article is general in nature and is for informational purposes only. It does not constitute professional advice. You should always seek the advice of a professional when making financial decisions. While every effort is made to ensure accuracy, details are subject to change. Please check appropriate websites to ensure information is current and correct.
Melissa Goodwin is a writer and the creator of Frugal and Thriving who has a passion for living frugally and encouraging people to thrive on any budget. The blog is nine years old and is almost like her eldest baby. Prior to being a blogger and mum (but not a mummy blogger), she worked as an accountant doing other people's budgets, books and tax.