While this may be old news to many, since writing about the viability of solar power for the home, I've come across the idea of passive solar energy.
And I'm excited. Why?
Because with just a few changes and without a huge capital outlay, every home in Australia could potentially reduce their reliance on fossil fuels to some degree, saving money at the same time.
Passive solar energy is about using smart building design to make the most of the sun's energy to heat and cool your home.
Sustainable house design is, of course, nothing new. The problem is that most of us live in houses that weren't designed with sustainability in mind. There are however, things we can do to make the houses we live in more solar passive and therefore reduce (and in some cases eliminate) the need for 'active' heating and cooling systems like air con and heaters.
This article is meant to be an introduction to passive solar design, rather than a comprehensive overview. If you're interesting in finding out more, the resources at the end of the article will take you further into the design specifications of a solar passive home.
In this article:
What is Passive Solar energy?
Passive solar is using the energy from the sun without mechanical methods of collection or storage. Generally, when people talk about passive solar energy they are referring to building design that reduces or eliminates the need for 'active' heating and cooling systems, and that is what this article is about.
However, before we delve into the world of passive solar home design, I want to mention just a few other ways we can use solar energy passively (besides getting out into the sun to warm up and dose up on Vitamin D).
Firstly, we eat solar energy. You and I are fuelled by the sun. Plants capture the sun's energy via photosynthesis and we consume that energy by either eating plants or eating animals that eat plants. That food, in turn, provides the energy we need to live. Some food for thought.
Speaking of food, solar cookers use the heat from the sun to cook food and you can use glass to effectively channel the sun's heat to dehydrate food.
Finally, solar hot water systems passively use the sun's heat to heat water (unlike solar power systems that actively convert UV rays into electricity). While a split-system does use an electric pump, a thermo-siphoned (roof-mounted) system relies on convection and gravity to supply hot water to a home.
Benefits of passive solar design
By using good passive solar design to heat and cool your home, you not only reduce or even eliminate heating and cooling costs, saving you money, you are also reducing greenhouse gas emissions. And unlike installing solar panels, making basic changes to improve passive solar design can be relatively inexpensive and accessible to most people.
Yes, but I can't afford to renovate my home either, you might say. No, neither can I. But what we can do is be creatively frugal with the principles outlined below. For example, water can be used to store heat – one suggestion I read while researching this article was to use bottles filled with water as a thermal mass (see more on thermal mass below); that's free and something anyone can do.
Here's another idea: remember the old bricks that people used to use to warm the bed? Rather than an electric blanket, why not put a brick or hot water bottle in the sun, then place it in the bed in the evening to warm it – just like in the old days
.
the basic Principles of passive solar design
Passive solar design uses the elements of a building (orientation, windows, walls, roof and floors) as well as the localised environment to collect, store and distribute solar energy to heat a home in winter, and block the sun's heat in summer.
Generally speaking, passive solar design makes use of the following elements:
Orientation – The ideal building orientation will depend on the latitude you live at and the local climate. Generally, for optimal passive heating, living areas should be north facing  in the southern hemisphere – the reverse for the northern hemisphere. (see first link in the resources section for further details).
The local environment – The local climate and local environment (surrounding trees and buildings) will impact on the design and efficiency of a passive solar house. For instance, established trees that block summer sun will help keep a home cool. Obviously, houses in some climates benefit more from passive solar design than other climates. However, most houses, regardless of climate, can benefit from some improvement in design.
Eaves and awnings – Correct eave design will maximise the solar efficiency of north facing windows. The angle and width of the eaves is important and will be determined by latitude (again, see resources below for exact specifications).  

Both diagrams from the '

Your Home

' Australian Government website.

Insulation – Good insulation is essential for reducing the reliance on 'active' heating and cooling systems.
Energy efficient windows – Windows play an important role in passive solar design as they are the portals that let the sun's heat into a home, effectively heating it. Glazing is also important and the optimal type will depend on your local climate.
An absorber – The absorber is the surface that received sunlight and converts the energy into heat. The brick wall of a home, for instance, acts as an absorber.
Thermal mass – Thermal mass refers to materials that store heat (the walls or floor of a building). To differentiate: while a tiled floor (especially a dark one) will absorb heat, the concrete slab below will store the heat. This absorbed heat is released as the air cools at night time, keeping the house warm for longer if you prevent this heat from escaping. Thermal mass also helps keep your house cool by absorbing heat during the day. However, rather than trapping this heat at night, good ventilation is important to let the heat escape and keep the house cool.
Heat distribution – A passive solar design relies on natural heat transfer via conduction, convection and radiation as well designed ventilation systems (internal vents for heating various parts of the house or external ventilation to cool the house in warm climates). Fans and ducts can also help with heat distribution.
It is important to note that passive solar design is very site specific; your local climate and environment will dictate the best design. A house in Tasmania will have different design needs to a house in Queensland; a house built on a block with established trees will have different design needs to one that is build on a block with no trees.
working with what you've got: Retrofitting you home to be more solar passive
While it's all well and good to talk about optimum design, most of us live in houses that were built without passive solar design in mind and we have to make the most of the design we've got. There are, however, things we can do to improve the conditions of our existing homes and thus reduce our heating and cooling costs.
Around 80% of the population live in urban areas. While new buildings add at most 1% a year to the existing stock, the other 99% of buildings are already built and produce 27% of all carbon emissions. At least 80% of the current housing stock will still be standing in 2050. Therefore tackling its energy efficiency is vital to our future."  (Power, A.  2005) [Source].
Before I get into retrofitting ideas, I want to mention one suggestion that I haven't read anywhere else and it's free: think about how you use your house and adjust your use for the seasons.
For example, our townhouse is all wrong when it comes to passive solar design and because we are under a body corporate, there is little we can do to the exterior of the house to improve it's design (like adding awnings). What we can do is make the most of the cooler rooms in summer and spend more time in the north-facing rooms in winter. In other words, we can focus on what we can control, and save money on cooling at the same time.
The first step in improving the passive solar design of your home is to look at drafts and air ventilation: drafts in winter will reduce the effectiveness of any heating system and need to be sealed. On the other hand, good ventilation (as simple as opening a couple of windows) in summer will help keep your home cool. Again, this is an inexpensive adjustment to make.
The next step is to ensure your home is well insulated. Insulation alone can reduce the reliance on heating and cooling systems by up to 45%. Insulation prevents heat loss in winter and heat gain in summer.
When it comes to collecting solar energy via windows, you have two main options for increasing the amount of sunlight in your home through retrofit: install more or larger windows on the north side of your house (southern hemisphere); or, use reflectors to reflect light through windows on the shady side of your house. Derek Wrigley's book (link below in resources) goes into detail about constructing and using reflectors; this website also gives an idea of how they work.
On the other hand, to reduce sun (in hot climates) or improve climate control throughout the year, you may want to consider installing adjustable awnings, trellises with deciduous climbing vines or for a long term approach, plant deciduous trees on the north side of the house.
To maintain a comfortable temperature in the home, the heat from the sun then needs to be stored in a thermal mass. One of the simplest examples of retrofitting thermal mass is tiling an existing concrete slab (but again, you can get creative with this – check out the resources for more info on thermal mass materials). 
Preventing heat loss at night and making the most of the stored heat released from your thermal mass is as easy as closing the curtains in the evening (heavy curtains with pelmets work best in cold climates) and sealing drafts. On the other hand, clever ventilation will ensure your house stays cool in warmer climates or during the warmer seasons (again, Derek Wrigley's book has lots of information on ventilation).
In order to achieve the 'perfect' indoor climate via passive solar design, the design maths can get technical. Check out the resources section if you are looking for more detailed information.
Solar panels for electricity isn't necessarily viable for the average person, at least not at the moment. What's more, they only works well if your home is already energy efficient, otherwise they cannot completely supply the energy needs of a household. Passive solar energy, on the other hand, can cost as little as nothing, and there are lots of improvements we can make to a home, at less expense than installing a solar system, in order to benefit from this free resource, saving us money at the same time. And if you do then install a solar system, it will better meet your energy needs.
further Resources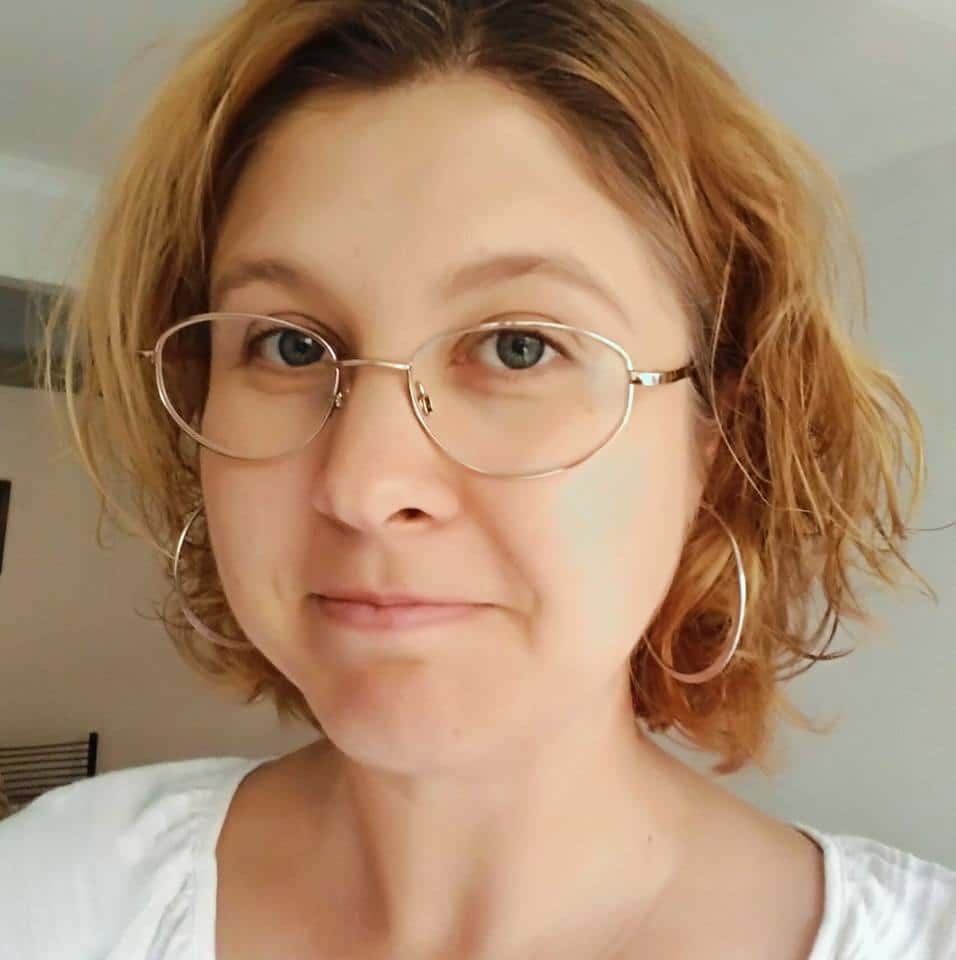 Melissa Goodwin is a writer and the creator of Frugal and Thriving who has a passion for living frugally and encouraging people to thrive on any budget. The blog is nine years old and is almost like her eldest baby. Prior to being a blogger and mum (but not a mummy blogger), she worked as an accountant doing other people's budgets, books and tax.