The what, why and how of solar power – an overview of how solar power works, the costs and rebates involved, and whether it's worth it.
Some months back, a F&T reader asked me about the pros, cons and costs of installing solar power. Is it really worth the cost in terms of energy savings? Will you actually be saving money on electricity once the cost of installation is factored in?
I have to admit that after doing some reading(particularly about how the rebates work here in Australia) this article went into the 'too hard – need time to think' basket for quite some time.
While I'm an environmentalist at heart, and I strongly believe we should be moving away from fossil fuel based energy, after doing the reading I'm not convinced that the average person in the street can or should install solar power – at the moment.
Yes, it will reduce our reliance on fossil fuels, but like flat-screen TVs, do you want to spend a huge amount on emerging technology, or wait a while and spend less on better, more efficient technology?
I'm willing to wait (ok, we have to wait, we don't have a spare $6,000).
But there is something we can all do in the meantime.
Why install solar power?
There are several reasons why you might consider installing solar power in your home:
You are concerned about your environmental impact and reliance on fossil fuels.
You wish to improve the value of your property by investing in solar panels.
You want to be less dependent on big business supplying your energy needs.
Notice I didn't write 'you want to save money on electricity'.
Sure, you'll be paying less money on your electricity bills and the value of your savings will increase each time the cost of electricity supplied rises (and it will continue to rise steeply in the future). But as far as a return on investment goes, it's not great (more below).
First thing first
Solar power works best in an energy efficient building. The more energy you consume, the more you will have to rely on the grid to make up the deficit between consumption and the energy generated by your solar panels.
So, before even considering installing a solar power system, focus first on reducing energy consumption in the home by using less, insulating your home, installing energy efficient lighting, buying energy efficient appliances and improving energy efficient habits (hanging the washing out instead of using the dryer, for instance).
This of course, is what we can all do instead of (or as well as) installing solar panels.
How does solar power work?
When it comes to solar power, there are two main systems: a solar hot water system, and solar electricity, both of which work quite differently.
Solar hot water works by using the heat from the sun to heat water. The hot water is then stored in a tank. I will look further into solar hot water at a later date.
Solar electricity, on the other hand, is generated when electrons are freed by the interaction of sunlight with the semiconductor materials in the solar photovoltaic (PV) panels, and are then captured in an electronic current.
This DC current is then carried through an inverter that converts the current into 240C AC power (which is the current used by Australian appliances. The current conversion will be different in other countries).
The AC power then travels via a disconnect switch (for safety) to your fuse box and your appliances or into the main electricity grid if your panels are producing more electricity than you are using at the time.
The solar power system
A solar power system consists of panels, an inverter, a disconnect switch, wiring, and an import/export metre box and works as noted above. The import/export metre monitors both the electricity that you are supplying 'the grid' and the electricity from the grid that you use.
The smallest system is a 1kW system, however, because of the way the rebates work (described below), the standard system in Australia is the 1.5kW system. A 1.5kW system will produce 1.5 kilowatts of electricity during peak output (when the sun is at it's strongest and the rays are hitting the panels at a direct, perpendicular angle). You can find a good graph here that shows approximately the generating output of a system during the day.
To put this in context, here near Brisbane, we would average around 5.3 hours of peak sunlight a day, over the year, which would generate about 8 kilowatts of electricity in one day (using this calculator).
The average Australian household uses around 18 kilowatts a day according to Choice. Our average, by the way, is 7.9 kilowatts a day as per our last electricity bill, thanks to having solar hot water and few appliances.
To generate 18 kilowatts a day here near Brisbane, we would need a 3.4kW solar system.
Factors that affect how efficiently the panels are generating electricity include:
The time of day
The time of year
You latitude (the closer to the equator you live, the more sunlight)
Air pollution (water vapour, dust etc)
Cloud or shading
Things you need to consider
The first thing you need to consider is the installation location. Solar panels need to be to be positioned where they get unobstructed sunlight for most of the day and for most of the year. In Australia, that means positioning them on a north facing roof where the panels won't be shaded by trees, other buildings, chimneys, gables etc.
The second consideration will be the size of the panels you want. This will be determined by three things:
how much you are willing to spend
how much space you have on the roof for panels
your electricity requirements
Obviously, the bigger the panels, the more electricity they will produce but the more expensive they will be and the more space you will need on your roof. As a guide, the standard 1.5kW panels require 15 square metres of roof space.
A solar power system generates electricity any time the sun is shining. However, it operates at 'peak output' only during sunny days and when the sunlight is direct (the angle of the sun means that it's rays are hitting the panels straight on).
The cost of installing a solar system
The cost of a solar system will be determined by it's size. According to the Solar Quotes website, the cost of a typical 1.5kW system is around $8,000 before rebates (see below) although I've seen it online for as low as $5,000 before rebates.
Current Australian rebates
The rebate system is confusing at best. At the time of writing (Oct 2011) there are actually no longer rebates as such, the cost of solar installation is offset by Small-Scale Technology Certificates and Solar Credits.
At the end of the day, your installer will work out your cost offset for you, so you won't need to worry about calculating it yourself. If you're interested in how the system works, however, read on.
You know the whole carbon emissions trading scheme we hear about every now and then? Well this is kind of how the solar cost offset currently works.
Rather than getting a standard rebate, you save on the cost of installing a solar system with Small-Scale Technology Certificates (STCs). These certificates are actually tradable commodities. When you install a solar system you may claim a certain number of these certificates. These certificates offset the cost of installation.
How many certificates you are entitled to will depend on your geographical location, the size or capacity of your system and the year it is installed.
For the purpose of STC credits, Australia is divided into zones (you can find a zone map here). The zone you live in will determine your number of certificates.
The government also currently offers 'solar credits', which multiply the number of STCs you are entitled to (up to 1.5kW), based on the year of installation. For example, if you install solar panels in the current financial year, you can multiply the number of eligible STCs by 3 (see multiplier table here) Each year, this number will reduce to 0 credits from July 2013 onwards.
Here's the formula for calculating your STC eligibility with an example:
Zone rating (found here (page 9)) x Rated Power Output x Deeming Period (life span of system up to 15 years) x Solar Credits = Total no of STCs
For example, here near Brisbane (like all of the east coast) I am in zone 3 with a rating of 1.382. Assuming I install a 1.5kW system this financial year that has a 15 year lifespan I will be eligible for 93 STCs.
The value of these certificates depends on the market value at the time (generally between $20 and $40). If the STCs were valued at $24 each, that would be a total of $2,232 in cost offset (93 x $24). For an $8,000 1.5kW system, that would bring the installation cost down to $5,768.
So, how much will you save if you install solar power?
According this government source, a 1.5kW solar installation would provide the average family with about 25% of their energy needs. At 18 kilowatts a day and 21c per kilowatt (the current QLD rate for electricity) that's a saving of around $350 per year, down from $1380 to $1,030.
Not exactly earth shattering.
At $5,500 installation cost and a saving of $350 a year, it would take approximately 15 years to get a full return on investment (assuming the price of electricity never went up again).
However, working out the actual savings is quite complicated because of the way feed-in tariffs work. Here's what I mean.
You might be producing 1.5kW during the middle of the day (peak output), but because you're at work and not using the power generated, the excess is fed back into the grid.
Come home after dark, turn on the TV and start cooking dinner and you will be using energy while your solar panels are generating none, and this electricity will be coming from the grid.
This is where your import/export metre is important for monitoring what you feed into the grid, and what you use. The amount you get 'paid' for electricity fed into the grid is called your feed-in tariff. Again, your feed-in tariff will depend on the state you live in and your electricity retailer.
How does your retailer calculate your energy bill?
Most states (except NSW and the ACT and, oh, the rest of the world) use a net-metred system, where you are paid for the difference between the amount of energy you use and the amount generated. It is very difficult then, to estimate the savings.
Under the gross-metred system (used in NSW and ACT), you are paid for all of the energy generated at the set rate and pay a different rate for any energy used. This is a much better system because you are paid a higher rate for all electricity generated and you can more easily calculate your savings.
In NSW under the gross-metred system, for instance, the feed-in tariff is 60c per kilowatt. You get paid 60c for every kilowatt you feed into the grid, but you pay only 19c for every kilowatt you use from the grid.
(At the time of writing, many of these feed-in tariffs have been scrapped for new entrants. For more on feed-in tariffs see the Energy Matters website.)
Don't forget though, the more the electricity prices go up, the more you end up saving by having solar panels installed now and the shorter the return on investment.
Now it's pay back time
The difficulty in calculating the savings also makes the pay-back time difficult to calculate.
The pay back time refers to how long it takes for you to get a full return on your investment. With a gross-metred feed-in tariff, it can be as little as 4 years until you have 'paid off' your initial installation cost with electricity savings. With no feed-in tariff, it can take up to 20 years to recoup the initial investment in savings.
Of course, the payback time will also be affected by how much electricity your panels generate and how much energy you use (the more energy efficient your home and lifestyle, the less time it will take to get a full return on investment).
For how pay-back calculations work in greater detail, see the the Alternative Technology Association website.
Summary
There are two important unknown variables that play a role in the viability of residential solar energy generation: future electricity prices and future technology advancements.
There may come a time when electricity produced by fossil fuel becomes so prohibitively expensive (whether that is due to global demand, peak oil or the up-coming carbon tax), that solar energy becomes a necessity for households.
The alternate scenario is that advancements in solar technology both increases the efficiency of solar energy generation and reduces the price, making it a more viable option for the average person in the street.
My personal conclusions is that right now, today, it is better to focus on reducing energy consumption by being more energy efficient (by forgoing the dryer, for instance). And maybe putting aside some money for a future investment in solar panels (waiting for that elusive technology advancement).
Listen, the simple point here is right now solar panels and other green energy sources cost a lot more than fossil fuels. Solar panels cost perhaps 10 times as much as fossil fuels. Now, you can get a few rich, well-meaning Westerners, put them up on their rooftops, feel good about themselves, but it's not going to solve global warming.

But if we could innovate the price down of solar panels over the next two to four decades to be cheaper than fossil fuels, we would have solved global warming. Everyone […] would switch…

If you make fossil fuels more expensive, yes, people will switch slightly towards renewables, but what will essentially happen is that you're just buying a lot of inefficient technology today, simply with government subsidies. [source]
Resources and further reading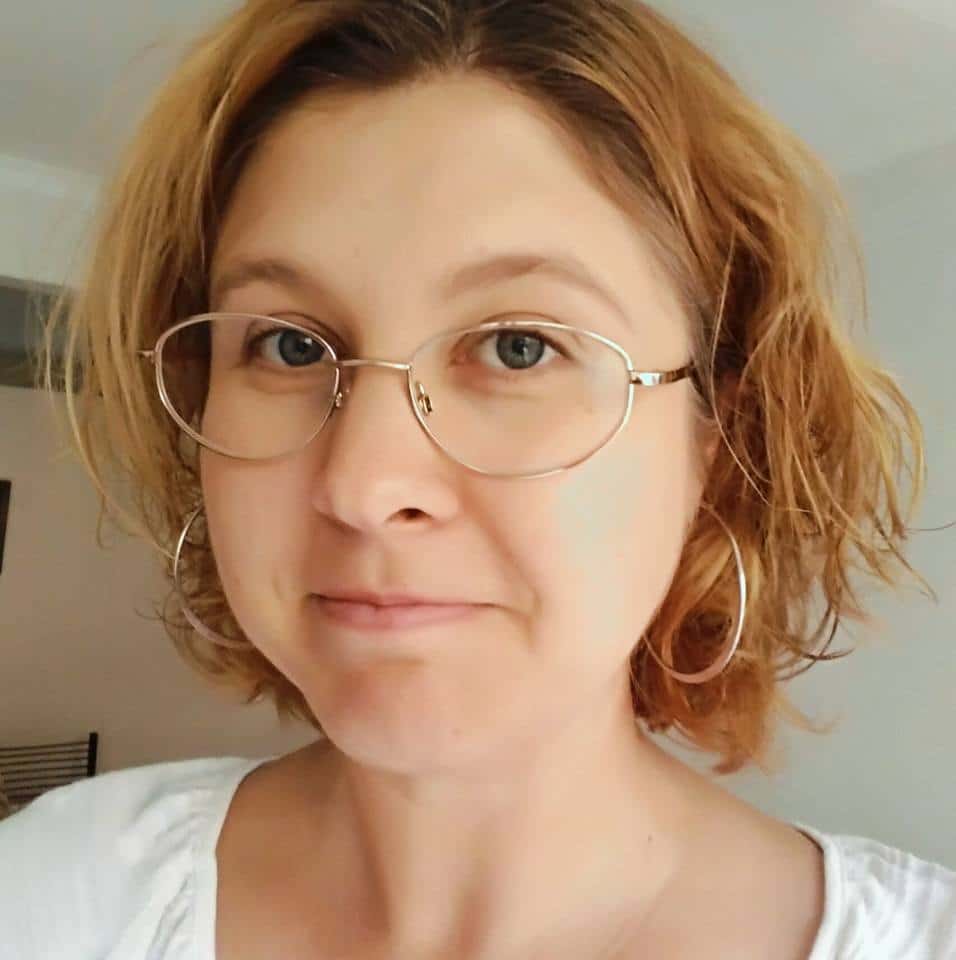 Melissa Goodwin is a writer and the creator of Frugal and Thriving who has a passion for living frugally and encouraging people to thrive on any budget. The blog is nine years old and is almost like her eldest baby. Prior to being a blogger and mum (but not a mummy blogger), she worked as an accountant doing other people's budgets, books and tax.