the tortoise approach to homemaking
This website may earn commissions from purchases made through links in this post.
"Never give up on a dream just because of the time it will take to accomplish it. Time will pass anyway." Earl Nightingale.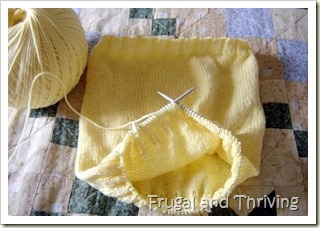 When I was a teenager, I would sometimes stay with my great-aunt, who is now in her 90's. She doesn't volunteer at the Salvos these days, but she still attends her weekly yoga class.
On these visits, my great-aunt would get out the old albums and reminisce about days gone by. She told me once that her dream before she got married was to have a house with a pink bathroom.
Before marriage, it used to be common to build up a glory box or hope chest with linens and other household items required when starting out. And a young lady's trousseau would not have be complete without a Royal Albert tea set.
Each week, my great-aunt told me, she would put aside part of here tobacco-factory wage to buy a cup here, and a saucer there; a creamer, a sugar bowl, a cake plate…until she had her own set.
This story has influenced my own home building. Not only did I have a glory box myself (no Royal Albert for me, though), but each week I am putting aside a little money for a new set of pots and pans. The 'last a life-time' sort of pots and pans. At the rate I'm saving, it may just about take a lifetime to replace the cheap ones I currently own. I am, however, almost ready to purchase my first pot! (Any recommendations on brand would be welcome!)
Another of my aunt's stories that has shaped my own frugal habits is how they paid to insulate their house. Each payday, with ritual-like regularity, my great-uncle would buy a single batt of insulation and climb into the ceiling to lay it. Over the months they gradually insulated their small inner suburban home, one batt at a time.
What my aunt and uncle did was not out of the ordinary. There were no 'buy-now, pay-later' schemes or credit cards when they were first married. Or for much of their wedded life, in fact.
Nowadays, saving up for something isn't so common. We're in such a rush to have it all as soon as possible, that we burn ourselves out on the way. We are in a race all right, a race to keep up with what we think are other people's expectations. But by running hard to get ahead, we're hardly keeping up with the repayments and obligatory interest.
Years after she got married, when the outhouse was put in the house, my great-aunt got her pink bathroom. Private moments are a bedazzlement of hot pink: a fluffy hot pink toilet-lid cover, hot pink bathmats, pink feature tiles, a pink shower curtain and towels to match. Even the toilet-roll dolly, those little dolls whose voluptuous crocheted gown hides the spare roll, sports a hot pink dress.
It is truly awful.
Nevertheless, her dream bathroom came true. In the absence of easy credit, a little time and a little consistent effort is what it took to make that dream a reality.
You can choose to be a hare or a tortoise. The tortoise is slow and steady, but the journey is a lot more enjoyable and satisfying.
Do you save up for things around the house? Did you / do you have a glory box or are you making one for your daughter?
[For those who are interested: the picture is is of a vest I'm currently knitting for the little lady. For Ravelry users, you can find the pattern here. The quilt beneath the knitting, incidentally, I made for my 'glory box'.]
JOIN THE NEWSLETTER