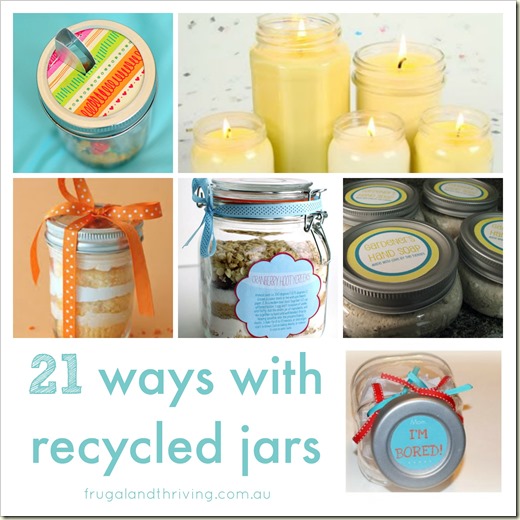 Recycled glass jars are great for storing all sorts of things, from pantry staples to nails in the garage. They are also make cheap drinking glasses in a pinch.
And of course, collecting glass jars is essential if you make your own jams and chutneys (which make great gift ideas, by the way).
But there are many other uses for recycled glass jars as the tutorials below demonstrate.
If you're like me and have trouble throwing out glass jars, here's a few creative ideas for reusing them.
What is your favourite way to use recycled jars?
Melissa Goodwin is a writer and the creator of Frugal and Thriving who has a passion for living frugally and encouraging people to thrive on any budget. The blog is nine years old and is almost like her eldest baby. Prior to being a blogger and mum (but not a mummy blogger), she worked as an accountant doing other people's budgets, books and tax.