More sugar free muffins, this time with apple and cinnamon. I love adding fruit to wholemeal muffins as it makes for a healthy morning tea. In the photo, I served this with a banana and raspberry smoothie made with almond milk.
Makes 12 regular muffins or 24 mini muffins
Ingredients
2 apples, cored and finely diced
2 cups of wholemeal flour
1/2 cup self raising flour
3 tsp. baking powder
1 tsp. cinnamon
2/3 cup of brown rice syrup
2 – 3 Tbsp. apple sauce (optional)
1 cup of milk
1/3 cup yoghurt (or use a little more milk)
2 eggs
1 tsp. vanilla
2 tsp. oil (I use rice bran or macadamia)
Method
Preheat oven to 200°C. Grease 12 x regular muffin pan or 24 x mini muffin pan lightly with oil or butter.
Sift dry ingredients into a bowl, adding back the husks from the wholemeal flour. Stir in the apple.
In a jug, combine the wet ingredients. Pour the wet ingredients into the dry and mix until just combined.
Spoon into muffin tin and bake for 20 – 30 minutes regular size, 10 – 15 minutes mini size.
Cool for five minutes before turning onto a wire rack to cool further.
Notes
Just as a heads up: if you're expecting a sweet muffin, then these aren't sweet (although I made these with only 1/3 cup of rice syrup, so they were really not sweet). You can use raw sugar and adjust the milk content or use honey, which is sweeter (and cheaper) than rice syrup.
Grate the apples if you prefer – I like the apple chunks.
For a lighter muffin, use plain or all self-raising flour. If using all self-raising flour, you don't need to add the baking powder.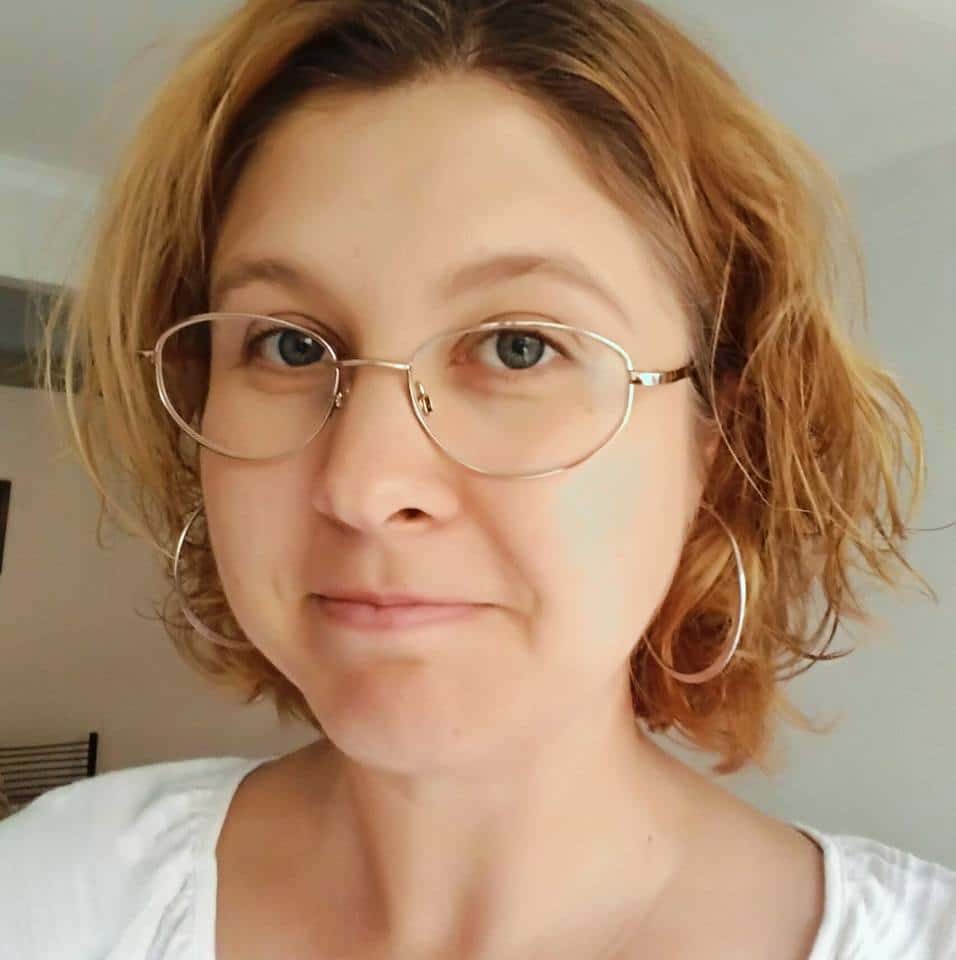 Melissa Goodwin is a writer and the creator of Frugal and Thriving who has a passion for living frugally and encouraging people to thrive on any budget. The blog is nine years old and is almost like her eldest baby. Prior to being a blogger and mum (but not a mummy blogger), she worked as an accountant doing other people's budgets, books and tax.