5 Ways to Make Your Tap Water Taste as Good as Bottled
This website may earn commissions from purchases made through links in this post.
Stay hydrated & save money by drinking tap water, not bottled water. Don't like the taste? Here are 5 easy ways to make tap water taste better.
Don't you just hate the price of petrol!
At the moment, petrol is $1.13 a litre, which isn't too bad – it's been as high as $1.60 or so.
Hang on, petrol?
Isn't this article about water?
Well, here's the thing.
While we groan about paying over $1 for petrol, many of us pay $5 or more a litre for water.
It's certainly cheaper to drink tap water than buy bottled. And there's a lot less plastic waste ending up in landfill.
But what if you don't like the taste of your tap water?
(I'm assuming here it's drinkable. There are some places where the tap water is undrinkable and bottled water is unavoidable.)
Here are the 5 ways to make tap water taste better.
1. Use a Water Filter to Improve the Taste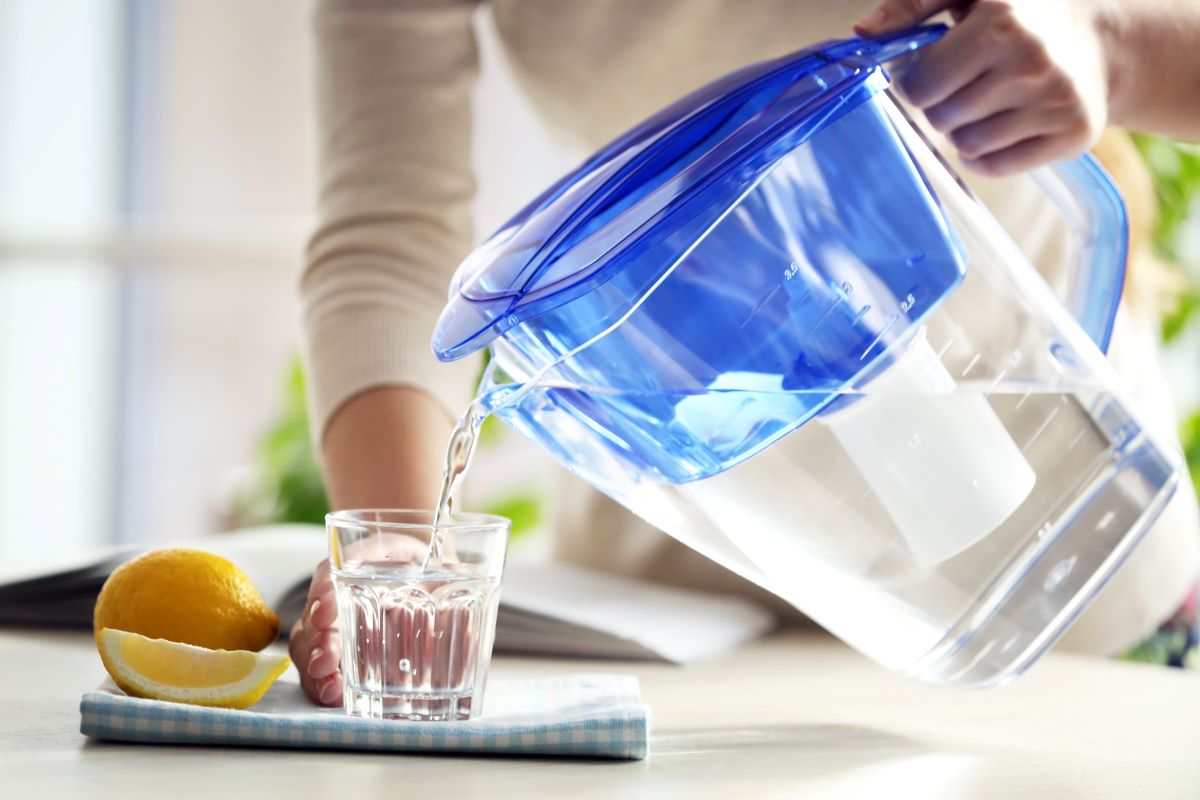 A basic Britta water filter is inexpensive and easy to find in your local supermarket, Big W, Kmart, Target – just about anywhere.
In fact, ours was a wedding present if you're ever looking for ideas, and it's been keeping us hydrated for over a decade!
An alternative is to buy a waste filter that attaches to your sink tap.
If you normally drink bottled water, investing in a filter is one of the best money-saving tasks you can do this year. It can potentially save you hundreds of dollars.
Your basic filter doesn't filter out everything, but I find it does remove the chlorine and metallic taste and smell of tap water.
If you want to filter out fluoride, you will need a more robust filter like this bench-top water filter or an under-sink filter system. Both are more pricey than a simple filter jug but do remove more contaminants and impurities.
2. Invest in a Personal Water Bottle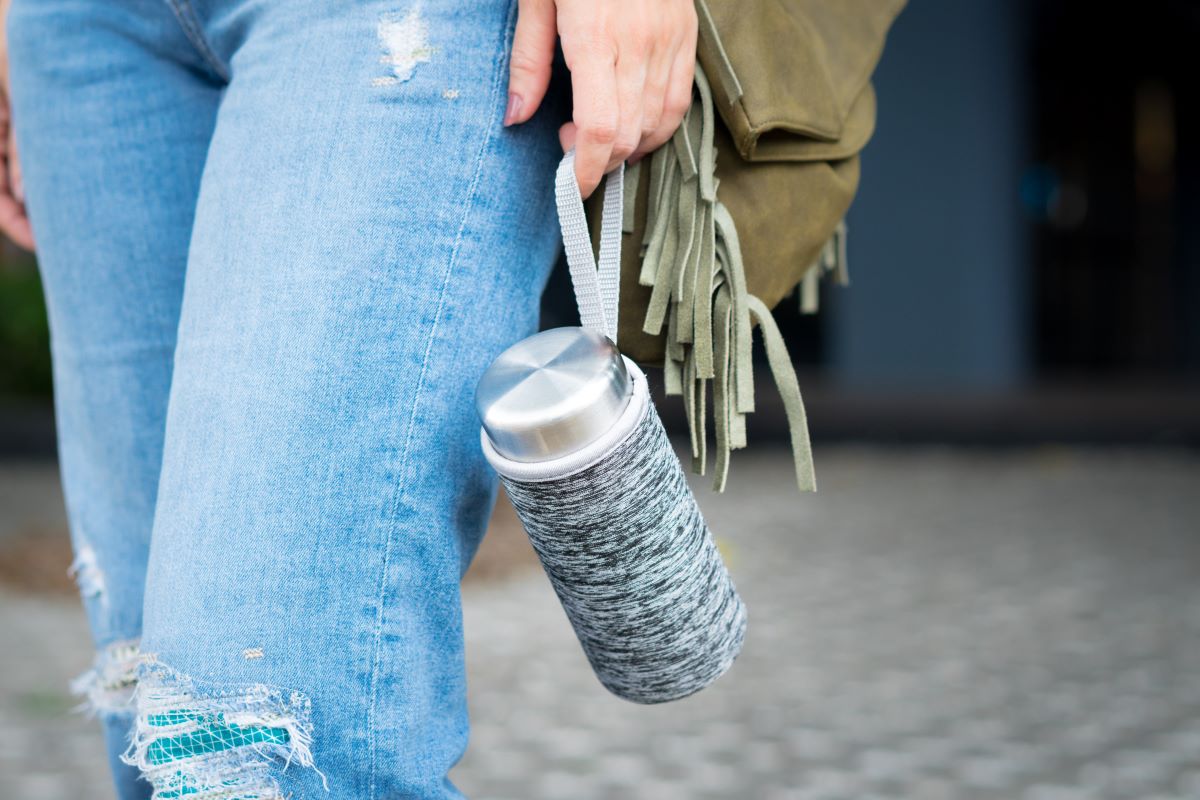 In summer, once we've filtered the tap water, we pour the filtered water into empty glass bottles to keep cold in the fridge.
As far as taste goes, there is no way I could tell the difference between our filtered water and bottled water, especially once it's cold.
For clean water on the go, a personal water bottle is a must. They make great stocking stuffer gifts.
Living in the hot Queensland climate, we rarely leave the house without water. Phone, keys, wallet, water.
I love stainless steel bottles like the Cheeki brand, but if you find the stainless steel makes your water taste like metal, then a glass water bottle or BPA-free plastic bottle are good alternatives.
Insulated bottles keep your water cool for longer, and you don't have to worry about condensation. But if you don't have an insulated bottle, you can wrap your water bottle in an old tea towel or buy or make a water bottle cover (I made this as a gift – great tutorial).
If you want to refill your bottle, you can get water bottles with built-in filters, so you can have great-tasting water wherever you are.
3. Infuse Your Water – 13+ Infused Water Ideas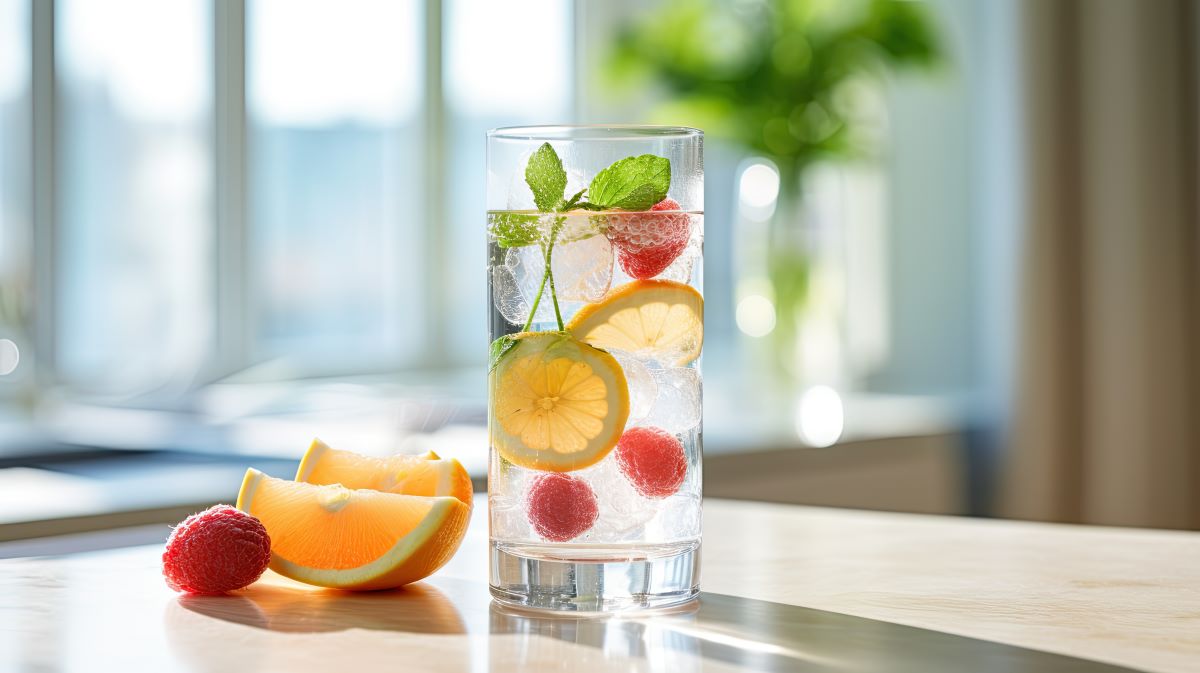 Plain water can get a little boring.
Instead of turning to soft drink or cordial, infusing your water can give it just the lift it needs without the sugar.
I always drink my water with a dash of apple cider vinegar. It's supposed to be healthy, but I do it because I really like the taste. (My dentist would rather I didn't.) A dash of lemon is a refreshing alternative.
To infuse water, add your chosen flavours to the bottom of a large jar. 'Muddle' them a little by giving them a little squish with the end of a wooden spoon (or anything you have at hand, really).
Top with filtered water and leave for at least 10 minutes for the flavours to develop. Or you can refrigerate overnight for a cold, full-flavoured drink.
Here are some flavour combo ideas to make water taste better:
Lemon and ginger
Pineapple and mint
Cucumber, lime and mint
Strawberry and basil (this is a surprisingly amazing combo – I love strawberry jam and pesto, no kidding!)
Peaches or Nectarines and blueberries
Watermelon and mint
Any other fruit and mint
Apple and cinnamon (try just the peels)
Mango and ginger (I would try just the seed and whatever flesh is clinging to the seed)
Raspberry and orange
Lemon balm and ginger
Cherry Lime
Pomegranate
4. Boil Your Water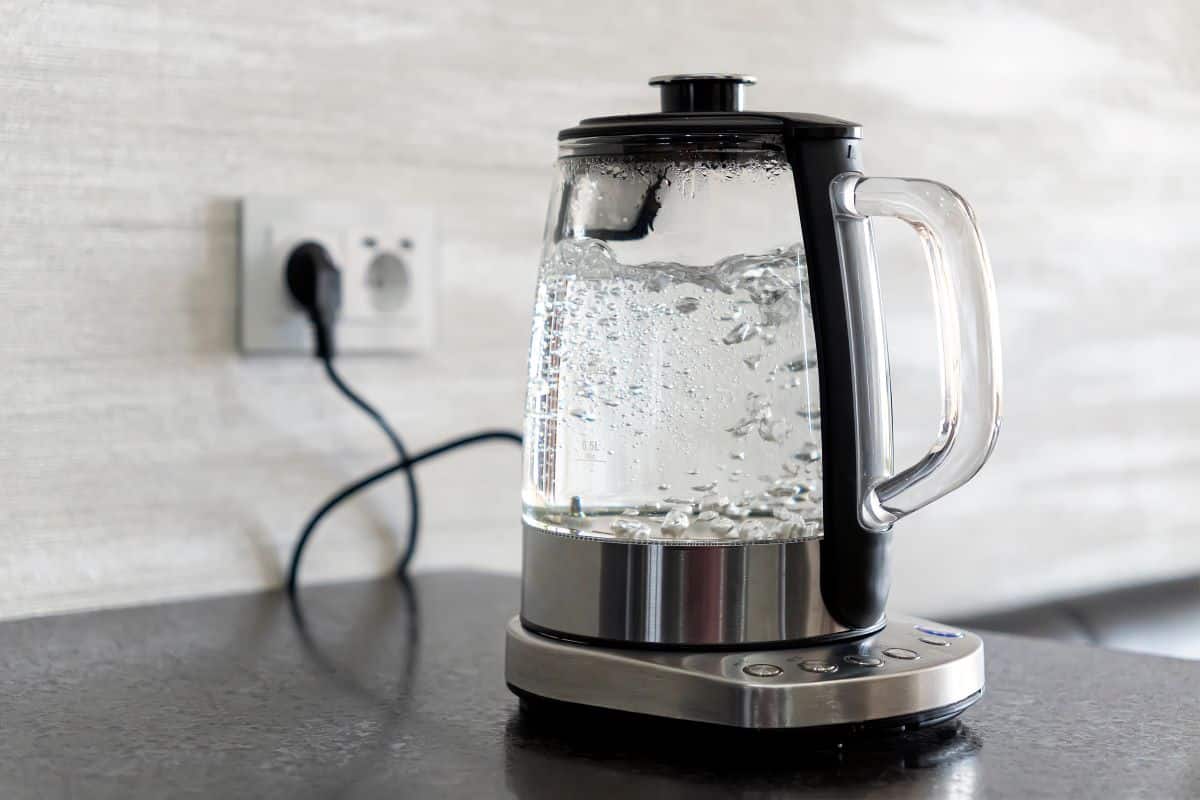 My mum lives in a country town, and while the water is drinkable, she does boil it before drinking.
Boiling water can reduce the chlorine taste. Boiling water is often recommended when local authorities warn that the water supply isn't safe to drink (follow their directions, though – sometimes even boiling it won't make it safe).
Assuming water is safe, but you just don't like the taste, an alternative is to let tap water sit overnight so that the chlorine can evaporate. This is a more energy-efficient way to remove the bad taste from water.
5. Turn Plain Water into Sparkling Water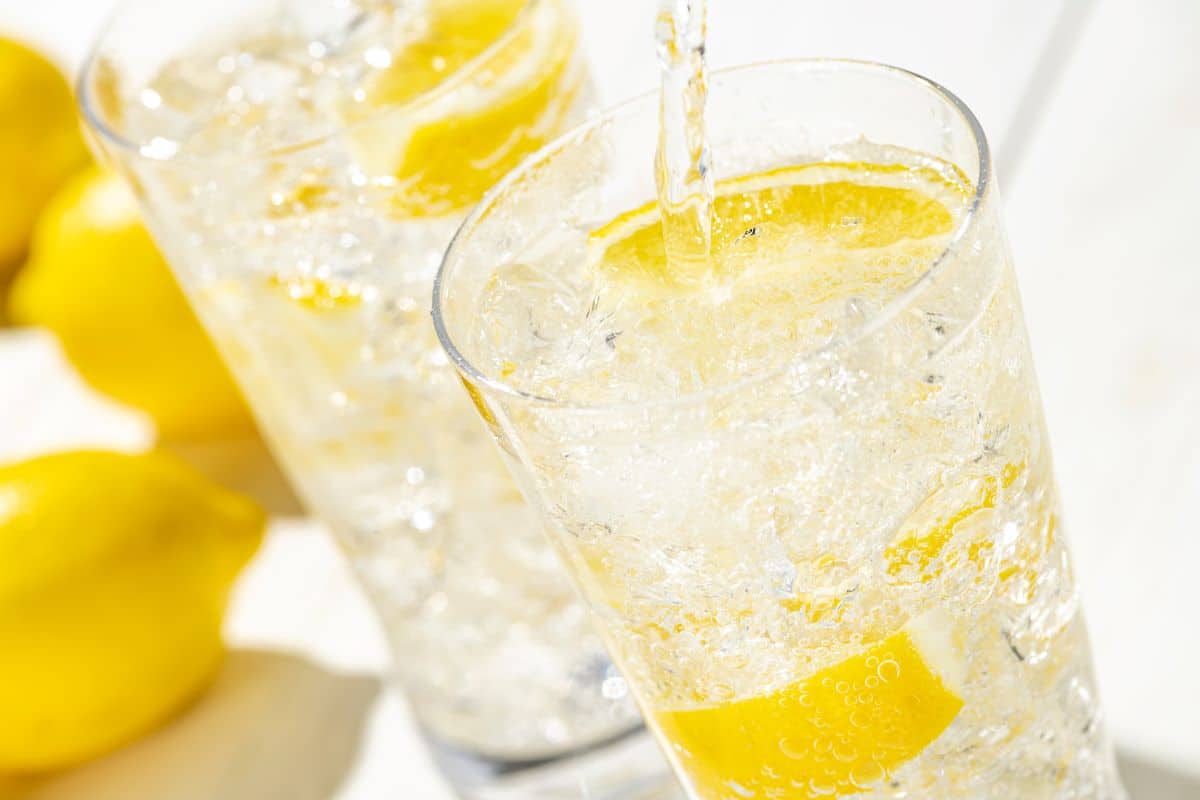 Adding a bit of fizz to your water can improve the overall taste and make it feel like you're drinking something a bit special.
I like to drink plain soda water in a wine glass sometimes – it feels like a treat without the alcohol.
If you drink a lot of sparkling water, a Soda Stream Maker can be a good investment. One gas cylinder can make up to 60 litres of sparkling water. Add a twist of lemon or lime, and you've got a refreshing drink you'll look forward to drinking.
Would you drink water from a bubbler?
I'm curious. So I'm holding an informal survey: would you drink from a public bubbler?
Many councils around Australia (like this one) are now reinstalling bubblers for public use. So if you forget to bring your bottle, you can use a bubbler, saving you money and reducing plastic waste.
I'm wondering, though, if we've become so concerned about germs that we'll actually use them. What are your thoughts?
We drink bottled water for a good reason. Maybe you don't like the taste of tap water. Or you don't want to drink fluoride or chlorine. Maybe you just get thirsty when you're out and about, and you don't have an alternative. Or you live in an area that doesn't have drinkable water.
To switch the habit, you need to create a viable alternative first. For us, that meant investing in a filter and personal water bottles.
How do you take your water?