Scents Sensibility – Enhance Your Home with Homemade Linen Spray / Air Freshener
This website may earn commissions from purchases made through links in this post.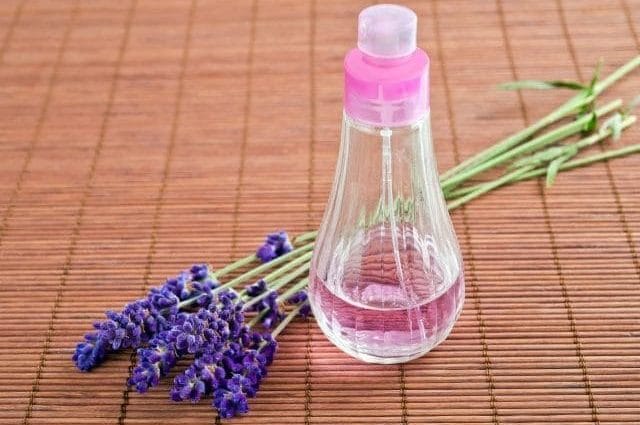 For me, the idea of linen spray conjures up images of country manors, real French linen, flowers in the entryway and my grandmother's wrinkly skin against my cheek, that was as soft as velvet.
It never occurred to me to introduce such a luxury (and the price of store-bought linen spray definitely puts it into the luxury category) into my own homemaking routine.
But I've since come round to the benefits of a good homemade linen spray using real essential oils. Homemade linen spray is a fraction of the cost of store-bought spray and it's made with all natural ingredients. You can also customise the scent to suit your own preferences or the purpose you're spraying it for.
When we were sick, I made a Eucalyptus spray to spray around the house in the effort to clear the air and breathe easier. Lavender spray on the pillow at night can be calming and help you get a good night sleep.
Here are some of the ways you can use linen spray:
Spray on soft furnishings like the lounge, curtains, carpets, rugs and bedding to freshen between washes
Use as an ironing aide for fresh smelling clothes
Use as a pest deterrent
Spray clothes to keep fresh between washes
Use as an air freshener
Spray in the car
Spray in the closet to keep clothes fresh and bugs away
Spray on your pillow at night to aid sleep
Spray on your skin as a skin freshener
Spray on soft furnishings as a natural antibacterial/antiviral agent.
The scent in linen spray comes from pure essential oils. When it comes to buying essential oils, quality matters unless you're using them to clean with. For instance, I use tea tree oil for general cleaning and I buy the cheap stuff from Aldi – it gets the task done. But I've found that for personal use, there's a huge difference in quality between the brands. The lavender oil I'm using at the moment is potent stuff, a drop or two goes a long way. It's more expensive but lasts for ages.
The ingredients for homemade linen spray include distilled water (you can buy this at the supermarket in the cleaning section), essential oils and witch hazel to help the essential oil emulsify with the water. If you don't have witch hazel, you can use plain vodka or rubbing alcohol instead.
Lavender is a favourite scent for linen spray and it's one of the less expensive oils. Eucalyptus spray is good for when you're fighting the flu. Peppermint or citrus are both uplifting and refreshing oils, and they can help repel insects as well. Rose Geranium is a favourite of mine. Combining scents like clove, cinnamon, ginger and orange can give your home a nice Christmassy smell. Blend your favourite scents or use a pre-blended oil. Citrus oils are nice because they quite refreshing and are amongst the least expensive oils.
While natural, you still need to use precaution with natural oils, especially if you use them on your skin or around small children and pets. When spraying on soft furnishings, test on an inconspicuous place first to make sure there's no staining. The best essential oils to use are ones that don't have any colour. Patchouli, for instance, is a thick, yellow oil and should be used with caution in case of staining.
Homemade Linen Spray
3 parts water
1 part witch hazel
10 drops each of your favourite essential oils or to taste
Mix together in a spray bottle

JOIN THE NEWSLETTER