40+ Inspiring Repurposing Ideas for Making Old Things New Again
This website may earn commissions from purchases made through links in this post.
Make old things new again with these inspiring repurposing ideas. From kitchenware to old clothes, furniture to garden tools, there are ideas for everyone.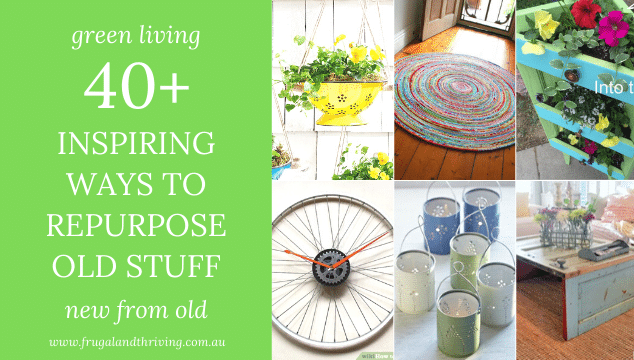 Looking for a way to exercise your creative self?
What about a little creative repurposing?
Part of what it means to be frugal is to creatively meet your needs without spending a lot of money.
Repurposing is a win all round: your needs are met. You get to flex your creative muscles and you're helping keep waste out of landfill.
If you're looking for inspiration, here are just a few ideas on how to turn old stuff into new stuff and give it a second life.
Re-purposing Old Stuff
Looking for inspiration for creative ways to re-purpose old stuff. Here are # ideas to do just that.
You might also like: