tip Tuesday how to reclaim old zippers
This website may earn commissions from purchases made through links in this post.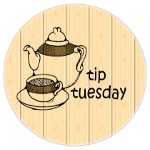 I am currently in the process of making a cover for our lounge. While the lounge is structurally sound, the fabric cover has seen better days. Stains, tears, fading, wear… it doesn't look so good.
When I'm done, I'll write more about how I went about recovering the lounge. Today is all about the zippers on the cushion covers.
I had originally intended to buy a couple of zippers. Instead I had a brain wave in the eleventh hour and decided to reuse the old zippers – the free alternative.
To remove an old zipper, grab a seam ripper and cut through the stiches holding the zip in place. In my case, I chose to sew up the seam left by removing the zipper. You can see by the state of the cushion why I had no qualms tearing out the zippers.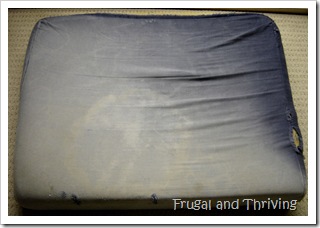 One of the zippers had separated long ago. If you're wondering how to fix a separated zipper, here's a YouTube video that explains it quite well. Try as I might though, the zipper would not go back together and after further reading, I found out this was an issue with the slider. Sure enough, a pair of pliers and a few attempts later, the slider broke in half.
This was not the end of that zipper though! I was pretty determined to get that darn thing fixed (after all it is the perfect sized zipper for the cushion and it is free).
You know that packaging you get when you buy sheets or mattress protectors or a whole host of other things?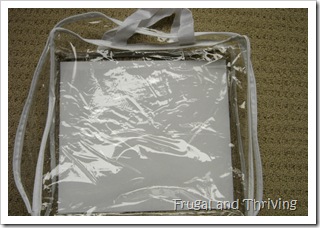 I cannot bring myself to get rid of these bags. They are great for storage as well as a source of free zippers – just cut the zip to length and sew across each end to stop the slider from falling off. In this particular instance, I cut off just the slider and attached it to my zip.
Voila! Zipper fixed!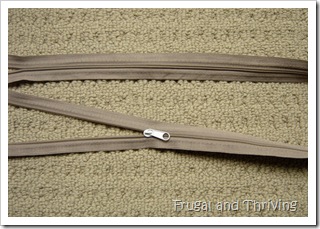 As for the rest of the vinyl bag, I can cut off the handles for to use in other sewing projects and I plan to use the plastic to sew a see-through pencil case for the little fella,with a zipper reclaimed from a pair of beloved (but torn across the bottom) shorts.
And here's the zip in it's new home – a good match colour wise too.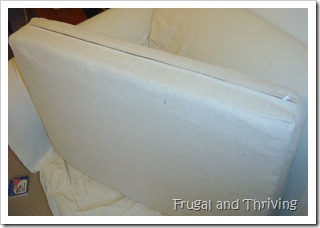 And the work in progress lounge cover: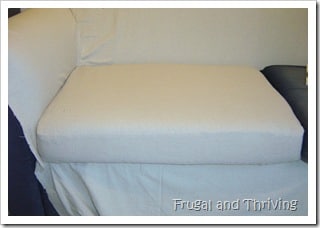 If you are wondering, the fabric for the lounge cover is a painter's cotton drop sheet from Bunnings, but more on that when I've finished the cover.