Upskill for Free or Almost Free – Online Courses and Resources
This website may earn commissions from purchases made through links in this post.
Find free online courses that help you learn new things and upskill for free (or nearly free).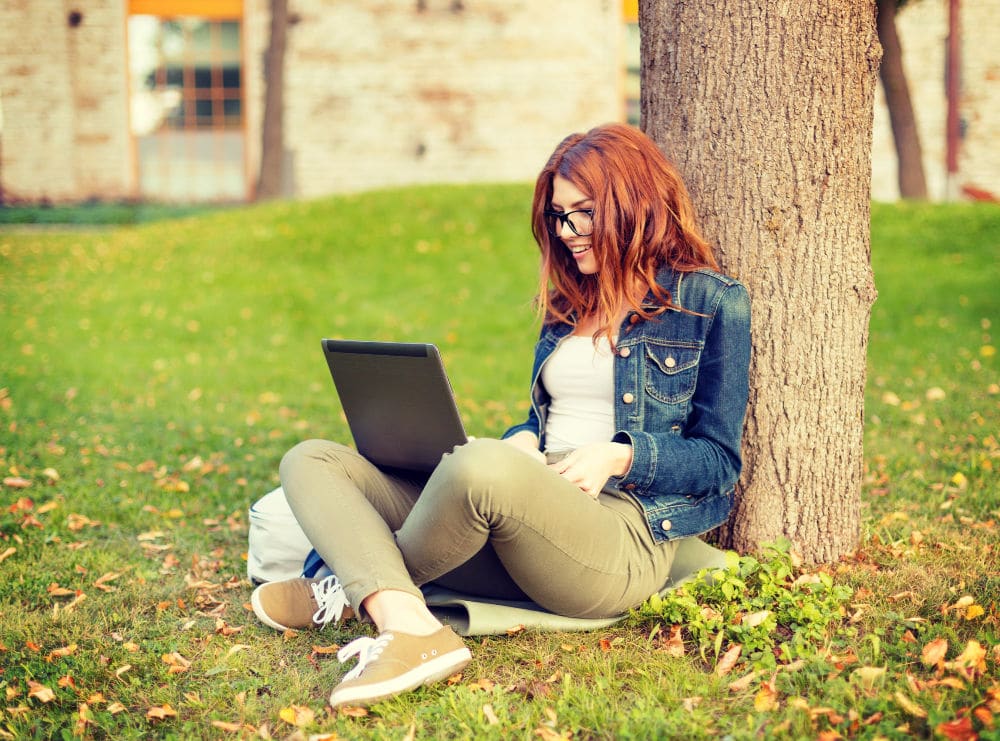 Have you ever fancied studying romantic poetry?
Maybe you want to bone up on nutritional science. Or computer coding.
Maybe a knowledge of contract law would help you further your career.
Did you know you could learn these, and thousands of other subjects for free online through some of the world's leading universities?
An attitude of lifelong learning is one of the most important traits to foster. And it's never been so easy to learn new things.
In this series of posts, I will share the best places online to learn new skills and interesting information for free or very cheaply, starting today with MOOCS or Massive Open Online Courses.
These courses are offered by universities and other institutions on a wide variety of subjects – everything from biology to computer science to history and languages. While the courses aren't accredited, they do increase your knowledge and expertise in a field.
Research shows that despite there being no certificate on completion, people who do complete a MOOC receive career benefits.
But there's a catch (isn't there always?!).
You have to do the work and finish the course to get the benefit.
Sounds simple, but providers have found only about 10% of those who enrol actually finish a course.
Because these online courses are free, we tend to take the attitude of 'nothing lost' if we don't actually participate.
There's nothing gained either if you don't do the work.
According to Earl Nightingale, one hour of study in a chosen field per day will make you an international expert and authority in that field within 7 years. One hour of study could include listening to a podcast, reading a book or taking – and completing – a free course.
That's a lot to gain!
To get the most out of these courses, enrol with intent. Set aside time to take the course and do the study and you gain valuable knowledge.
10 PLACES TO FIND FREE OPEN ONLINE COURSES
1. OPEN 2 STUDY
Open 2 Study is a MOOC website managed by Open Universities Australia and offers free courses from a range of Australian universities and private educational organisations.
2. FUTURE LEARN
Future learn offers courses from a wide range of British and Australian Universities as well as specialist organisations like the British Museum and the National Film and Television School. I'm currently enrolled to do the Food and Medicine course next month through Monash University, which I think should be an interesting subject.
3. COURSERA
One of the biggest MOOC providers, Coursera partners with a huge range of universities and organisations from around the world to deliver free courses on a wide range of topics.
4. edX
Another large MOOC provider similar to Coursera, edX was originally founded by MIT and Harvard universities. Courses aren't just from universities – study history through the Smithsonian or C++ from Microsoft.
5. KHAN ACADEMY
Khan Academy offers a wide range of courses only found on their website as well as courses created by partners like NASA, which I think is pretty cool.
6. ALISON
Alison differs a little from the above – they offer courses from "Subject Matter Experts", Google, Microsoft and the World Health Organisation are among them. The courses are usually career or workplace-specific. Unlike the others, Alison also offers certificates for successfully completing courses.
Some libraries offer free access to Alison.
7. OPEN CULTURE
Open Culture features a huge range of courses from universities from around the world (not just America) and it includes courses usually only found on university's private sites. This site also includes free eBooks, audiobooks, textbooks, movies and language lessons.
8. ACADEMIC EARTH
Academic Earth is another MOOC aggregator whose courses are "hand-selected by our staff to show you the very best offerings by subject area" (as per their website).
9. UDEMY
I've done quite a few Udemy courses. Udemy offers a huge range of courses on a wide range of topics. It's important to note that not all Udemy courses are free (although there are a LOT of free courses), but the price for courses is very affordable (from $20 and up).
10. TED-ED
While TED is about ideas worth sharing, Ted-Ed is an educational platform aimed at high school and university-aged students and offers more general educational videos. If you find the Ted Talks fascinating, take your knowledge further with Ted-Ed.
Finally, there's one last website that's worth mentioning. If all that information out there is overwhelming and you don't know where to begin, check out LessonPaths. LessonPaths allows you to curate websites, courses, blogs, videos and more into a learning playlist. In other words, construct your own comprehensive course from all the short courses and information out there. You can also browse other people's lesson playlists, making finding information easier.
If knowledge is treasure, then the internet is a treasure chest just waiting to be opened. You can learn quality information from some of the most prestigious educational institutions in the world, all from the comfort of your own home and all for free.