Tips for Buying Meat in Bulk so That You Can Save Money
This website may earn commissions from purchases made through links in this post.
Meat is an expensive part of the grocery budget. There are lots of ways to save money, buying meat in bulk is one of them. Here are some bulk-buying tips.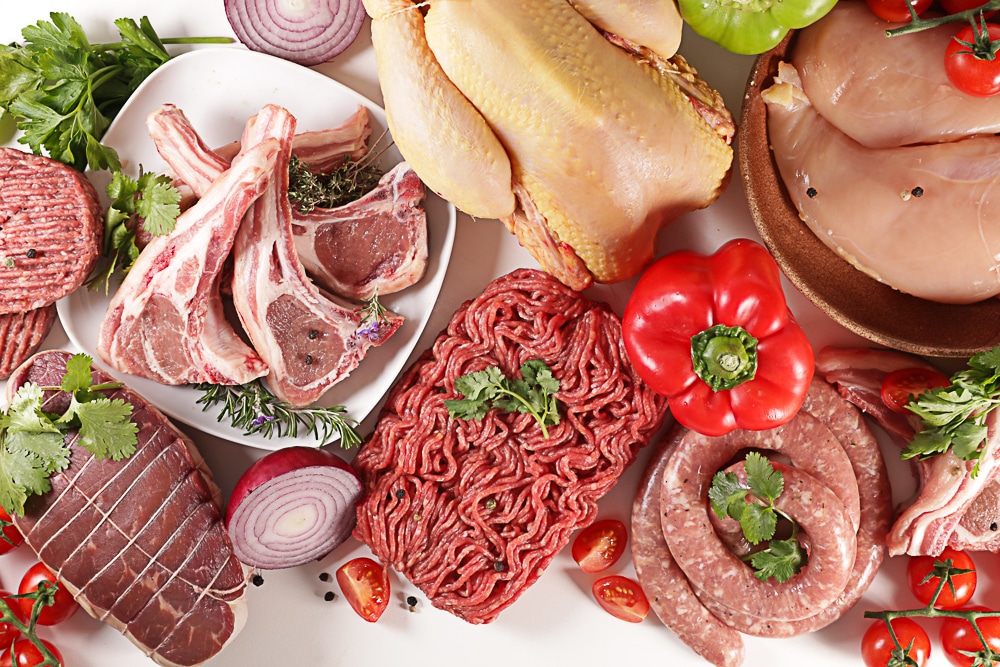 Meat is an expensive part of the grocery budget, particularly here in Australia and particularly if you want to buy good quality meat.
And while the ultimate way to save money on meat is to not eat it, if that's not your thing, there are other money-saving alternatives.
In this article I share some tips for buying meat in bulk to save money. At the end of the post I share some other money saving tips that you can combine with bulk buying to save even more money.
Where to Buy Meat in Bulk
While there are speciality bulk meat butchers, you don't have to travel high and low for savings.
Buying in bulk just means buying larger packs at cheaper prices, so it can mean buying bulk packs at your local supermarket and saving money compared to buying the smaller portions.
Besides your local supermarket, other places to look for bulk meat savings include:
Aldi
Local butchers
Local wholesale butchers
Online meat wholesalers
Local farmer's markets or farm gate
Tips For Buying Meat in Bulk
Maximise your savings with these bulk buying tips:
1. Know your prices
The first tip is to be familiar with the price per kilo of meat from your local supermarket, Aldi and local butcher.
Keeping a note on your phone of the cuts of meat you regularly buy and use, the cost per kilo, where you got that cost and the date will give you a quick reference guide to meat prices.
When you're looking at catalogues, shopping online or at the butchers, you can double check the price against your list to see if it really is a bargain.
If you're shopping online, don't forget to consider the cost of shipping when comparing prices. It might end up cheaper buying from local suppliers depending on shipping costs.
If you're buying variety packs, think about how many meals you can make from what is in the variety pack and divide the cost of the pack (plus shipping if relevant) by the number of meals you can make from the pack.
This gives you an average price per meal that can use to compare to buying individual items.
2. Buy What You Can Use
Buying in bulk is an upfront investment. So you want to make sure you're not wasting a scrap. One way to do this is to make sure you buy the cuts you will use.
If there are meats or cuts of meats you don't like or that you are unfamiliar with cooking, then they are best left on the shelf.
On the other hand, if you want to explore different cuts, buy smaller portions to experiment with. If your experiments turn out well, you can invest in bulk purchasing next time.
This tip also goes for portion sizes. If meat is sold on the bone in joints and the cut size is too big for your family, it's more likely to go to waste. Instead, ask the butcher to cut the joint into smaller portions or look for smaller alternatives.
4. Buy What You Can Store
How much meat you buy will depend on how much storage space you have because if you buy more than you can store, it will go to waste.
Some people purchase an extra freezer to store bulk meat purchases but you need to factor the cost of purchasing the freeze plus the extra electricity costs against the potential savings of buying in bulk.
You will need to save more money on meat compared to not buying in bulk than you are spending on freezing costs to make it worthwhile money-wise.
You don't need a huge freezer to buy in bulk if you plan your meat purchases, consider the size of your existing freezer and pack your freezer to maximise space (see freezing tips below).
5. Take a Cold Bag
When shopping, take a cold bag or esky and an ice block to pack your meat in. This tip is especially important if you live in a hot climate. Cars can heat up very quickly and the last thing you want is your meat spoiling before you get it home.
6. Consider the Weather Before Buying
This is going to seem like a weird tip, but stick with me.
I don't fill my freezer up during cyclone season. The reason is obvious – if the power fails for days on end, then that investment in food is wasted.
You can't prevent disaster from happening. And you certainly can't always predict when they will happen. But there tend to be weather cycles like bushfire season and storm season etc.
So it's a good idea to take these cycles into consideration. Stock up during other times of the year, and eat down your perishable stock during weather event season.
7. Go Halves with a Friend
If you're looking at buying a bulk pack or a whole animal, then consider going halves with someone else.
If you don't have enough storage space for large bulk purchases, going halves with someone else means you can still get all the money-saving benefits of buying in bulk but you don't end up with more meat than you can store and use.
Best Meat Cuts for Bulk Buying
You can buy any meat cuts in bulk. You can also buy whole animals or a side of an animal.
But if you're looking for variety and versatility when preparing and cooking, while also saving money here are some cuts that can make a multitude of dishes:
chicken breasts
whole chicken (you can portion these yourself)
joints of meat that can be roasted
topside/rump to slice for stir fry and curries
sausages
premium mince
stewing meat
bacon
You might also like: How to Stretch Your Meat Budget by Using Meat for Flavour
Freezing Bulk Meat Buys
Once you've bought your bulk meat home, don't just put it in the freezer and forget about it.
Instead, use these freezing tips to maximise time and efficiency.
First, divide your meat into meal-size portions and freeze as soon as possible after bringing it home.
If your meat is frozen in meal-size portions, you only defrost what you need, avoiding waste.
When freezing, freeze meat flat as much as possible to maximise freezer space. By flatten, I don't mean you have to mallet your steaks, I mean don't store them in a heap.
If using freezer bags instead of containers, flatten mince into discs and spread out diced meat so it freezes in one layer.
To save time later, pre-cut meat. Cut roasts into steaks, cut steaks and chicken into dice for stews or slices for stir-fries etc. If you intend to marinate any meat, you can freeze it in the marinade.
Is Bulk Meat Good Value?
Cheap doesn't always equate to good value. So there are a few things to consider when shopping for meat.
If you purchase meat that has a lot of fat on it, and you end up cutting off the fat, then it can end up being more expensive than pricier cuts.
Here's an example of what I mean.
We had a choice between topside beef at AU$8.99 per kilo (2010 prices) or round steak (no fat) at AU$10.99 per kilo.
We purchased 1.210 kilos of the cheaper topside – total cost $10.88. After removing the fat, the remaining usable meat weighed only 870g – a loss of 28%.
The actual cost per kilo of usable meat was $12.40 per kilo. That means the cheaper option ended up being $1.51 per kilo more expensive than the pricier alternative!
Calculating the Cost of The True Meat Yield
This is how you work out the value of meat yield after cutting off the scraps.
Note down the weight of how much you bought, the total price you paid.
Trim the meat and weigh the remaining usable meat portion (yield).
Divide the cost you actually paid for the meat by the yield and times by 1000 for the per kilo price.
Take the new price from the original price per kilo to calculate the difference between price and actual cost.
For example, in our instance, we paid $10.88 in total (for 1.21kilos) divided by 870g (yield after cutting off fat) = 0.1250. Then times that by 1,000 for the cost, which in our case is $12.50 per kilo.
Another example is with mince. If you drain the fat from the cheaper mince and re-weigh it after cooking and compare that with less fattier mince, you can get a good idea of whether the cheaper mince is really worth it.
You don't have to do this exercise every time you buy meat, but doing it once or twice will give you a good idea of the 'value' of what you're buying.
Supermarkets use signs to tell you what is 'good value'. More often than not, their idea of good value and real value are two different things.
Compare the price per kilo with your local butcher or wholesaler if you have one and decide for yourself what is truly good value.
More Ways to Save on Meat:
Save Money on the Groceries eBook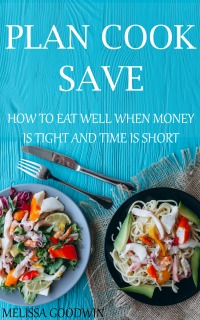 For more ways to meal plan and save money on groceries, check out the eBook Plan Cook Save: How to Eat Well When Money is Tight and Time is Short.
*Learn how to set the right grocery budget for your circumstances.
*Find out the easiest and quickest way to reduce the grocery bill.
*Discover a meal planning strategy that will only take you a couple of minutes a week but will save you hours.