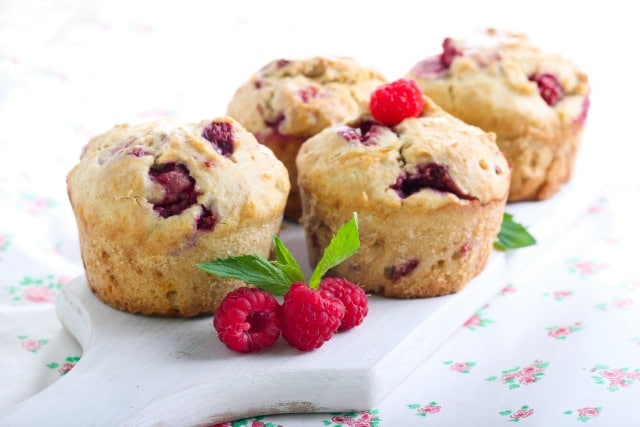 These little cakes are dense and moist, more of a dessert cake than a morning tea cake. I usually make one large cake, but because they are so moist, it can take a long time to cook, so mini cakes cut the cooking time.
Any berries will do: raspberries, blueberries or in this case mixed frozen berries. Alternatively, use fresh berries if you can.
Ingredients
125g butter, room temperature
1 cup sugar
1 tsp vanilla
2 eggs
1 cup self-raising flour, sifted
3/4 cup sour cream
a squeeze of lemon juice
1 cup frozen berries
icing sugar for dusting
Method
Preheat oven to 160°C (320°F). Grease 12 muffin holes or a standard cake tin.
Cream butter. Add sugar and vanilla and beat well.
Beat in eggs one at a time. Add sifted flour and mix well, then add the sour cream and lemon juice and mix until combined.
Fold in berries.
Spoon into muffin holes, filling 3/4 of the way. Alternatively, spoon into the prepared cake tin. Bake muffin sized cakes for 30 minutes or until golden and cooked through, or cake for 40 minutes to 1 hour until golden and cooked through.
Invert, cool and dust with icing sugar to serve.
Melissa Goodwin is a writer and the creator of Frugal and Thriving who has a passion for living frugally and encouraging people to thrive on any budget. The blog is nine years old and is almost like her eldest baby. Prior to being a blogger and mum (but not a mummy blogger), she worked as an accountant doing other people's budgets, books and tax.