How to Batch Cook Without Wasting Your Whole Weekend
This website may earn commissions from purchases made through links in this post.
Use the cook once, eat twice menu plan to fill your freezer with home-cooked meals in only 10 minutes a day. Easy batch cooking that saves time and money.
The bad news is that Jamie Oliver didn't appear on my doorstep to be my personal chef this week.
You're totally shocked, right?
Me too.
I mean…I keep putting it out there, but the universe doesn't seem to be listening in on my fantasies.
This is where meal prepping comes to the rescue.
Preparing ready-made or easy-to-cook meals ahead of time takes the pressure off weeknight cooking and gives you the best of both worlds – nutritious, frugal, homecooked meals, and being able to save time on food prep during the working week.
The downside of meal prepping is that it takes time out of your weekend.
For me, the idea of once a week or even once a month cooking is appealing, I like having a freezer full of homemade meals, until I think of all the work of planning, shopping, preparing, and cooking all that food at once.
I don't want to spend all weekend in the kitchen making meals for the coming week.
That's where the cook once, eat twice method of meal preparation comes to the rescue. It does mean a little more work on some weeknights. But you get to have other weeknights stress-free and your weekends free as well.
Here are the five steps you need to take to fill your freezer with healthy, homemade meals in only a few extra minutes a day.
The Cook Once, Eat Twice Menu Planning Method in 5 Steps
The short version is this: cook extra and freeze the leftovers.
Revolutionary stuff!
So if you're hiding in the bathroom, sneaking a little social media time while the kids aren't looking (which is me, often), you've got the crib notes.
If you've got a few extra moments before they find you, read on.
1. Create a List of Freezer-Friendly Meals
The first step is to plan a week's worth of freezer meals that you want to cook.
You could plan a fortnight or even a month's worth if you're amazing (I have not reached that level of amazing), or you can plan to cook just a few freezer meals this week, to cover busy nights next week.
There are a bazillion freezer-friendly recipes on the web. Slow-cooker meals are excellent because it saves time today as well as next week! And stews are the type of food that tastes better as leftovers.
Here are a few of the meals we freeze:
2. Buy Enough Ingredients to Double Each Recipe
Or triple each recipe. The bigger the batch, the more nights you get off!
As you write your menu plan, keep a running shopping list of everything you'll need for the week and double the quantities.
If you're worried about cost, it's probably not going to cost you double the grocery amount, because you can make the most of the bulk discounts.
For example, rather than getting two tins of tomatoes for your dish, you can get the large tin and save. You can buy a whole bag of onions instead of one or two – keep any extra in the pantry for later in the month. Getting a 2-kilo discount on mince and save in the long run.
And if you already buy your onions by the bag, your carrots by the kilo and your mince in bulk to save, it's not going to cost you any extra!
3. Cook Each Night for a Week
It only takes an extra couple of minutes to chop some extra veggies or brown some extra mince for a double batch of dinner. But those extra 5-10 minutes tonight will give you a whole night off cooking another time.
Each night, cook the meal on your menu plan in a double batch and freeze the leftovers (sometimes we just reheat the leftovers the following day – both work).
To make THIS week easier, if you have some extra time tonight, chop the veggies you need for tomorrow night's meal or the whole week.
For example, chopping an onion for tonight's meal? You've already got the knife and the chopping board dirty, so take an extra 2 minutes to chop enough onions for the whole week.
It will save you from having to get the board out later on (saving washing up time as well!)
4. Freeze in Batches
Before you eat, divide the meal into two (or more) portions and set aside the extra to cool before freezing. That way, your hungry teenagers don't think your highly-organised super-mum dinner is a second helping free-for-all.
I've tried many different methods to freeze food without using disposable plastic, and while Tupperware containers work fine, I go back to zip-lock bags again and again because they freeze flat and take up a lot less room in our tiny freezer.
Spoon your meal into your zip-lock bag (or container of choice) label it with the contents (super important, it all looks the same once frozen) and write the date on it.
For things like the pie or lasagna that isn't liquid like a stew, wrap it well in foil and label it with the contents, date and reheating instructions (for example, reheat in foil without defrosting at 180°C). Reheating instructions allow you to delegate the task to a partner or older children.
Foods like homemade chicken nuggets can be flash-frozen before storing them in a bag or container. Reheat in the oven without defrosting as you would store-bought.
You might also like: Meals From Leftovers
5. Have the Next Week Off!
You now have a really big decision to make: which nights are you going to put your feet up and relax knowing dinner is in the bag (er, freezer)?
You can:
recycle last week's menu plan and have the whole week off – your grocery bill will be TEENY TINY this week.
use the meals as you need to on busy days and cook as usual on the other nights.
Your frozen meals will last around 2 – 3 months in the freezer. So if recycling last week's meal plan seems way too boring, you can have a week off next month.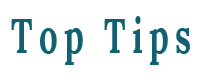 Serve with a side salad for an easy, fuss-free side.
These frozen meals also make good backup meals on days when you're sick, the unexpected pops up, or you're having one of those everything has gone to hell, and I want to curl up in a little ball – I'm not cooking dinner! Where's the wine? kind of days.
(Please tell me I'm not the only one who has those days!)
Having to feed the family every single night is a big job. You deserve the night off! The problem is, in the absence of Jamie Oliver, or a partner with culinary flare, the other option is takeaway. Takeaway is convenient, but it can be a drain on the wallet if relied on too much.
The alternative for eating healthy while saving time and money is to batch-cook meals to freeze. The cook once, eat twice method is the EASIEST way to batch cook freezer foods and save.