9 Ways to Save Money on Christmas Food
This website may earn commissions from purchases made through links in this post.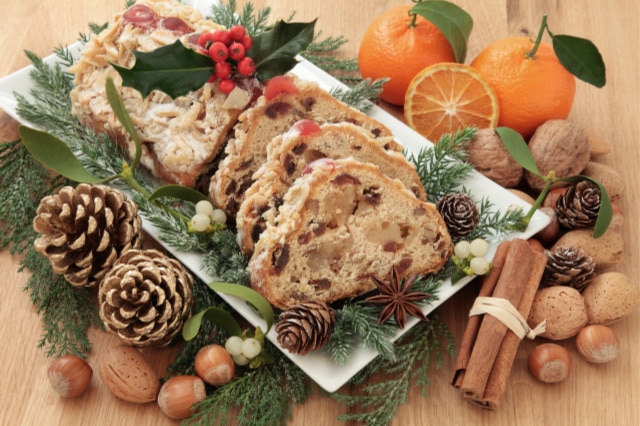 Christmas is all about food and feasting. But what if you're on a budget? Here are nine ways to save money on Christmas food and still enjoy a wonderful Christmas.

Christmas dinner has always been a big affair in our family. Roast turkey and roast pork along with all the trimmings. And later, Christmas pudding.
Two years ago I took over the cooking of the Christmas meal (well, I exaggerate, mum still did some most of it). After a long day in the kitchen cooking and washing dishes, I promptly decided that this is one Christmas tradition that can be laid to rest.
"We'll have a simple fare, this year," I announced to mum. And as mum is hosting Christmas this year, she was more than happy to agree.
On alternate years, we spend Christmas day with hubby's extended family, and the Christmas meal is more of a casual bring-a-plate affair – one only has to provide a salad or a dessert or a BBQ chook. This makes Christmas dinner easy and inexpensive for everyone involved, including the host, but no less enjoyable.
Entertaining during the Christmas season can be almost as expensive as gift-giving, especially if you are hosting dinner for a crowd. Here are some ways to keep the cost of the Christmas dinner to a minimum, while still serving up a feast that celebrates the special occasion.
9 Ways to Save Money This Christmas on Food
Don't forget to factor food into your Christmas budget. Here are nine ideas to keep the food budget down.
1. Set a budget and stick to it
It can be easy to go overboard at Christmas. Decide in advance how much you're willing to spend on food and entertainment and pay cash not credit in order to stick to your budget.
2. Keep it simple
Christmas dinner doesn't have to be a feast worthy of the cover of Gourmet Traveller magazine. Whether it's a roast, or prawns on the beach, a simple meal, using seasonal ingredients, will taste delicious without costing a fortune.
3. Plan your menu in advance
Write out your Christmas menu, everything from drinks and nibblies to dessert and coffee and then write another list of everything you will need for the day. This will not only save your sanity, but you can also decide whether your menu plan fits your budget.
4. Track prices and time your purchases
Now that you have a Christmas day menu plan and shopping list, you can watch the store prices and buy items when they go on special. Meats can be purchased ahead of time and frozen. Nibbles and drinks can also be purchased when discounted and stored for the big day.
5. serve 5-star portions
The Christmas meal doesn't need a belt-loosening, stuff yourself silly kind of fare. Just enjoyable.
Most of us worry about Christmas dinner going to our waist. Just as importantly, we don't want food to go to waste either. Combat both possibilities by cooking and serving adequate instead of large portions. Guests can always go back for seconds and you can utilise the leftovers.
6. cook from scratch
Convenience foods save time, but they add up. Save by making your own nibbles and stuffing; buy fresh seasonal fruit and vegetables and prepare them yourself.
7. Scale back on the nibbles
There's nothing worse than not being able to enjoy a lovingly prepared meal because you're full of peanuts and potato chips. Nibbles can be pricey, so serve a small selection of choice appetisers to leave room for the main attraction.
8. Ask your guests to bring a plate
Apparently, bringing a plate is an Australianism – a beaut idea, which means it probably originates in New Zealand.
A family friend tells of when she was asked to bring a plate to a function, not long after she moved to Australia.
So she brought a plate.
In fact, she brought one for each of her family, thinking the host must be short on crockery.
Asking your guests to bring a plate means the burden of hosting a large Christmas meal doesn't fall one just one person. In our family, the host organises a list of general dishes ('salad' or 'dessert' for instance), and everyone picks out what they will bring. That way you make sure that not everyone turns up with half a dozen bread rolls.
9. Drinks
The easiest way to save on drinks is to ask your guests to BYO. Alternatively, start early and keep an eye out for specials on both alcoholic and non-alcoholic beverages. These can be stored months prior to the day.
Punch is a great way to serve alcoholic beverages because the cheaper juices stretch the more expensive alcoholic drinks further and may even help deter Uncle Bob from singing carols in his underwear.
Christmas dinner doesn't have to blow the budget, even if you're feeding a crowd. Plan ahead, buy food on sale and cook simple foods from scratch and you will have a feast for the occasion without the New Year budget hangover.
What are you having for Christmas dinner this year?