How to Hide Lentils in Food to Save Money and Eat Healthier
This website may earn commissions from purchases made through links in this post.
Lentils are a cheap and nutritious addition to any diet. But if you're feeding a fussy family who isn't keen on lentils, how do you eat more? By sneaking them in! Here's how to hide lentils and enjoy their benefits.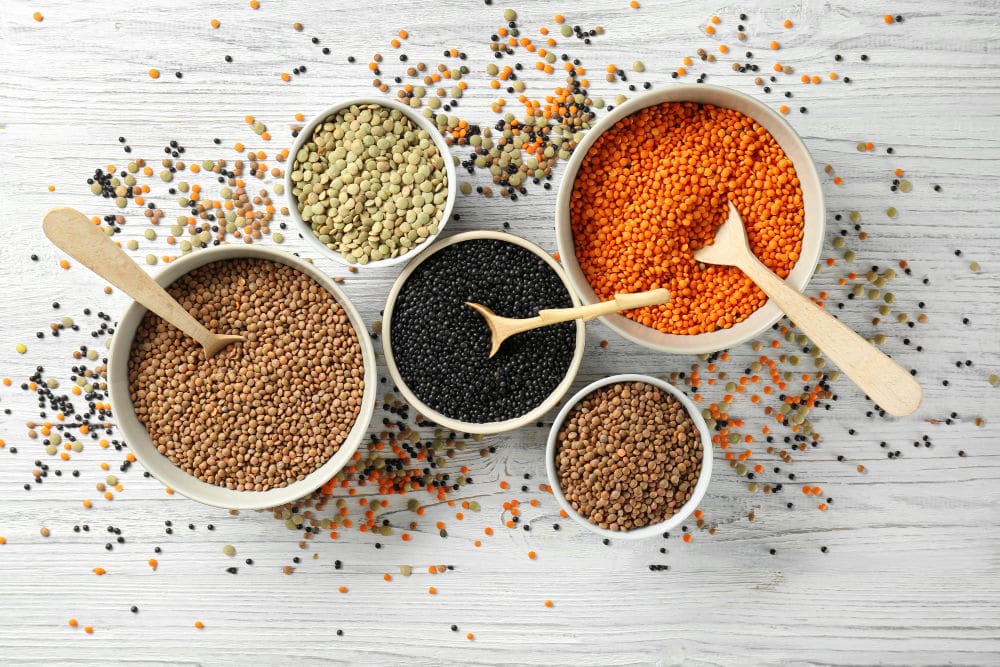 Love them or hate them, lentils are inexpensive and a great source of protein, fibre, vitamins and mineral. So how do you get them into the diet of dissenters? Here are some ways of feeding the family red lentils without them even knowing.
Benefits of eating more lentils
While I think lentils are delicious (I particularly like them for breakfast with spinach and a fried egg), if you need convincing, here are four great benefits to eating more lentils:
1. Lentils are a great source of fibre, which is essential for keeping you regular. 1 cup of lentils gives you about 16 grams of fibre depending on the variety. It is recommended that adults eat around 25-30 grams of fibre a day, so lentils go a long way in making sure you get enough fibre. Because they are also high in protein and iron, they are also an important part of a vegetarian and vegan diet.
2. You don't need to be a vegetarian to enjoy lentils, though! Stretch meat by substituting a portion of meat with lentils. This works well in dishes using mince or stews.
3. Lentils are cheap while also being nutritious, making them great value for money. Save money by eating less meat and more lentils.
4. Lentils are flexible. From soups to stews to meat substitutes and even chocolate brownies, you can make lots of different meals from lentils.
The different types of lentils
The four main types of lentils are:
brown lentils
green lentils
red or yellow lentils
specialty lentils
Brown and green lentils are similar although green lentils come in a variety of sizes. Green lentils have a stronger nuttier flavour than brown. Because they hold their shape well, both green and brown lentils are good for casseroles, salads, soups, side dishes and stews as well as veggie burgers and vegetarian "meat" loaf.
Red or yellow lentils are usually sold "split" which just means sold in smaller pieces. These lentils tend to turn to mush when cooked, which makes them ideal for stews and soups and traditional Indian dahls.
Specialty lentils include black beluga lentils and puy lentils. These are usually served as part of a salad or side dish.
Dry v canned lentils
Brown and sometimes green and puy lentils can be bought pre-cooked and canned as well as dried.
The benefit of having a tin of lentils in the pantry is it saves time. The downside, however, is that tinned lentils are generally more expensive than dried lentils and they can sometimes be high in sodium. Also, you have the extra waste of the tin as well as the possible exposure to BPA.
Dried lentils, on the other hand, are marginally less convenient because they need to be cooked. They are however cheaper.
Unlike dried beans, lentils do not require soaking. Some people argue soaking lentils makes them more nutritious, but I couldn't find any evidence that backs this claim. Soaking can cut down on cooking time and may possibly make them easier to digest.
How to prepare and cook dried lentils
While you don't need to soak lentils, it is a good idea to rinse through them and pick through them for stones. Stones are rare, but it's still possible and chomping down on a stone by accident isn't good for the old pearly whites.
To cook, place the rinsed lentils in a pot of water and bring to the boil. Simmer until cooked through. Brown and green lentils take approximately 35-45 minutes. Red lentils take approximately 10-25 minutes. Drain lentils once cooked.
If adding to soups or stews, add brown and green lentils 40 minutes before the end of cooking and red lentils 20 minutes before the end of cooking.
Freezing cooked lentils
You can get similar convenience from dried lentils (green or brown) as canned by cooking them up in a big batch and freezing them for later.
To freeze lentils, first, slightly undercook them so that they retain their texture after freezing.
Next, drain them well and let cool. Excess water will make them go mushy in the freezer.
Spread the cooked lentils on a tray lined with baking paper and place the tray in the freezer.
Once the lentils are frozen, transfer them to a freezer-safe container or bag. Label and store in the freezer for up to 3 months.
Alternatively, you can freeze directly in containers in portion sizes.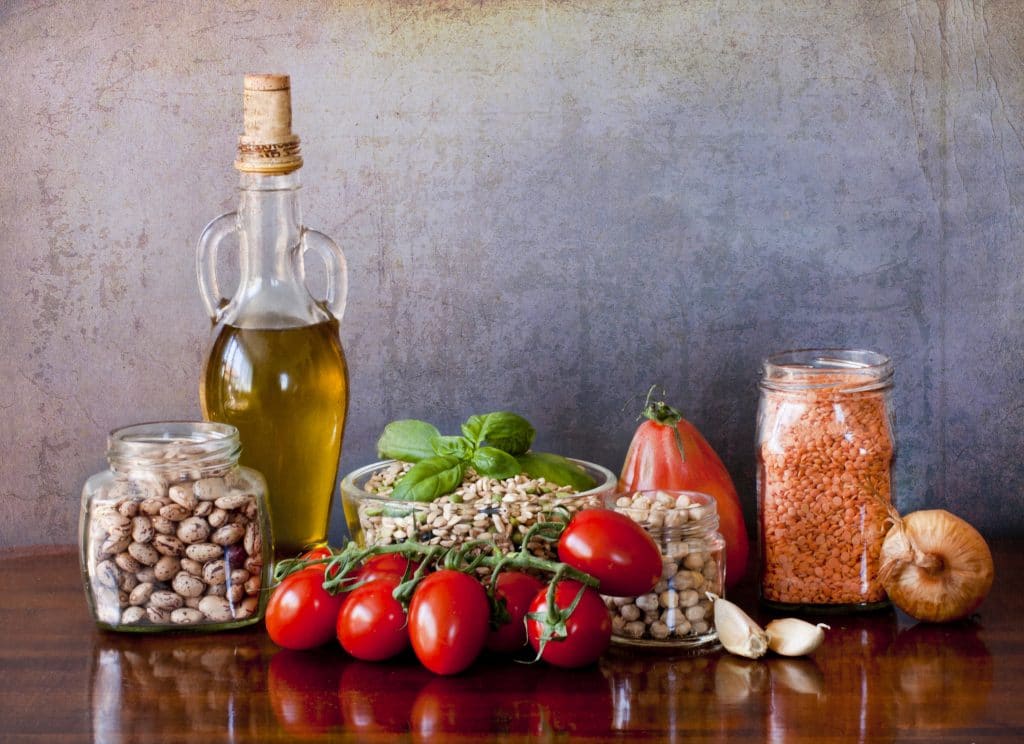 10 Ways to Hide Lentils in Food
If you're wanting more lentils in your diet, but your family is less than thrilled about the idea, you can 'hide' lentils in various meals without anyone being the wiser.
Mince dishes are a great candidate for hidden lentils. Substitute 1/4 -1/2 of the mince with cooked lentils. This increases the fibre in the meal and reduces the cost at the same time, making a small amount of meat go further!
One of my favourite meals that highlight this idea is the Persian dish Adas Polow. It's a mixture of rice, mince and lentils along with spices and sultanas. A friend from Iran serves it when we visit her house and it's not only delicious, it's a great example of a traditional frugal dish.
Here are 10 ideas for hiding lentils:
Substitute some of the mince in rissoles or burger patties with cooked red lentils. Mix well so that the lentils are indistinguishable from the mince.
Bulk up spaghetti bolognese with cooked red lentils.
Bulk up Nachos or Tacos with cooked red lentils or add to chilli con carn.
Use to casseroles, stews, pie fillings or tangines as a filler
Add cooked red lentils to savoury mince bake or lasagne
Use cooked red lentils in sausage roll filling.
Add to shepherds or cottage pie.
Use in curries (vegetarian or with meat).
Add to vegetable soup, especially those that are blended and have spices like carrot and cumin soup.
Combine cooked red lentils with roast vegetables and garlic. Blend and serve as a dip for bread and crudités or a spread on toast or with meats.
Save Money on the Groceries eBook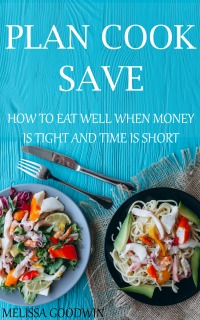 For more ways to save money on the groceries, check out the eBook Plan Cook Save: How to Eat Well When Money is Tight and Time is Short.
*Learn how to set the right grocery budget for your circumstances.
*Find out the easiest and quickest way to reduce the grocery bill.
*Discover a meal planning strategy that will only take you a couple of minutes a week but will save you hours.
JOIN THE NEWSLETTER