Vegetarian nachos make a healthy and relaxed Friday evening summer meal.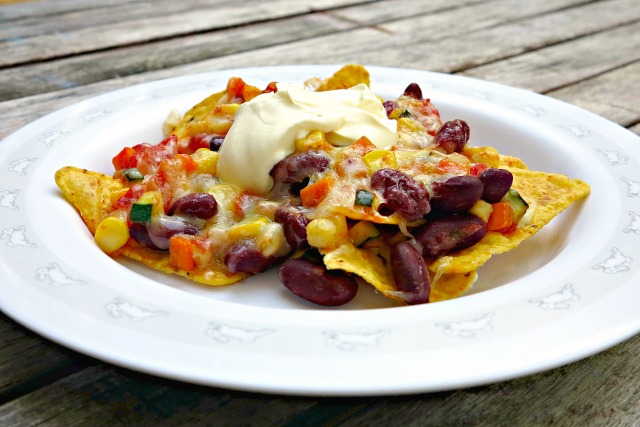 Sitting outside in the cool breeze, sipping on some homemade ginger beer and eating nachos.
With fingers.
This vegetarian version is particularly summery as it is full of seasonal vegetables.
My three-year-old, who is going through a picky stage and who insists he does not like zucchini, will devour this dish and then ask for seconds. To make it kid-friendly, I just leave out the chilli.
And my meat eating hubby also enjoys this dish. He was sceptical at first, but then declared he liked it better than the beef version.
I like it because it's inexpensive and easy, and I can make it ahead of time and just assemble and grill before serving.
And so vegetarian nachos make a regular appearance on our menu plan.
This dish was inspired by a recipe from an online wholefood course that I took a couple of years ago. The original recipe used salsa, so to make this dish even easier, you can substitute the tomato, vinegar and sugar combo for pre-made salsa, but I like making it from scratch and knowing there are no hidden suspect ingredients.
Vegetarian Nachos
Serves 4
Ingredients
1 onion, finely diced
1 – 2 cloves of garlic, crushed
2 carrots, diced
2 zucchinis, diced
1/2 red capsicum, diced
1 tsp. cumin
1/2 tsp. oregano
chilli powder to taste (optional)
1 cup of corn kernels
2 cups of cooked beans (or 1 tin – kidney, black, pinto, adzuki etc.)
4 fresh tomatoes, chopped or 1x440g tin chopped tomatoes
1 tsp. sugar
splash of vinegar to taste
1 packet of corn chips
grated cheese, sour cream, guacamole to serve
Method
Sauté onion in a large pan a little oil until translucent. Add garlic and sauté for a few more seconds.
Add carrot, zucchini and capsicum and sauté for 5 minutes. Stir in cumin and oregano and chilli if using.
Add tomatoes, corn, beans, sugar and vinegar. Season with salt and pepper. Taste and adjust vinegar and seasonings to taste.
Simmer filling for 5 more minutes or until tomatoes have reduced and vegetables are tender.
Lay corn chips on a heat-proof plate. Top with the vegetable mixture and then grated cheese.
Grill under a griller until cheese is melted and golden.
Serve with sour cream and guacamole.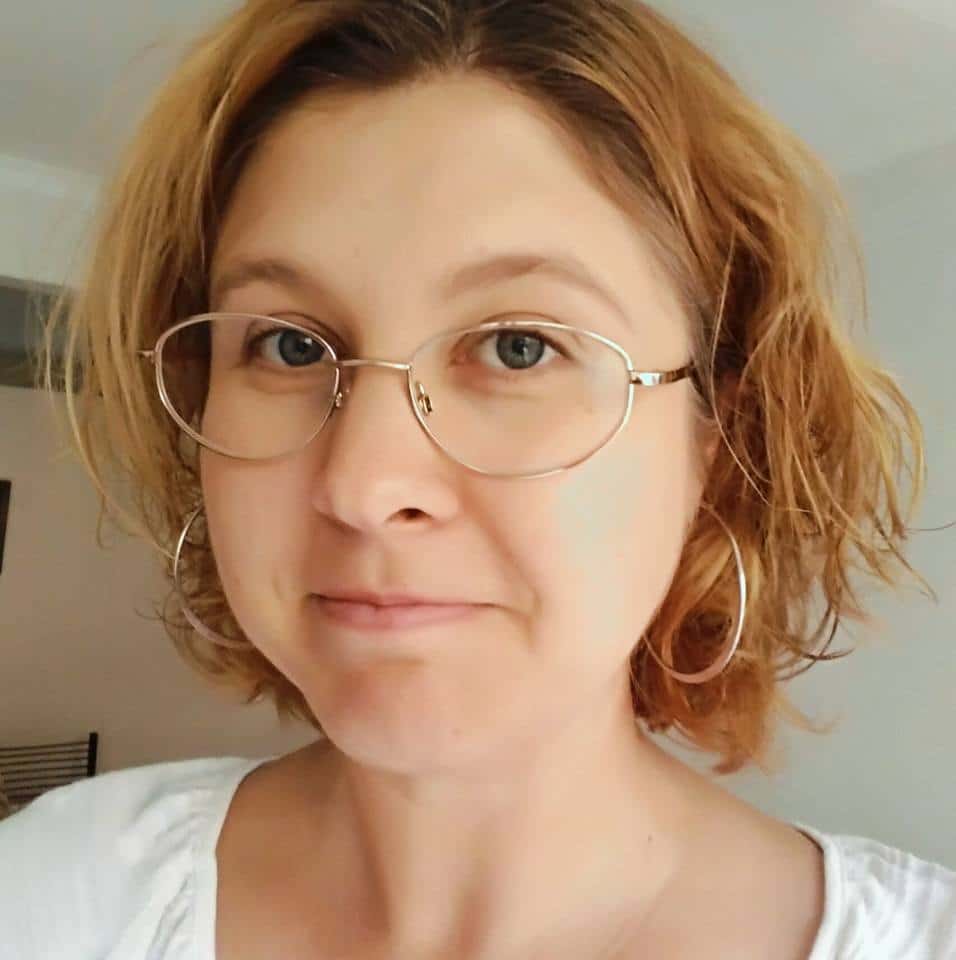 Melissa Goodwin is a writer and the creator of Frugal and Thriving who has a passion for living frugally and encouraging people to thrive on any budget. The blog is nine years old and is almost like her eldest baby. Prior to being a blogger and mum (but not a mummy blogger), she worked as an accountant doing other people's budgets, books and tax.