This Rosemary Olive Damper is a tasty twist on an old Australian classic.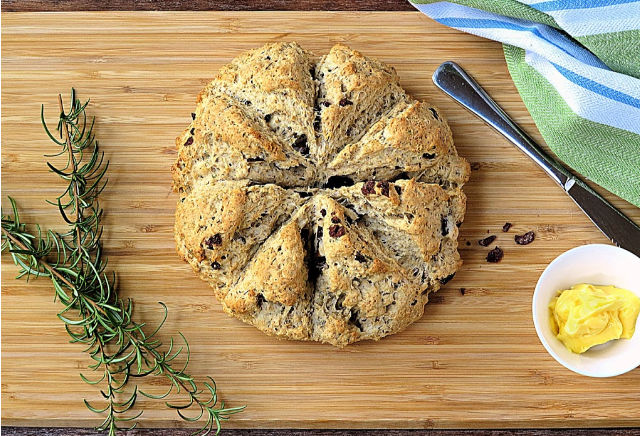 Damper is the traditional soda bread of the Australian swagman who spent weeks at a time in remote areas with only basic rations.
It used baking powder as a leavening agent rather than yeast and was traditionally cooked in the ashes of the campfire.
While this damper is a savory bread with plenty of flavour from the rosemary, olives and garlic, traditional damper was made plain and served with "Cocky's Joy", which is the old bush name for Golden Syrup.
When I was a young Brownie, we would make damper at camp by wrapping the dough around a stick before cooking it over an open fire. The hole left when we removed the stick was with butter and golden syrup. This beats fine dining any day!
You can glam up damper with just about anything you have on hand: chopped spinach, grated Parmesan or sharp cheddar, crumbled feta, sun-dried tomato, grated vegetables like zucchini or carrot, cooked onion (caramelised onion would also be nice) chopped cooked bacon, dried thyme…lots of ways to make a simple bread shine.
Pair this bread with a with a soup for a filling winter meal. Try this easy slow-cooker pumpkin soup.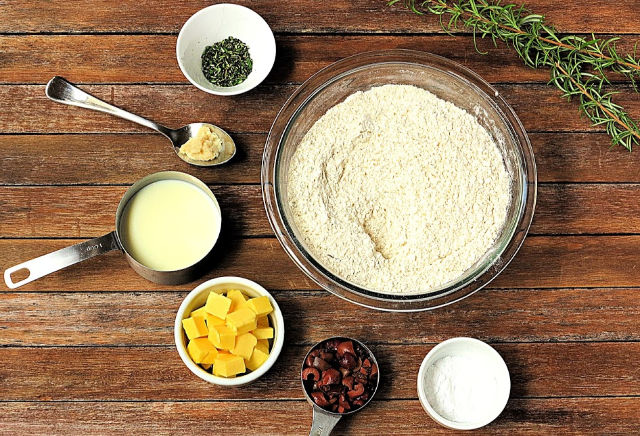 Print
Ingredients
3 cups wholemeal flour (plain or self-raising)

3 tsp. baking powder (don't add if you're using self-raising flour)

60g butter, chopped

2 Tbsp. fresh rosemary, chopped

2 tsp. chopped garlic (2 cloves)

1/3 cup pitted and chopped olives

1/2 cup milk

enough water to make a dough
Print
Directions
Preheat oven to 220C or 200C fan-forced.
Rub butter into flour an baking powder until the mix resembles fine breadcrumbs.
Gently mix in the rosemary, garlic and olives.
Make a well in the mix and add the milk. Knead the milk into the dough.
Gradually add water, kneading between each addition until you have a dough consistency.
Turn dough onto a baking tray. Slash the top with a sharp knife and bake for 40 minutes or until the bread sounds hollow when you tap the bottom.
Serve with butter or a good olive oil.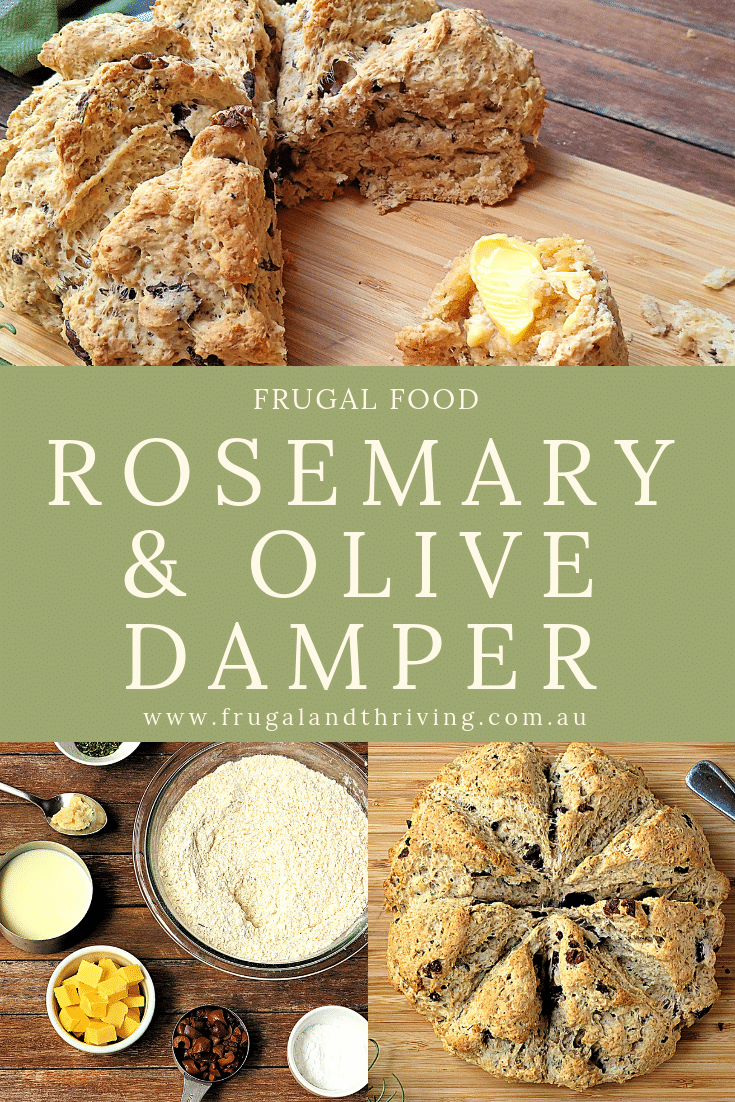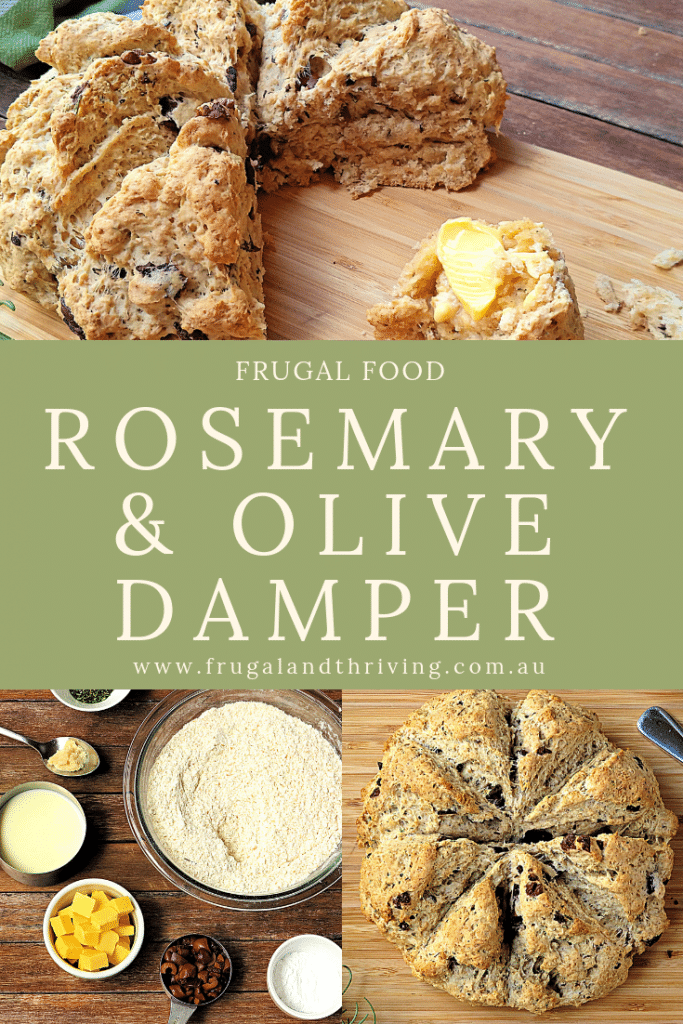 Melissa Goodwin is a writer and the creator of Frugal and Thriving who has a passion for living frugally and encouraging people to thrive on any budget. The blog is nine years old and is almost like her eldest baby. Prior to being a blogger and mum (but not a mummy blogger), she worked as an accountant doing other people's budgets, books and tax.