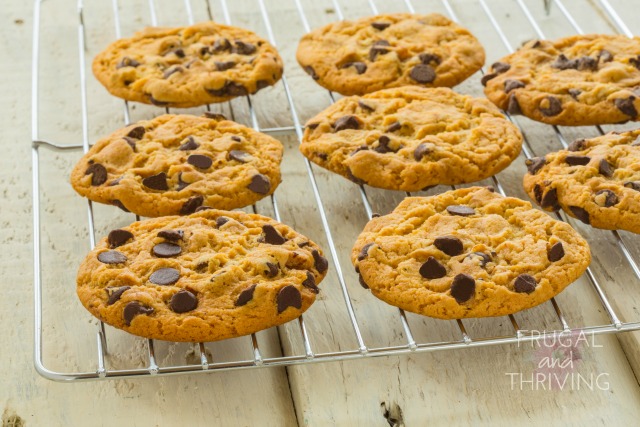 What makes these cookies so good is brown sugar instead of white. It gives the biscuits a deeper more caramel-like flavour than the artificial flavour of white sugar. Double this recipe and freeze half for later, if you can. Makes 16
Ingredients
125g butter softened
1 1/4 cup brown sugar
1 tsp vanilla
1 egg, beaten
1 1/2 cups plain flour
1/2 tsp baking powder
1 1/2 cups chocolate chips
Method
Preheat oven to 180°C (350°F) and grease a baking tray (cookie sheet).
Cream butter and sugar. Beat in vanilla and egg. Stir in sifted flour and baking powder until just combined. Stir through chocolate chips.
(At this point you can form the mixture into a log and freeze for later. Just slice into 1 cm thick rounds and bake.)
Place spoonfuls of mixture onto baking tray, allowing room for spreading. Cook for 15 – 20 minutes or until golden.
Allow to cool.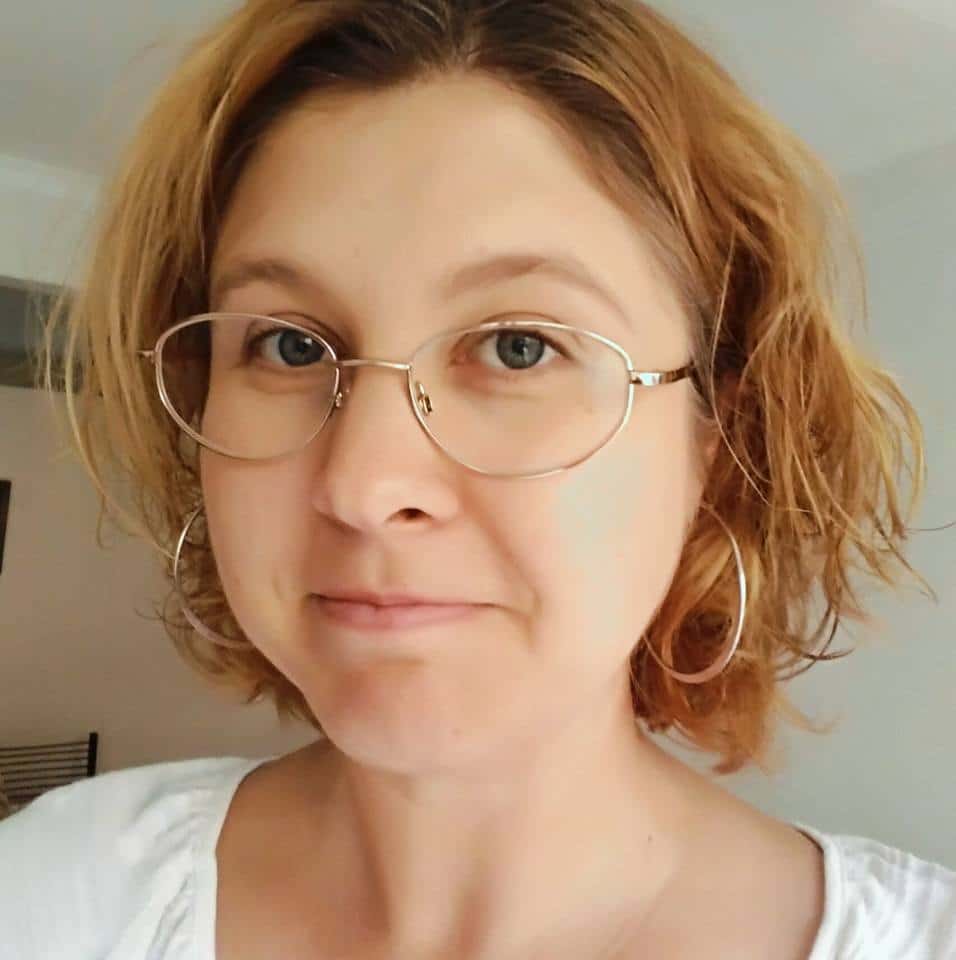 Melissa Goodwin is a writer and the creator of Frugal and Thriving who has a passion for living frugally and encouraging people to thrive on any budget. The blog is nine years old and is almost like her eldest baby. Prior to being a blogger and mum (but not a mummy blogger), she worked as an accountant doing other people's budgets, books and tax.