Make memories, not waste and avoid the stress of the busy shops and spend quality time with your family crafting Christmas decorations on a budget.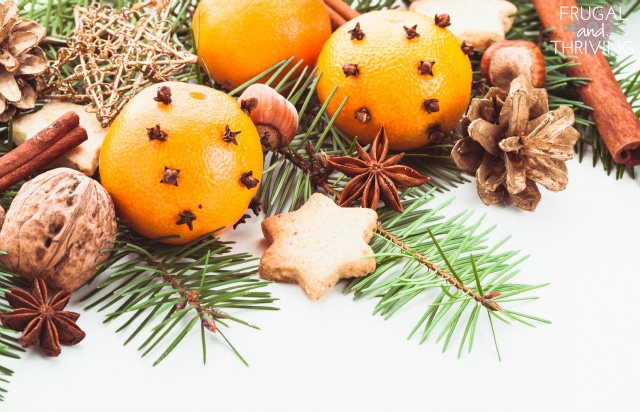 No matter how old you get, there's something magical about Christmas.
When I was a kid, one of my favourite things to do at Christmas was to stay up late, turn all the lights off and watch the Christmas tree lights blink and sparkle. We were lucky enough that dad got a real Christmas tree from work each year (living in the country makes this easier, I think). How I'd love to have a real tree again!
The TV would be off (which was a rarity when I was a kid), mum and dad would be sitting down with a cold drink, the evening air would be slowly cooling the house, and we'd watch reindeers dance across the walls as the lights cast shadows off the tree decorations.
Decorating your house is an integral part of celebrating Christmas. It really heralds in the festivities and encourages a Christmas spirit. But what if you don't have any decorations and there's no room in the budget to buy them?
Christmas can be a hard time of the year when you don't have a lot of money. If money is tight, the last thing you want to spend it on is decorations. But sometimes, when money is tightest, and everyone is feeling the strain, getting a little festive can really lift the mood of the whole family.
In years gone by, decorating the house for Christmas didn't involve spending huge amounts on plastic at the shops. Decorations were made from natural objects or handcrafted and treasured.
Reclaim some of these old traditions, save money on Christmas decorating and make memories that last for generations.
6 ideas for frugal Christmas decorating
Decorating really gets you into the Christmas spirit. Decorate on a budget and avoid a lot of plastic and waste with these six ideas.
1. Decorate with nature
The first Christmas decorations weren't shiny, plastic baubles, but were made from nature brought inside. The Christmas tree is the obvious example of this, but there's also the mistletoe, the wreath, berry garlands, dried orange garlands and orange and clove pomander balls.
And there's always pinecones of course. You can do some amazing things with pinecones, my favourite at the moment are these cute pinecone owls, which I shared on Facebook the other week.
I love the idea of a herb wreath, mostly because I have masses of rosemary in the garden. But an Australiana style wreath looks lovely too.
The great thing about decorating with nature is that's free, or very cheap, and you don't need to store it throughout the year! Not to mention the reduction in plastic.
2. Decorate with food
In the past, home-baked cookies were often hung in a tree as decoration, ready to be eaten on Christmas day. If you're not keen on having cookies hanging around your house (we have some mighty big cockroaches here in Queensland, and I don't want to encourage them), sat dough ornaments make a nice alternative and are a whole heap of fun to make with the kids.
Dried fruit and spices also make nice Christmas decorations as well as stringing popcorn to hang as a garland. If you like candy (I'm more a chocolate girl myself), then you can also use cheap candy or candy canes to decorate or make edible ornaments.
3. Make your own decorations
Decorating the house for Christmas gets you into the festive spirit, but making your own decorations makes the whole thing really special.
Your decorations may become heirlooms and the kid's homemade ones will remain special long after they grow up.
Some of my favourite frugal homemade decoration ideas include:
For more ideas on handmade decorations, check out the Frugal and Thriving ornament roundups:
4. Start a Christmas tradition
The lead up to Christmas can be just as fun as the big day. As activity ideas for our advent calendar, we spend time together making decorations for the tree.
But we also have a tradition (also part of the advent calendar) that each year each child is allowed to pick one decoration for the tree. We go to Myer, where the decorations are delightful but too pricey to buy a whole bunch!
The kids are given a budget and away they go. I try to time it for a day when they have 25% or 50% off decorations (which is pretty much all the time), so we can get something really nice, but within our budget.
One or two nice Christmas ornaments a year fits within our budget. Over the years, we get a lovely assortment of decorations for the tree that have been hand-picked by each child, making it that little bit special.
5. Save at discount stores or second-hand
I'm not the biggest fan of tinsel and babbles, but we do have them (sometimes you just have to compromise with the family). Christmas decorations are a lot cheaper from discount stores like the Dollar Tree. There are a heap of ways to glam cheap decorations up – this article has some great tips for DIYing with Dollar Store decorations.
When we were first starting out, we found a heap of Christmas tinsel and tree decorations second-hand at a Lifeline store. If you have too many decorations, consider donating some before Christmas so someone else can pick them up in time for the festive season.
6. Ideas for the actual tree
If your budget is tight, focus on just getting a tree. There's nothing like a Christmas tree to make the house feel festive.
Christmas trees are pretty inexpensive now from discount stores, but if your budget doesn't stretch that far, or you would rather avoid a plastic tree, then consider some great alternate Christmas tree ideas.
My favourite is bringing a potted plant inside. It doesn't have to be a pine tree, a large potted rosemary makes a great Christmas tree and can be used all year. Any type of large potted plant will be nice with a few decorations.
Another idea is to scavenge a large fallen branch or two (make sure you get permission before picking it up). Just stick it in a bucket of sand and decorate. Our school recently trimmed the trees and I was kicking myself that I didn't bring home a branch or two. If you can't find a branch, a stick tree is a really nice alternative.
For more ideas, check out this Pinterest board on alternate Christmas tree ideas.
Decorating the home is an integral part of getting into the Christmas spirit, especially if you have children. But you don't need to spend a fortune on Christmas decorations. Consider the difference: sitting around the dining table with family, crafting some decorations or rushing around stressed with a million other people at the shops buying stuff.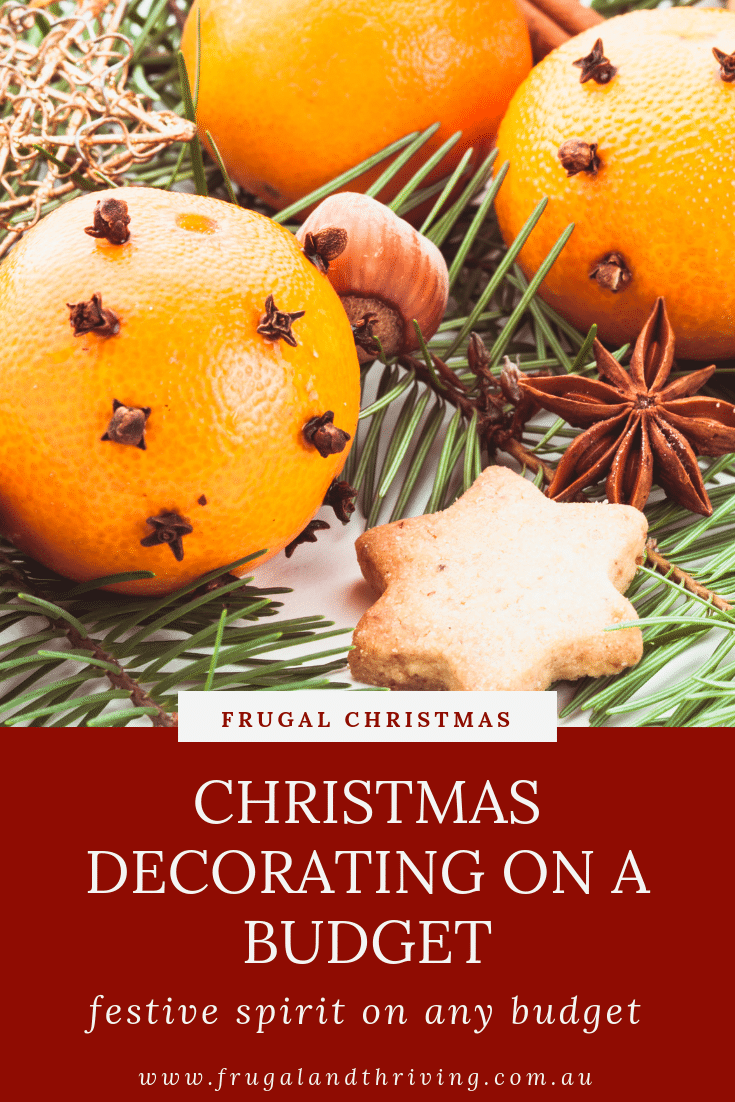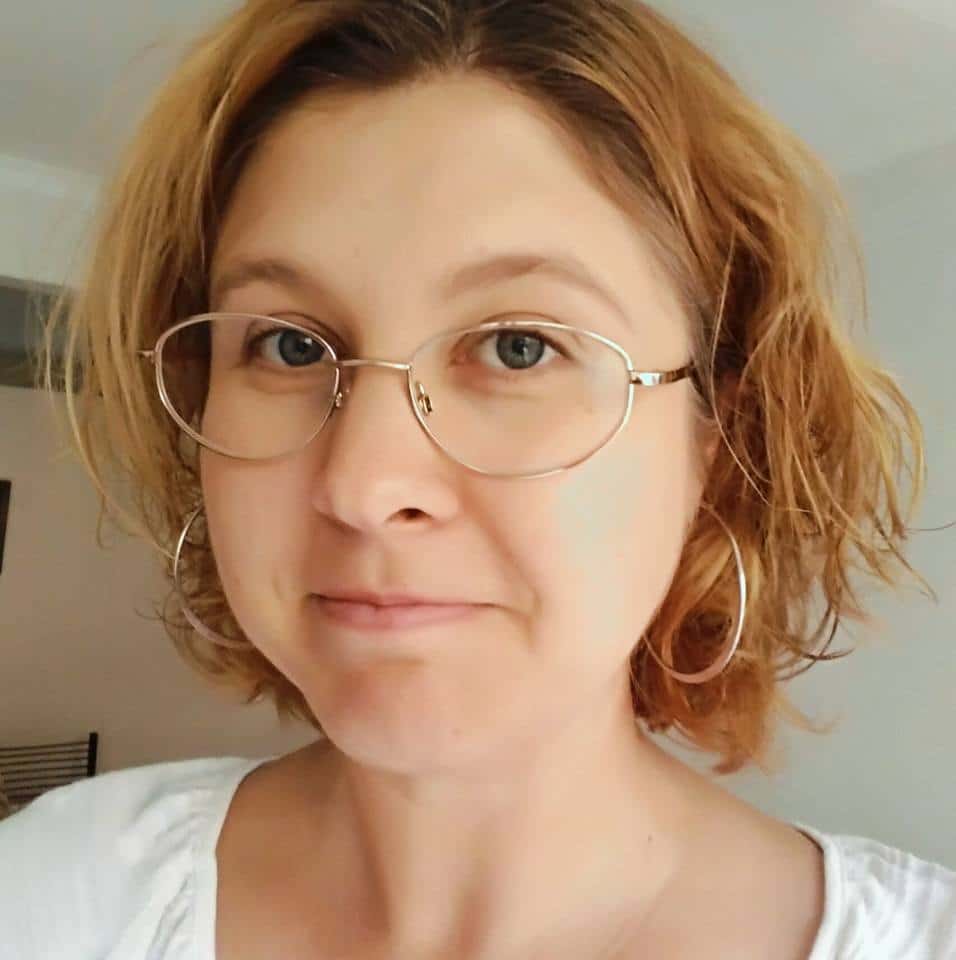 Melissa Goodwin is a writer and the creator of Frugal and Thriving who has a passion for living frugally and encouraging people to thrive on any budget. The blog is nine years old and is almost like her eldest baby. Prior to being a blogger and mum (but not a mummy blogger), she worked as an accountant doing other people's budgets, books and tax.