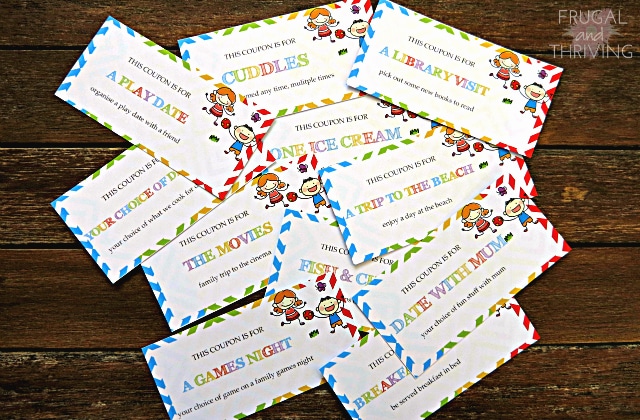 With kids, it's the simple things that really make an impact.
Gift coupons are as simple as they come, but kids love them.
Maybe it's the anticipation. The promise of lots of fun to come. Or maybe it's because they have a little power over what they can do with their time. To some extent, they can cash in an activity on demand.
But it's not just the kids that gift coupons work well for. They are a frugal stocking stuffer and they are a good way to keep the kids entertained over the summer school holidays.
Today I'm sharing the coupons I've made for our kids this Christmas. I've been playing around with the free Photoshop trial, and I've had a lot of fun creating these coupons.
I printed them out on light cardboard (by which I mean, the friendly staff at Officeworks printed them for me, since our printer broke this year). It cost $3, it would have been less than $2 if I had them printed on paper.
In case you're wondering (and to fulfil my attribution obligations), to make the coupons I used the free Square Pattern Set from Vecteezy and for the image I used the Kids vector designed by Freepik.
What do you think?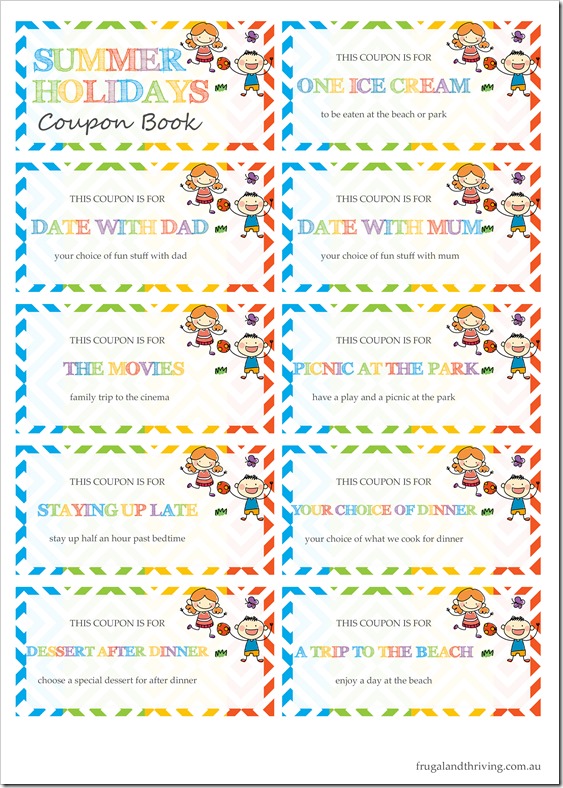 Most of these coupons are frugal, easy and things we would do over the summer holidays anyway. Having a coupon makes those activities that little bit extra special.
You may need to set limits on the coupons for your own sanity. Like only being allowed to use one a day. This extends the fun.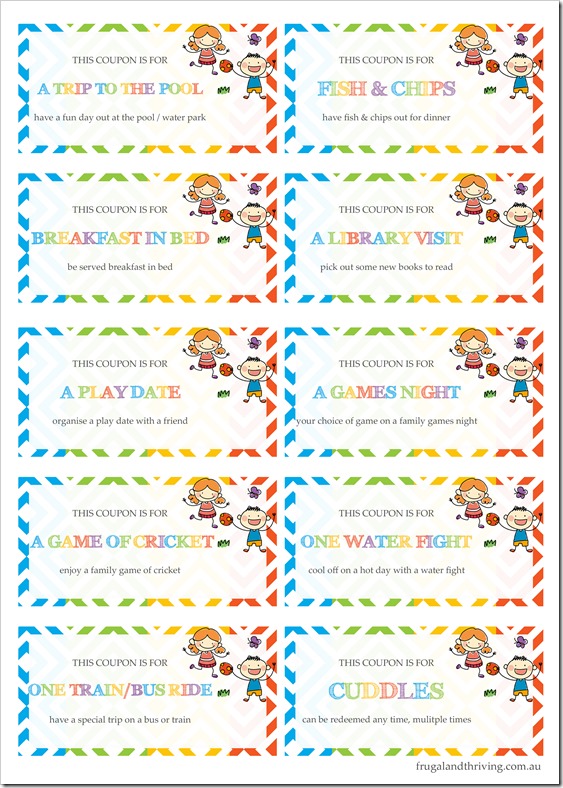 The important thing about gift coupons for kids is that it shouldn't put unnecessary stress on you.
I've made some blank coupons if you would like to write out your own. If you already had plans for this summer holiday, turn them into a coupon for a surprise on Christmas day (and something else to look forward to, after Christmas day is over).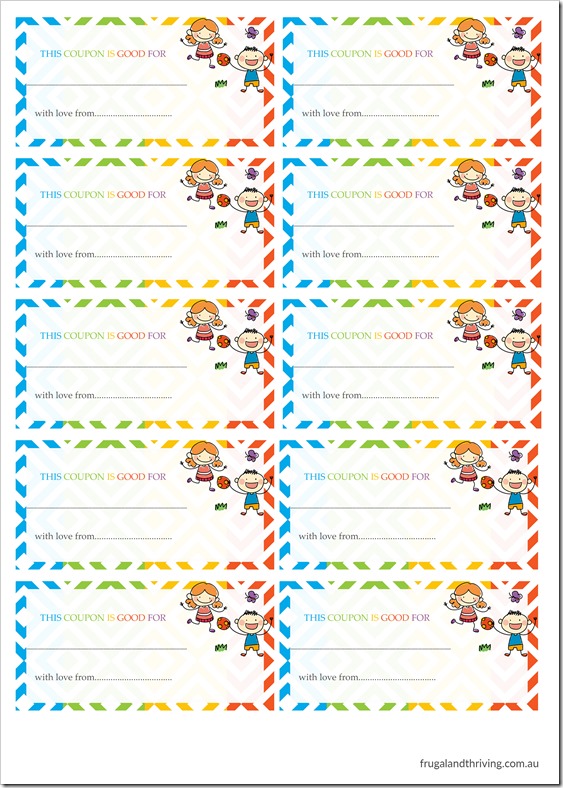 To download the files:
The files are in PDF format, simply click the links below and save them to your computer.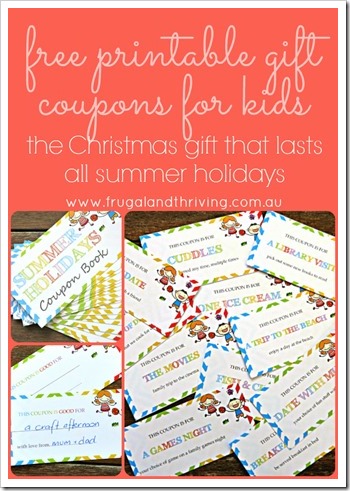 Melissa Goodwin is a writer and the creator of Frugal and Thriving who has a passion for living frugally and encouraging people to thrive on any budget. The blog is nine years old and is almost like her eldest baby. Prior to being a blogger and mum (but not a mummy blogger), she worked as an accountant doing other people's budgets, books and tax.