The menu plan said ratatouille and polenta, but I really didn't feel like cooking it. This is what I came up with instead. This is versatile: add whatever vegetables you like. A handful of Kalamata olives would go nicely. Fresh basil instead of dried tastes sensational. Add a dollop of cream at the end for a bit of, well, creaminess. We always have a little bacon in the freezer, but for a true pantry staple pasta dish, leave the bacon (and even the vegetables) out and it still tastes good.
Ingredients
1 – 2 slices of bacon, diced
1/2 onion, sliced
1 clove of garlic, crushed
1/2 capsicum, diced
1 tsp dried basil
handful of mushrooms, sliced
tin of tomatoes
pasta and grated cheese to serve
Method
Cook pasta according to packet directions
Heat frypan and sauté bacon for a minute or two. Add onion, garlic and capsicum and sauté until the onion is translucent.
Add the mushrooms and dried basil and toss for a minute or two before adding the tomatoes.
Bring to the boil and simmer for a couple of minutes to reduce the sauce slightly.
Serve on pasta top, with grated cheese.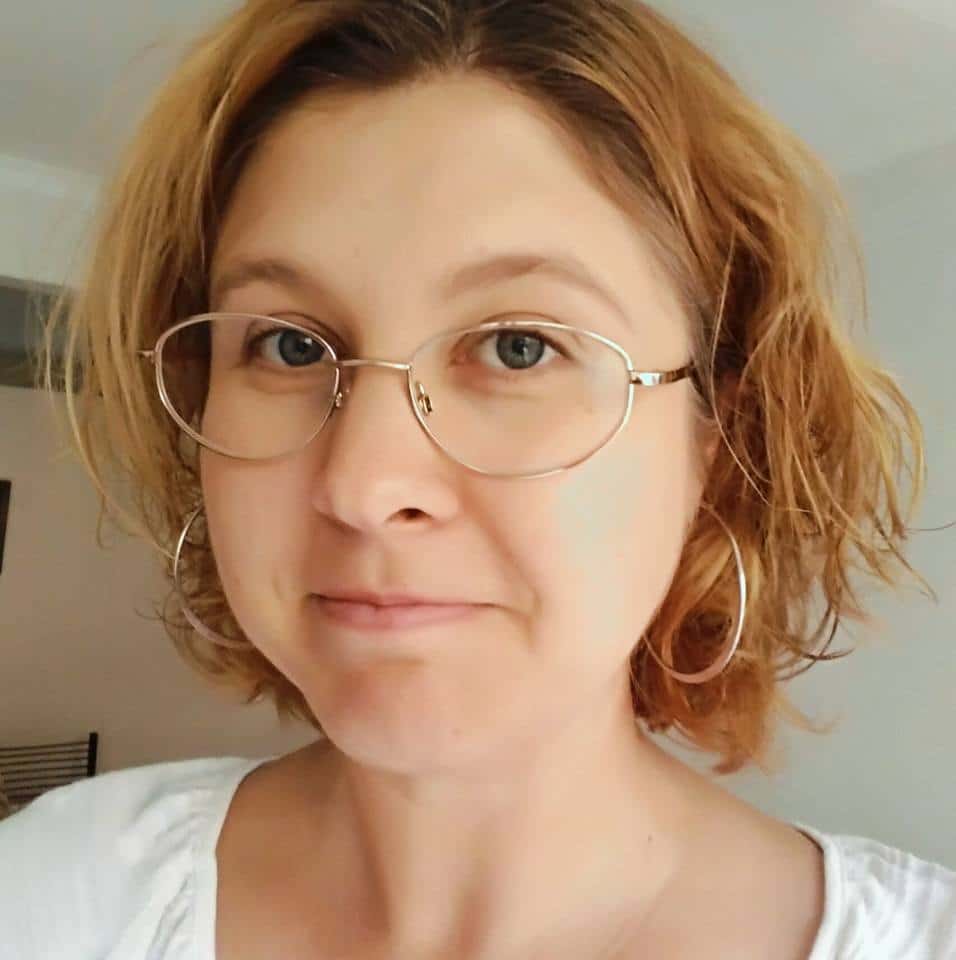 Melissa Goodwin is a writer and the creator of Frugal and Thriving who has a passion for living frugally and encouraging people to thrive on any budget. The blog is nine years old and is almost like her eldest baby. Prior to being a blogger and mum (but not a mummy blogger), she worked as an accountant doing other people's budgets, books and tax.