45 Free Things You Can Get At The Library – The Best Place to Save Money
This website may earn commissions from purchases made through links in this post.
Today's libraries have so much more to offer than just books. They are the best place to save money. Here are 45 free things at the library.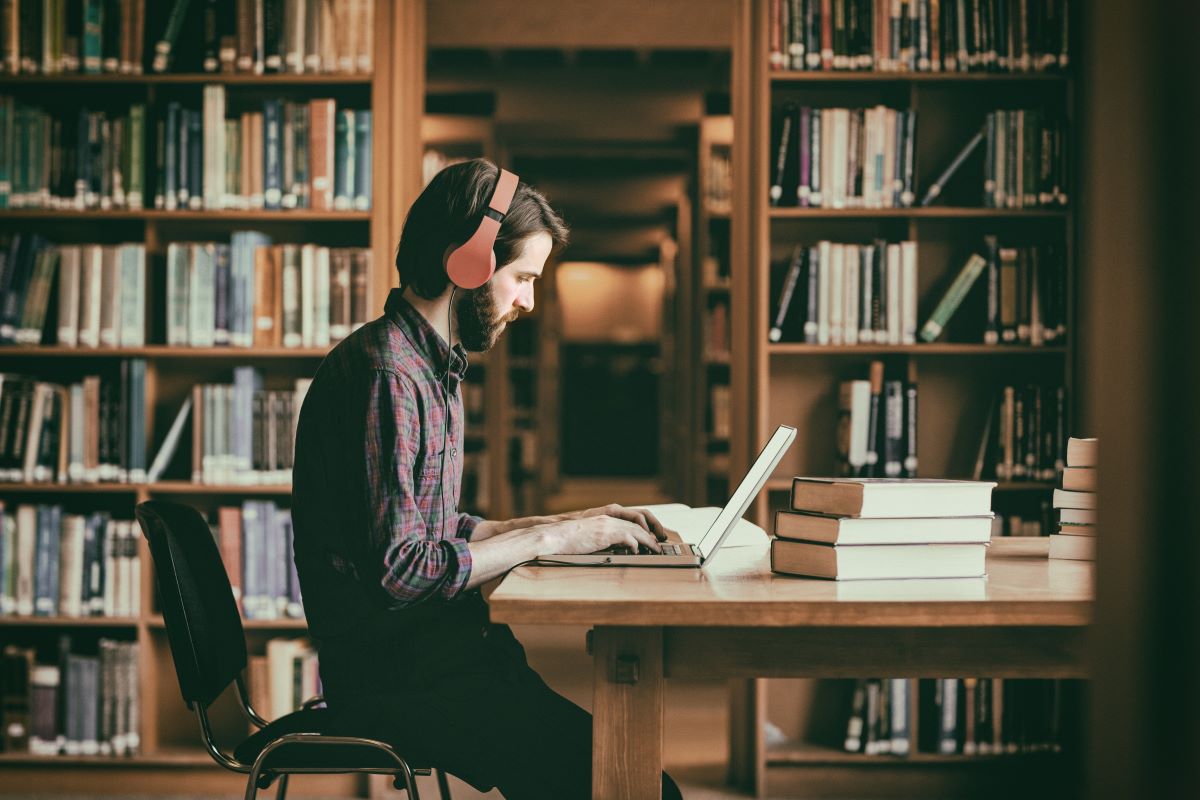 The best place to save money is at the library.
If you're looking for ways to be more frugal without missing out, I highly recommend joining your local library.
My one weakness is reading (I say that with tongue-in-cheek, plus it's a line from a movie). Give me a comfy chair, a cup of tea, and a good book any day. The problem: my book-buying budget is pretty low. The library means I can read for free.
Books are great, but if they are not you're thing, modern library services go well beyond just lending books.
These days you can stream movies, borrow games, learn Yoga, and entertain the kids, to name a few things, as well as borrow books.
I thought I would share the services offered by our library. If you haven't explored your local library, I hope this inspires you to check out what services yours provides.
Free Things You Can Get at the Library
Below is a list of all the goods and services we can get at our library. Your library will be a bit different – maybe it even offers more!
Every time I visit our library, more services are being added.
Physical Things You Can Borrow
Our library lends all of the following items. Many of these items can also be borrowed in digital format.
1. Books. Obviously. I want to emphasise the power of books, both fiction and non-fiction – you can learn so much from books – all for free.
2. DVDs. Prefer to use a DVD player? Then you can borrow movies to watch from the library.
3. Music CDs. As with DVDs, the library lends music CDs to listen to.
4. Audiobooks. Our library still provides a range of audiobooks on CD for those who prefer, but the online range is more extensive.
5. Magazines. Save on the cover charge and read your favourite magazines for free. You can usually only read the latest magazine in the library but borrow older copies to take home.
6. Newspapers. Like magazines, you usually need to read today's paper at the library. They often stock a range of local, national, and international newspapers to read.
7. LOTE Materials. Many libraries now carry LOTE materials (languages other than English). This is great if your primary language is not English or for students learning a different language.
8. Jigsaw Puzzles. If you only like doing a puzzle once, they can start to build up if you buy them! Borrowing a puzzle is the perfect solution.
9. Board Games. Try a different board game on games night, without the cost, by borrowing a game from the library.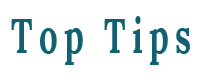 It's great to get free stuff, but sometimes we don't value what we don't pay for. I teach my kids that we have to take extra-special care of library stuff so other people can enjoy it just as much as us.
Digital Services You Can Borrow
Many of the above services are now available to borrow digitally – you don't even have to leave home.
You won't need a special device (although the Kobo Reader can connect to the Overdrive library service); you will need to download the relevant apps as suggested by your library.
10. eBooks and Comics (Graphic Novels). Read for free at any time of the day or night without leaving home by borrowing an eBook. Our library adds new releases every month.
11. Audiobooks. My kids love audiobooks; they are a great way to unwind without a screen.
12. Music streaming. Our library offers free music streaming from the Sony catalogue, Aria charts, Warner and Universal Music catalogues. Yes, Spotify is also free, but you don't get the ads with the library.
13. Movie Streaming. It's not the latest release, but you can watch free movies and documentaries through the library. Our library has many movies available, so there's something for everyone.
14. Magazines. Read all of your favourite magazines for free via your library as soon as they come out. Libby has over 3500 titles worldwide, including all you know and love.
15. Newspapers. As well as magazines, you can also read newspapers online.
14. Journal (Scholarly) Databases. Larger libraries give you free access to journal databases and journals.
15. eGames. Some libraries provide access to eGames like Minecraft.
16. eLearning. Some libraries offer free access to online learning platforms, although platforms like Kahn and Alison can be accessed by everyone.
Library Events, Workshops, Seminars
After a hiatus during 'that-time-that-must-not-be-named', in-person events are back. Here are just some of the events your library might host.
17. Author talks. Meet the author of your favourite book, listen to them speak about writing, and spend time with other like-minded people who like the same books as you.
18. Workshops and Seminars. Our library has covered everything from raising chickens, permaculture, money management, weight loss, home renovation, business marketing, parenting and how to meditate. They also have hands-on workshops, including watercolour painting, bike service and repairs, and how to write a crime fiction novel.
19. Tech Classes. Our library regularly hosts classes on everything from using your smartphone to starting a podcast.
20. Extra-curricular activities: One of the smaller libraries in our region offers daily yoga, tai chi and meditation sessions. What a nice way to start the day – followed by a coffee and a book!
21. Adult literacy classes. A great service if you want to improve literacy and numeracy.
22. Art Exhibitions. Many libraries have an art space showcasing the work of local artists.
23. Charity Events. Like the biggest morning tea. It's a good way to meet people.
24. Book Club. Our library has a range of books you can borrow multiple copies of at once to read for a book club. While this is a DIY book club option, some libraries also run book clubs.
Tech Services at the Library
25. Computers. Don't have a computer at home? Or maybe you're travelling? You can book a computer to use for free at the library.
26. Free Wi-Fi. Bring your device and use the Wi-Fi at the library for free.
27. Photocopying and Printing. Not free out at our library, but good to keep in mind if you need one-off printing or photocopying done.
28. Podcasting Booth. This also isn't a free service, but our library has built a fully-equipped podcasting booth, so if you want to start a podcast, but the set-up cost is prohibitive, this can be a cheaper way to get started.
Free Stuff For Kids at the Library
As well as books, ebooks, audiobooks, magazines, etc., that are for kids, the library also offers other services just for kids.
29. Story Time. Looking for something to do with preschool-age kids? Storytime (sometimes combined with a craft activity) is a free activity many libraries offer.
30. Baby Rhyme Time. We did this when the kids were babies – sang to our bubs with other parents. It's a great way to get out of the house and meet other parents.
31. School Holiday Activities. Our library holds school holiday activities like crafts and scavenger hunts for school-aged kids.
32. Summer Reading Competitions. Some libraries offer a reading competition with prizes for reading the most books.
33. School Holiday Workshops. Is your school-age child interested in coding? Photography? Art? Robotics? Some libraries offer school holiday workshops for kids.
34. Toy Library. A toy library is where you can borrow toys for free. This is a great way to rotate toys around at home to amuse kids without spending much money or collecting clutter.
Other Library Services
Here are some other services either our local library offers or other libraries we've visited on our travels have offered.
35. Alternate lending services. Can't get to the library or find a particular book you wanted? Libraries also offer a home-library service, mobile library, and inter-library loan, so you can read whatever obscure title you fancy.
36. Email Newsletters. Get notified of the latest titles the library has acquired so you can put them on hold, ready to read. As well as a 'great reads' newsletter, some library catalogues have a review section where you can read other people's thoughts on books.
37. Justice of the Peace. Get your documents signed by a JP for free at the library.
38. Local history and genealogy records. Get help from a genealogist researching your family history or local history.
39. Study rooms and meeting rooms. Many libraries have quiet study rooms, group study rooms and meeting rooms for hire.
40. Used Book Sales. When libraries run out of room for all the books.
41. Coffee Machine. And maybe a separate cafe where you can grab a coffee (to drink outside away from the books).
42. Garden sitting area. Many libraries have an outside sitting area to enjoy a book and a coffee in the sun. Some libraries have lovely gardens to enjoy or the occasional community vegetable garden.
43. Seed library. A seed library allows you to swap locally harvested and heirloom seeds with other avid gardeners.
44. Community Notices. Our library has a community notice board where anyone can put up a notice, but I've also seen bus timetables, community health and awareness brochures, community magazines, a free local flora and pest guide, and what's on guides.
45. Librarians. Let's not forget one of our library's most valuable resources – librarians. People who are experts at finding information and are there to help you find what you need. Our library website also has a host of links to useful resources and tools about everything from homework help for kids to small-space gardening.
The library is an invaluable place to visit and become a member if you're looking for ways to live well on a budget because you can get so many free things there. It's a great resource for learning and entertainment materials and a community place to gather and meet new people.
You might also like Seven Frugal Living Books Worth Reading.
What local library services do you use?