I've discovered the competitive sport otherwise known as bargain hunting at garage sales.
I thought the RSL club buffet line at three minutes past six was dangerous. The rush of canes and walkers towards the half-price roast is nothing compared to the flurry over well-used Fisher Price.
After being reluctant about the idea of riffling through other people stuff, we decided, 'what the heck' packed the little fella into the car and headed out into the unfamiliar world of garage sale bargain hunting.
And what a rush.
I think I've found myself a new hobby.
In all seriousness, I have to admit I was surprised at the popularity of garage sales. Maybe it's the age of eBay that makes bargain hunting so popular, but one seller told us that people circled the cul-de-sac like vultures, waiting to pick over the the bargains. When she opened the garage door at 6am the rush was almost as frantic as at the Myer Boxing Day sale.
Arrive too late it seems, and all you get are the bones.
The other thing I found about garage sales is that you have to wade through a lot of trash to find the treasures. You have to have patience (and a distracted toddler) to find the gems.
Below are the tips I've learned for making the most of garage sales.
1. Take small change
While the seller should be organised enough to have small change, you don't want to be the person buying a 50c book with a $50 note.
When we went for the first time, it was an unplanned, spur of the moment idea. And I only had our fruit and veg money in my wallet – a $50 note. So while this advice may seem obvious, I almost learned the hard way (luckily I grabbed a handful of silver out of the jar on the way out the door).
2. Plan your morning
There are often over 50 garage sales advertised in the paper, obviously we weren't going to go to all of them.
Here's the garage sale tactic we used:
Pick which garage sales you want to go to. That might be based on what they are advertising or where they are located.
Plan your garage sale route to save time and petrol (unless there is a sale you really want to go to first).
Write each sale down, their address, opening time and any necessary directions in the order that you want to attend them. Add notes of items of interest that caught your eye in the ad as a reminder of what you're looking for.
Follow your garage sale route.
Making a garage sale plan sounds a bit serious, but part of the fun lies in the thrill of the chase.
3. Go early or go late, it doesn't matter
The good stuff goes early. If you see a garage sale advertising something you really want and they open at 6am then you want to get there on opening because chances are, if you sleep in, you miss out.
On the other hand, if you're not after something specific, then later in the day is when sellers start marking stuff down just to get rid of it, and you can score a real bargain.
If you're going to garage sales just for the fun of it, it doesn't matter when you go.
4. Know what you want, but keep an eye out for a bargain
There are a few very specific things we are looking for. A cheap floor rug for the garage (we ended up buying one at the farmer's markets), cheap kid's books, pavers for the yard. But we also kept an eye out for other bargains. I've been wanting a jug for the fridge for over two years now. I picked one up (with a lid) for $1. I'm happy.
5. Be prepared
Take snacks, water, coffee thermos etc if you plan to be out all morning.
If you're looking for things like furniture, measure the space at home and write the dimensions down on a piece of paper. Take the dimensions and a tape measure so that you can make sure what you get is going to fit.
Take batteries for testing electronic items.
Take bags or boxes to carry your bargains home in.
6. Check, check, check
Check everything over before you buy it. Check inside boxes (don't assume what's on the box is what's in the box). Check to make sure things work (ask to plug electronics in and test them), check for tears, chips, breaks etc. Broken stuff isn't necessarily a bad thing, as long as you know that is what you're getting and you are happy with that.
7. Have an eye for possibility
What do I mean when I say that broken stuff isn't necessarily bad? If you're thinking of repurposing something, using part of it, or just using it for parts, it doesn't matter if it's broken.
When shopping for bargains, look at something for what it could be as well as what it is.
For example, if you're a sewer, you might not be buying that top because you want to wear it, but because you want to cut it up and make something else out of it.
Or maybe you want to unwind that atrocious jumper and knit something else.
Maybe you really want to smash those ugly dishes and make a mosaic.
7. Get savvy about finding the right stuff at the right places
You know your area. Wealthier suburbs are often going to have better quality stuff. You're not going to get baby wear at the local retirement village. Suburbs where mostly young families live are probably not where you will find antiques.
If you can only go to a couple of garage sales in one suburb, pick the suburb that is most likely to sell things you might be interesting in.
All this bargain hunting has given us a bright idea: why not hold our own garage sale? When we hold it, I will write about how it goes on the other side of the selling table.
What are your tips for finding bargains at garage sales? I'd love to hear them in the comments below.
*Photo by
macinate
, used under the creative commons licence.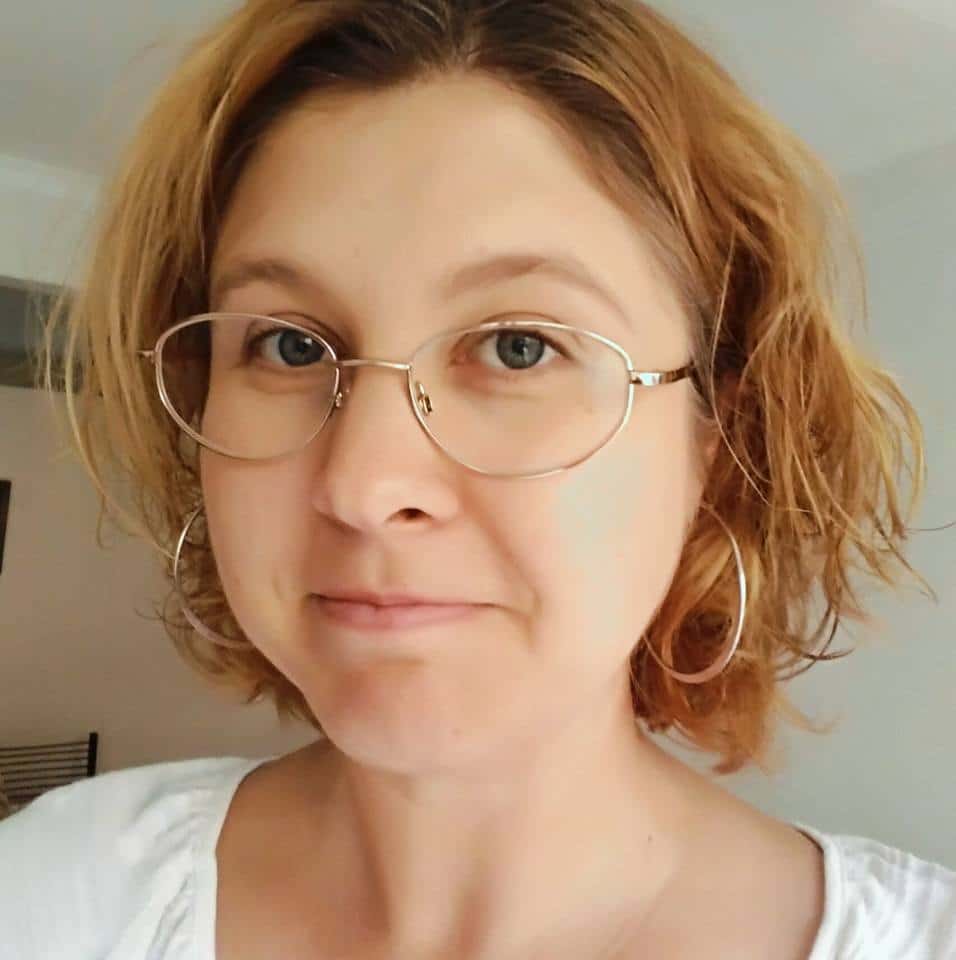 Melissa Goodwin is a writer and the creator of Frugal and Thriving who has a passion for living frugally and encouraging people to thrive on any budget. The blog is nine years old and is almost like her eldest baby. Prior to being a blogger and mum (but not a mummy blogger), she worked as an accountant doing other people's budgets, books and tax.