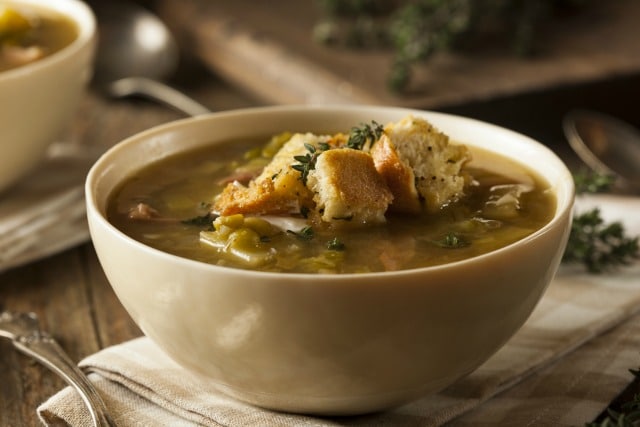 Frugality is all about wasting nothing.
Including the Christmas ham bone.
Just like my mother, I put the Christmas ham bone in the freezer for six months, waiting for the winter that arrives on that first southerly of the season.
On that morning, when I step outside and feel the cold burn on my cheeks, I know that it's time to pull out the ham bone and make pea and ham soup.
You don't have to just use a ham bone. You can also use bacon bones for this soup. Or you can keep an eye out at the supermarket deli for their leftover ham bone, which they sell extremely cheaply, just perfect for soup.
You also don't need to spend 2 days cooking this soup, but I believe all good things take time. The slow cooker is your friend here – low and slow to make your life easier and the flavours meld into something worth lingering over when the nights are long and cold.
This is a dish where leftovers get better, so freeze in portions for an easy lunch in the weeks to come.
Serves 4 – 6.
Split Pea and Ham Soup
Ingredients
1 large ham bone or 2 bacon bones
1 -2 onions, diced
2 celery sticks, diced
1 -2 carrots, diced
1/2 packet of green or yellow split peas (more or less depending on how much water you use and how thick you like your soup)
Method
Place ham bone in a large pot and cover with water. Bring to the boil and simmer for a couple of hours, skimming any scum from the surface every now and then. You may need to top up the water occasionally so that the bone is covered. If you use a slow cooker, cover with water and cook on low for 6 or so hours or high for 4.
Leave to cool and then place in the fridge overnight. This hardens any fat in the soup, making it easy to scrape off the top in the morning. To make this soup more quickly, skim the fat off without waiting for it to harden. Remove the fat and the bone from the water and strip the meat off the bone. Shred the meat into smaller pieces if necessary before returning it to the pot.
Add the vegetables and peas and bring the soup to the boil. Simmer until the vegetables are cooked and the peas have become mushy (30 – 60 minutes) or 6 hours on low in the slow cooker. Season to taste and serve.
When I make this soup I use around 3 – 3 1/2 litres of water and a whole packet of split peas and I still think it's pretty runny for my tastes. If the soup isn't as thick as you would like it, just add more peas and cook until they are mush. If it's too thick, add a little extra water.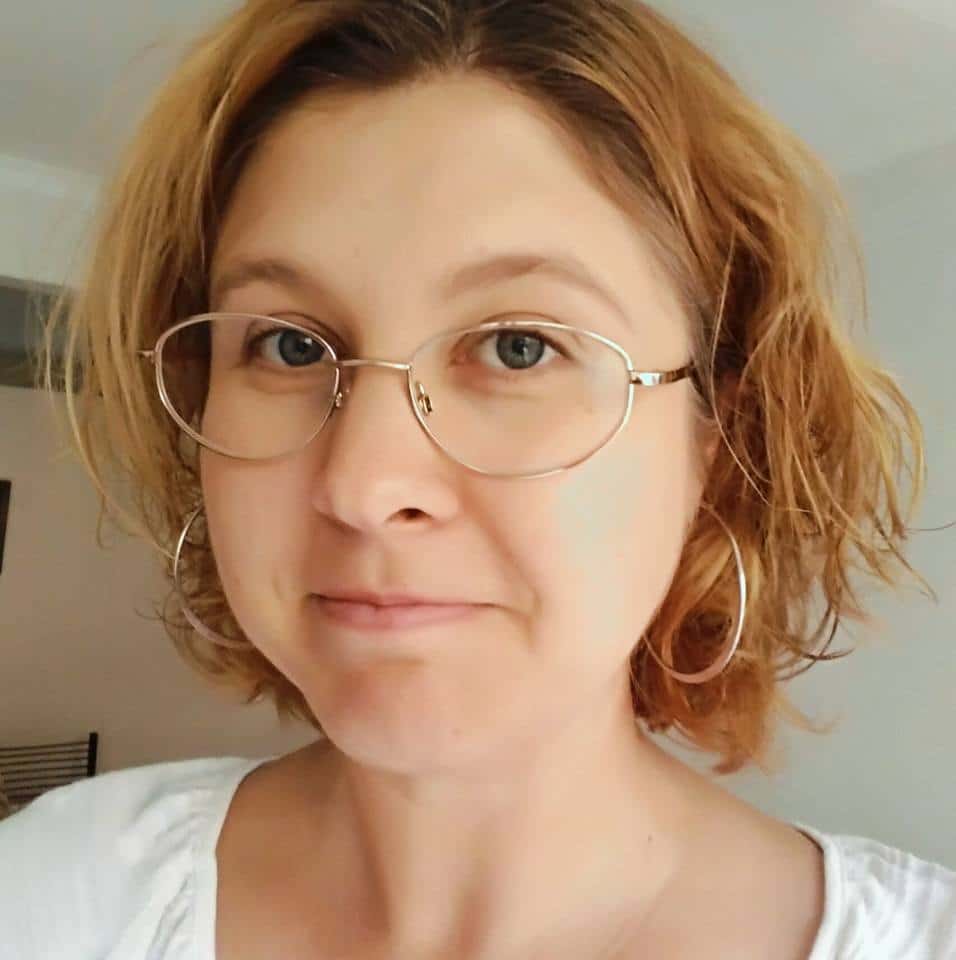 Melissa Goodwin is a writer and the creator of Frugal and Thriving who has a passion for living frugally and encouraging people to thrive on any budget. The blog is nine years old and is almost like her eldest baby. Prior to being a blogger and mum (but not a mummy blogger), she worked as an accountant doing other people's budgets, books and tax.