Preparation For A Frugal Baby
This website may earn commissions from purchases made through links in this post.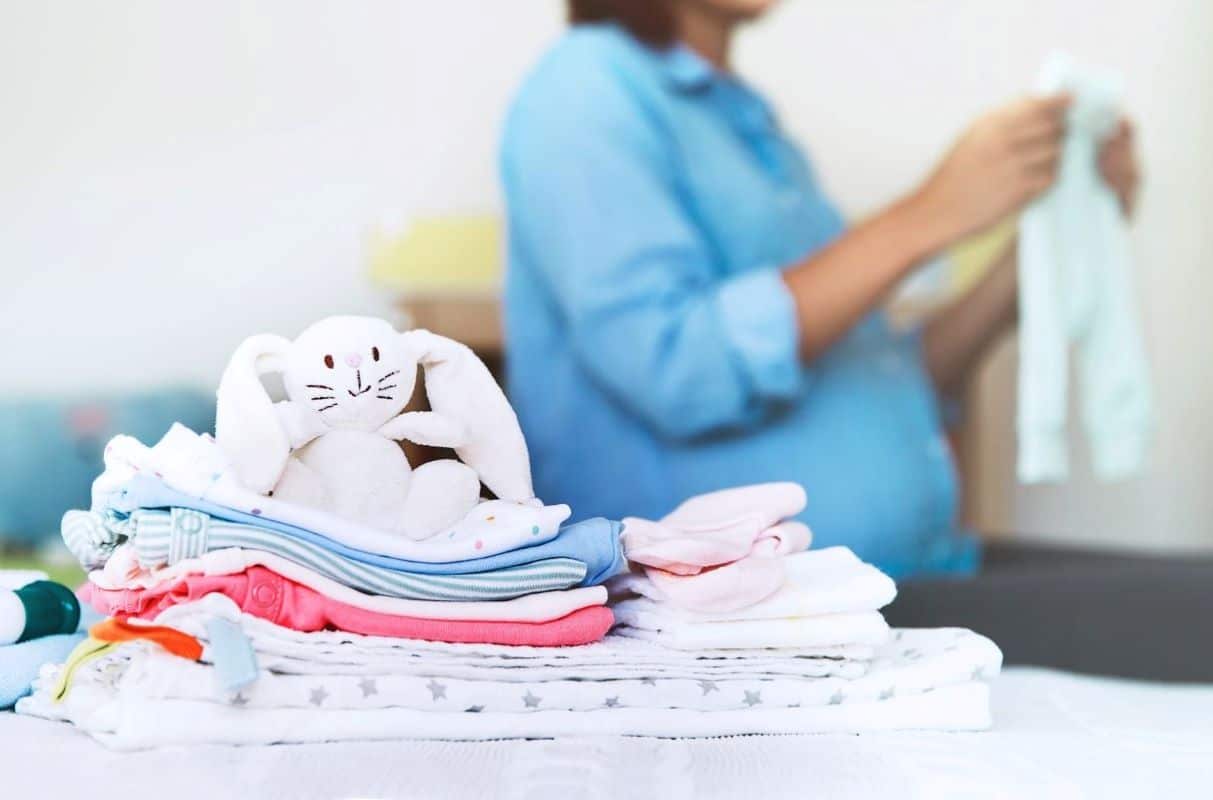 We've still got about three months left, but I've started preparing now for our first newborn bub. Here are a list of things that I'm doing to prepare, if you have any other advice, it would be much appreciated. The aim is to be as organised as possible so that things at home still flow as smoothly as possible after bub is born, and we're not spending extra money that we don't have on things like takeaway because I wasn't organised.
Purchase of Essential Baby Goods
My instinct is that you don't need to buy a lot of stuff for a newborn baby. We are going to get:
A Cot – We sold an old TV for $100 so that's our budget for a second hand cot. Even a cot, some people would argue is non-essential because if you're into attachment parenting you can co-sleep or alternatively put bub in a drawer. But we would prefer a cot. I have some old sheets that I'll cut up and resew as cot sheets and as I'm a quilter, I'll splurge and make my own cute-as-pie cot quilt.
Cloth nappies – I'm in love with the modern nappies but I know that they are way out of our budget so I'll probably end up buying the old terry towelling nappies and maybe making some pre-folds. I read that using cloth nappies can save you around $10,000 a child. Apart from the whole landfill issue, I don't know how people even afford disposable.
Car seat – This is fairly essential I think. We are lucky here as the QLD Ambulance service actually hires baby capsules and car seats for $65 for 6 months and fits them for you to ensure that they meet safety standards.
Baby carrier – I'm going to go for a sling or wrap rather than a stroller. If I decide I really want a stroller instead, I'll get one second hand after bub is born. When I imagine doing things like navigating supermarkets, I just think a wrap or sling makes so much more sense than a pram.
Clothes – Actually, I'm not going to buy any clothes. Mum bought some singlets and as I'm due in Feb at the hottest, muggiest time of the year, I really don't think I'm going to need much more for a while. And there is also MIL wanting to buy stuff so I'll leave clothes up to the nannas.
Bucket – As I'll be using cloth nappies, I think that a bucket with a lid will be well used.
Do I need anything else? I'm going off the advice of parents who have done this before. Do I need a bath? I figure a wet flannel or the hand basin or a small plastic basin will do. Change table will be the floor or a towel on the bed, maybe a bit of vinyl tablecloth. Bottles, pumps and other paraphernalia? My instinct says no, particularly as we plan to breastfeed. But what if I can't? Should I buy one bottle just in case?
What are some baby things that you think are essential?
Organising the House
De-cluttering – We're making room for the new addition by getting rid of stuff that's cluttering up the house. As I've mentioned, some things we've been able to sell, which has given us some extra income to buy baby stuff. Otherwise the rest is going to charity.
Cleaning – We've been in this house for 2 1/2 years and the curtains desperately need a wash. And the bedding. And the cupboards need cleaning out. I figure what better time than now.
Stocking the Freezer – I've begun doing some bulk cooking and stocking the freezer with pre-made meals. I figure that even if I'm exhausted, I can still pull out a container of something to reheat, and we will still be eating healthy, home cooked, tasty, inexpensive food. I'm freezing stews, stocks, savoury mince and curries in portion sizes for later.
What things would you do or get to get organised for a new family member?
JOIN THE NEWSLETTER