DIY Craft Kit For Kids- The Gift Hamper That's Fun All Year
This website may earn commissions from purchases made through links in this post.
A craft kit encourages creativity and keeps kids busy without a screen. Create an awesome DIY craft kit for kids on a budget with these tips.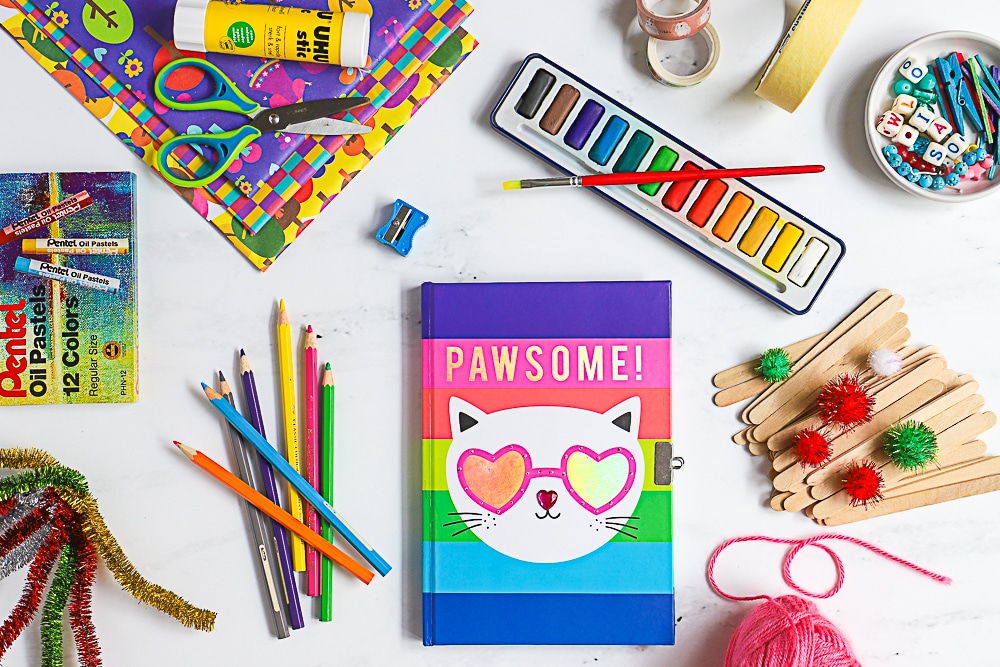 Yes, you can buy premade arts and crafts kits. But they aren't as good as what you can make up yourself for two reasons.
The first is that they can be super expensive. You can save money and still inspire hours of creativity by selecting a few key craft items yourself. The best craft item, in my opinion, is never in the pre-made sets and that is masking tape.
The second problem is the cheaper sets tend to be full of junky stuff. For some craft items like pop sticks, it doesn't matter.
But bad art materials that don't work properly is a creative turn off. For art materials like paints or crayons, it really pays to get good quality (without spending a fortune, of course).
Which is where the DIY craft kit comes in. You get to select the kit and shop around the sales to maximise savings and crafting fun.
You might also like: Low-waste gift ideas for kids.
What to Put in a Kid's Craft Gift Hamper
When it comes to arts and crafts supplies, you could definitely go crazy. But it's not necessary to include the kitchen sink. In fact, a few choice materials are more inspiring than so much stuff that it just fuels overwhelm.
So I've included a whole bunch of ideas that could be put in an arts and crafts kit but just pick a few things your recipient would like:
art book/art journal
pencils
crayons/pastels
felt pens
markers
scissors
glue
wool/string
stickers
pop sticks
matchsticks
pom poms
coloured papers
beads
masking tape
paints and brushes
glitter
pipe cleaners
feathers
sequins
googly eyes
felt
clay
playdough (you can make your own very cheaply and easily)
fabric
recycled items (kids love recycled stuff like egg cartons and young kids don't care that it's not purchased)
For more kids craft ideas check out 15 Best budget craft supplies for kids.
Where to find art and craft supplies on a budget
You can get craft supplies in all sorts of places. Keep an eye out for sales and clearance items. Even supermarkets have half-price sales on craft items that are good quality (like Crayola and Faber Castell). Here's where to look:
supermarket
discount stores (like Big W)
dollar stores (like Reject shop)
department stores
hardware stores
craft stores (Spotlight, Kaiser Kraft and Lincraft- their clearance section is a bonanza!)
art stores (like Riot and Eckersley's)
office supply stores (Officeworks)
stationery stores (like Typo)
online (lots of online stores)
secondhand stores (think bits of lace and fabric off-cuts and crafty bits and tools others no longer want)
craft stuff you have at home
craft stash of friends and family (things they no longer want)
Packing a Craft Gift Hamper
The best choice for packing your hamper in is something the child can store their craft supplies in. The packaging then becomes part of the gift, reducing waste. Put a bow around the handle to dress it up.
A caddy with a handle is a good option (like this one). So too is a fishing tackle box because the supplies can be sorted and organised. An organised workspace is more inspiring than a mess.
Rather than wrapping it in wrapping paper, you could wrap it in an art smock, which then becomes part of the gift. This no-sew art smock is made from a recycled adult t-shirt, making it a cheap and waste-free addition to the craft kit.
For more information on how to put together the perfect personalised hamper, check out the article: How to Make a Personalised Gift Hamper For any Occasion.
A DIY craft kit for kids makes an excellent gift that will inspire hours of creativity and screen-free fun. And when you make it yourself, you can curate the kit to include a few quality art items as well as budget craft materials.
You might also like: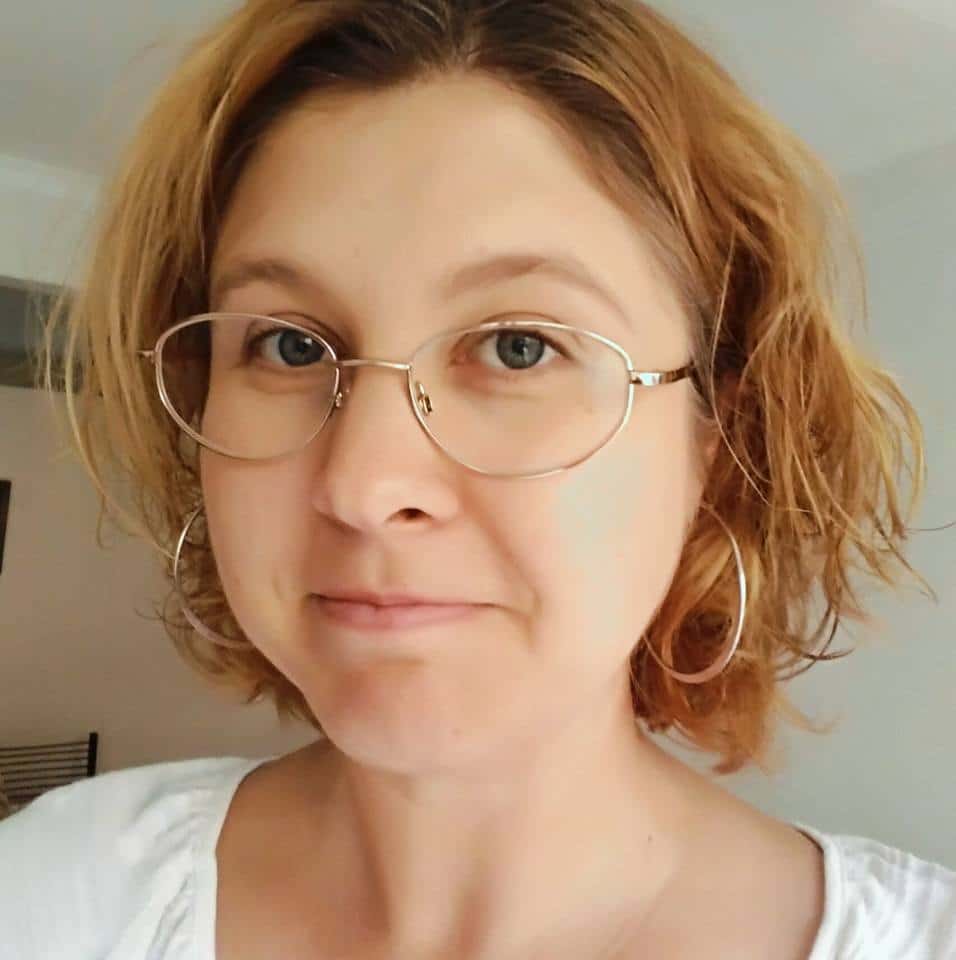 Melissa Goodwin has been writing about frugal living for 10+ year but has been saving her pennies since she first got pocket money. Prior to writing about frugal living, Melissa worked as an accountant. As well as a diploma of accounting, Melissa has an honours degree in humanities including writing and research and she studied to be a teacher and loves sharing the things that she has learned and helping others to achieve their goals. She has been preparing all her life to write about frugal living skills.
JOIN THE NEWSLETTER