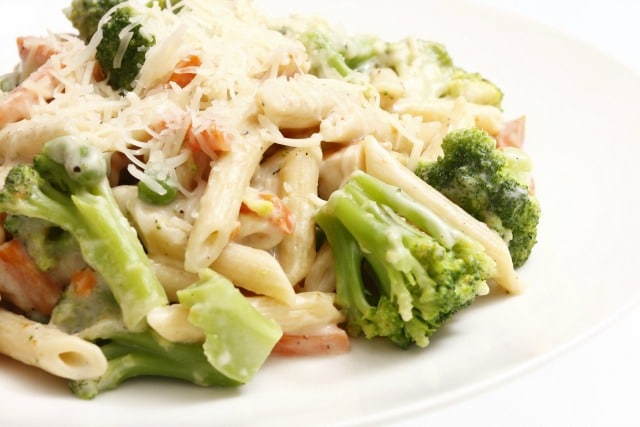 Who doesn't love mac 'n cheese?
It's always a winner in our house, but we up the nutritional content by using wholemeal pasta and adding steamed or leftover vegetables.
Ingredients
A mixture of leftover steamed vegetables
Leftover cooked pasta (penne makes good finger food)
A slice of onion, finely chopped
1 – 2 tsp butter
1- 2 tsp plain flour (same as butter)
A slosh or so of milk to make a sauce
Grated cheese to taste
Method
Sauté onion in butter over low heat until soft. Stir in the flour and cook for a minute before adding the milk and stirring well over low heat to make a thick sauce.
Stir in the grated cheese, pasta and vegetables and heat through.
Melissa Goodwin is a writer and the creator of Frugal and Thriving who has a passion for living frugally and encouraging people to thrive on any budget. The blog is nine years old and is almost like her eldest baby. Prior to being a blogger and mum (but not a mummy blogger), she worked as an accountant doing other people's budgets, books and tax.