The Ultimate Guide to Making Your Own Cloth Nappies
This website may earn commissions from purchases made through links in this post.
Are you into sewing or know someone who is? There are a lot of benefits to using cloth nappies but they can be expensive to buy up-front. Make your own diapers/nappies and save.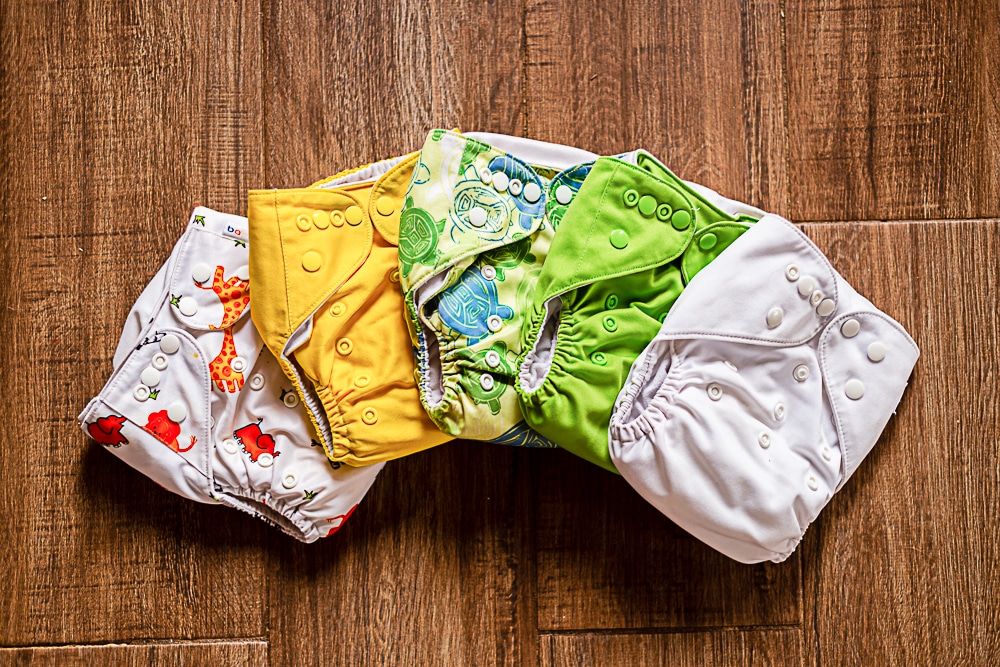 When I plunged into the cloth nappy world I was totally overwhelmed. Flat, fitted, pre-fold, pocket, covers, liners..? Which nappy is best? What to buy? OMG look at the price!
Making your own diapers (or nappies depending where you're from), especially from recycled materials is one of the cheapest options if you want to go with the modern fitted nappy style.
Using the old-fashioned nappies – while not as convenient – are even cheaper still.
Below is a list of tutorials for making all the different styles of nappy. If you have some maternity leave before bub is due, and you're looking for a sewing project, then diy nappies can be both fun, useful and economical. Or maybe this is a job for a sewing-loving grandma.
There is some overlap in these tutorials as different tutorials explain things in different ways, and if one part doesn't make sense, it can help to look at another tutorial for a better idea.
You can also pick and choose or adjust patterns, sewing techniques and materials to suit your needs.
If you're new to cloth nappies, check out this guide for choosing the right cloth nappy for you and your bub.
Common Materials Used For Making Your Own Nappies
If you're sewing your own nappies, the first step is to pick the material. Here are the common fabrics used in nappy construction.
Cotton – is the most popular nappy material and is either flannel, terry, jersey (T-shirt fabric) and fleece (sweatshirt fabric).
Bamboo and Hemp – both have become very popular materials and are more absorbent than cotton, and antimicrobial. Often mixed with cotton.
Microfiber – super absorbent, this synthetic fibre is often used to fill pocket nappies or as an inner layer to the nappy as it can loose its absorbency after repeated washing.
Polyester fleece – soft, breathable and water-resistant. Can leak if nappy is compressed or not changed in time.
Wool – soft, breathable, anti-microbial, water-resistant and absorbent at the same time, used for nappy covers as they can be worn, left out to air and worn again. They do need to be washed properly to keep the lanolin in the wool, but can be washed far less frequently than regular covers.
PUL –stands for Polyurethane Laminate. This is fabric that is coated in a soft laminate. It is durable and is often used in covers (water-proof type) or in all in one nappies (more breathable type).
Vinyl and Nylon – waterproof material usually for the covers.
The Nappy/Diaper Tutorials
Wondering how to make your own diapers? Below is a selection of tutorials for making your own cloth diapers.
Terry Towel Flats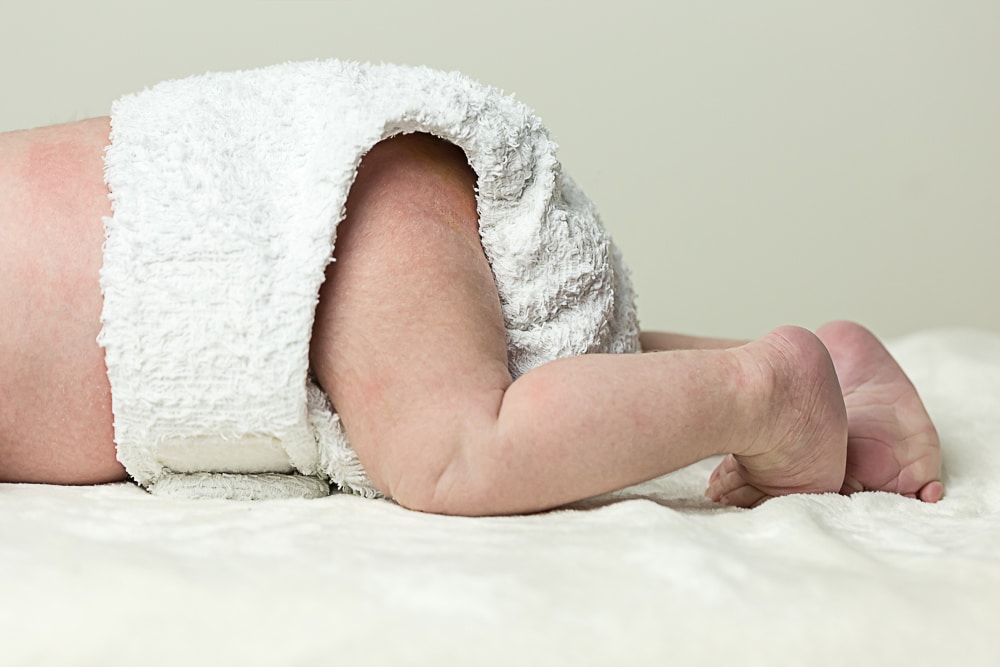 These nappies are usually made out of terry cloth (between 50 and 75cm square), but can also be made out of thinner cotton or flannel. The thinner the nappy the more need for boosters and heavy liners and effective covers.
The benefit of terry flats are they are cheap and easy to make (simply cut toweling to size and hem), they are easy to wash and quick to dry. These were my preferred nappy.
Who would have believed that folding flat terry nappies would be an art form?! My knowledge was limited to standard nappy folds. Here are some more advanced fold techniques.
Pre-fold Nappy Tutorials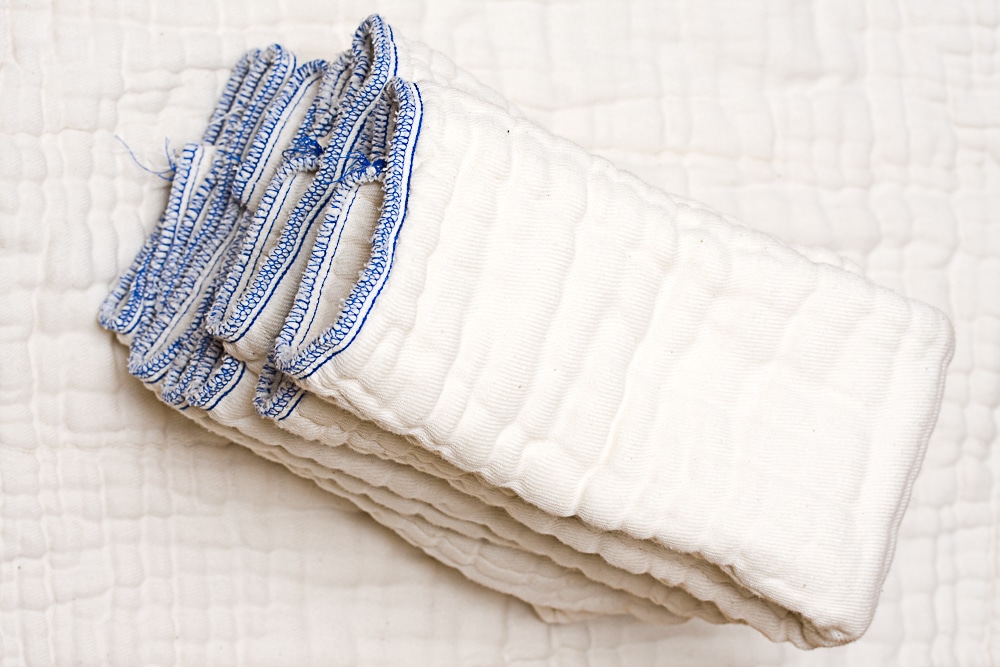 Pre-folds are like flats but with a thicker sewn in liner or padding down the middle to boost absorbency.
Fitted Nappy Tutorials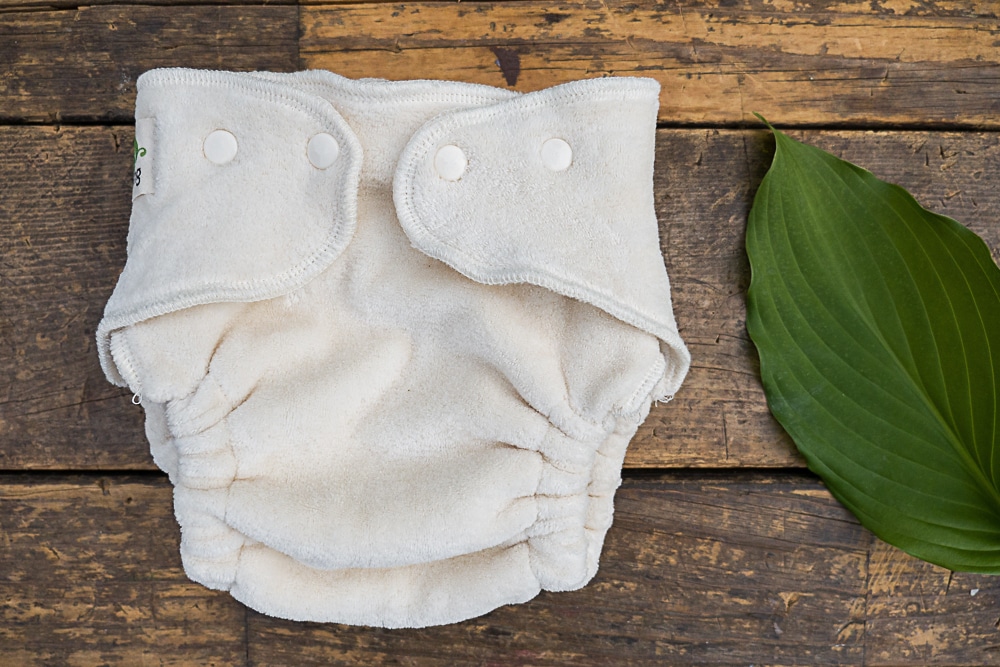 These are like disposable nappies in that they have elastic around the legs to prevent leakage.
However, they are not waterproof and so you will need to use them with waterproof covers.
The disadvantage of these is that you will need different sizes as your bub grows, although there are one-size adjustable ones.
How to Make All-in-One Cloth Diapers/Nappies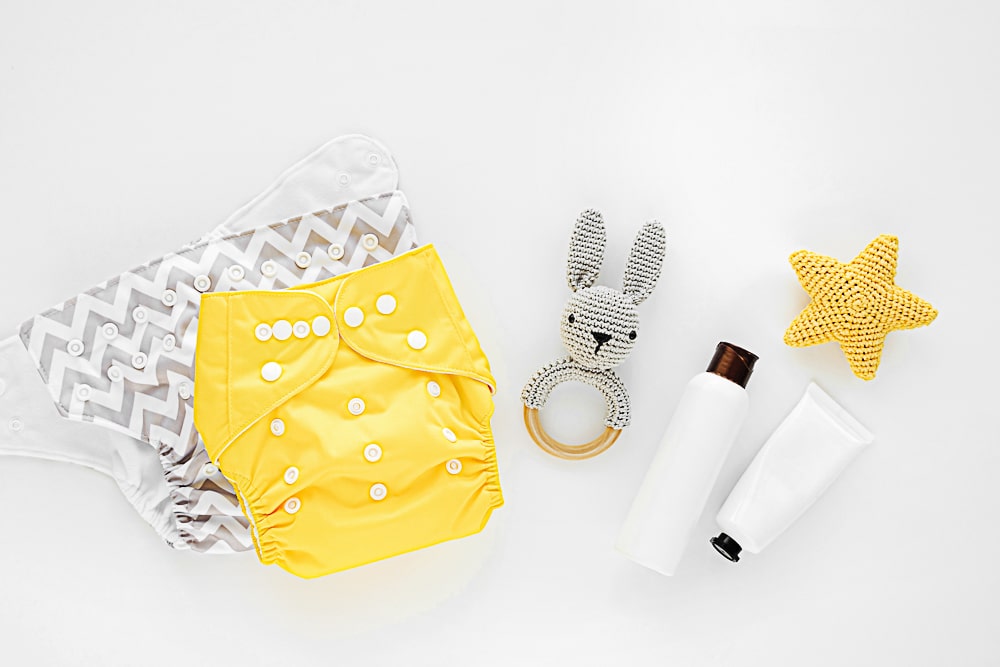 All-in-ones are basically fitted nappies with a waterproof layer so no need for a separate cover. As you're washing the 'cover' with the nappy at the same time, they can take longer to dry.
Make Your Own Pocket Nappies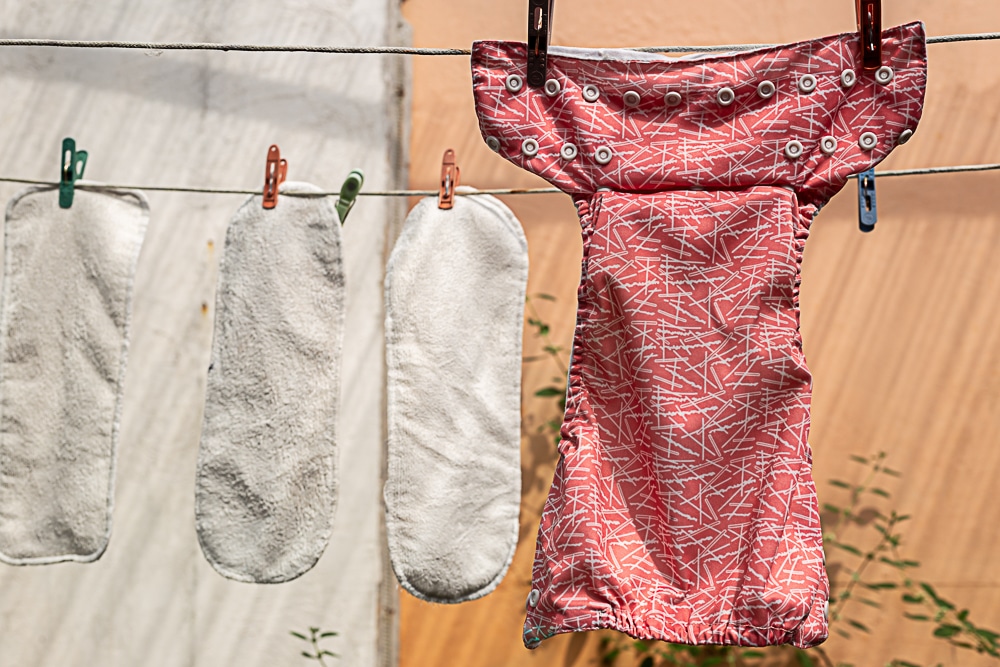 These usually (but not always) have an outer waterproof layer (like PUL) and an inner layer with a pocket that you can stuff with absorbent liners like microfiber hemp or pre-fold nappies.
These are popular and convenient because you can increase the absorbency as you need, depending on how much you stuff the pocket, they can be "all-in-one" if they are made with a waterproof outer, but dry much quicker as you wash the liner separately.
Making Diaper Covers
Covers can be the old-style vinyl nappy covers (otherwise known as pilchers), or wraps with elasticised legs, not unlike the fitted nappies.
Nappy Absorbency Liners
Liners boost the absorbency of the nappy and reduce leakage and as they are separate from the nappy, can make nappy laundering easier with messy nappies.
Miscellaneous Nappy Items That You Can DIY
None of the things on the list below are essential items but they can be useful to have and fun to make.
I made a nappy stacker before my first child was born and we used it for both children. It made the nappies neat. But if I did it all over again, I would choose a basket because when you're bone tired, folding nappies is not a priority.
Do you have a bit of maternity leave before the baby is due? Or do you know someone (grandma, I'm looking at you) who loves to sew? You can save money and get your craft on by making your own cloth nappies.
What to read next: